New Year's sale on Leaf downloads
Published 9 January 2009 by BWL
We can bring you some New Year's cheer as we are capping all of our album downloads at a maximum of £4.99 (for high quality mp3s) and £5.99 (for FLAC) through our official download store, for the month of January. The offer applies to all available releases and commences today.
Don't forget that all downloads are DRM-free through our store.
The Leaf Label Shop
---
Nancy Elizabeth's UK shows
Published 20 January 2009 by BWL
As Nancy Elizabeth applies the finishing touches to the follow up to 2007's Battle and Victory album, we bring you news of a handful of live dates in the UK this February and March. Three of the shows are with legendary guitarist Peter Walker. More details on Nancy's second album very soon, but we expect to release it later this spring.
Meanwhile Nancy rejoins Adem's touring band later this month for some shows in Italy after a stint in the Fridge bassist's UK tour last year. The dates can be found on Adem's site.
The Wigan songstress will also join Essie Jain's band for the Scottish leg of Essie's tour, which can be found here.
Nancy has been recording with James Yorkston again for a new project due out in the spring, following her appearance on the Scotsman's most recent Domino album, When The Haar Rolls In. Susumu Yokota's new album, Mother (Lo Recordings), which is due out in February, also features Nancy's vocal talents (incidentally, another guest on this album is Efterklang's Casper Clausen!).
nancyelizabeth.co.uk
myspace.com/nancyelizabethcunliffe
Mon 2 Feb 2009: Cross Street Chapel, Manchester, UK (with Valgeir Sigurdsson and Danny Saul)
Tue 17 Mar 2009: Adelphi, Hull, UK (with Peter Walker)
Wed 18 Mar 2009: Taylor John's House, Coventry, UK (with Peter Walker)
Fri 20 Mar 2009: Miss Peapods, Falmouth, UK (with Peter Walker)
Sat 21 Mar 2009: Folkhouse, Bristol, UK (with Peter Walker)
Sun 22 Mar 2009: Cecil Sharp House, London, UK (with Peter Walker)
Fri 27 Mar 2009: Klondyke Bowling Club, Manchester, UK (Paddy Steer album launch, also with John Stammers & Klabakken)
---
Efterklang Announces North American Tour
Published 26 January 2009 by BWL
Danish collective Efterklang have announced a North American tour kicking off in Seattle this March. Following last year's highly successful first foray across the Atlantic, this tour includes the band's debut appearance at SXSW.
The touring band lines up as a seven-piece this time, including the four core group members (Mads Brauer, Casper Clausen, Thomas Husmer and Rasmus Stolberg) with Americans Peter and Heather Broderick, who were both members of the live band for their European and Chinese shows last year, as well as Daniel James from Canon Blue, signed to Efterklang's own label Rumraket. Both Peter Broderick and Canon Blue will play support at stages during the tour. More details below.
The dates in full:
Thu 5 Mar: Nectars, Seattle, WA , USA (with Peter Broderick)
Fri 6 Mar: Media Club, Vancouver, BC , CANADA (with Peter Broderick)
Sat 7 Mar: Doug Fir Lounge, Portland, OR , USA (with Peter Broderick)
Sun 8 Mar: Bottom Of The Hill, San Francisco, CA , USA (with Peter Broderick)
Mon 9 Mar: The Cellar Door, Visalia, CA , USA (with Peter Broderick)
Tue 10 Mar: Spaceland, Los Angeles, CA , USA (with Peter Broderick)
Wed 11 Mar: Plush, Tucson, AZ , USA (with Peter Broderick)
Fri 13 Mar: Urban Lounge, Salt Lake City, UT , USA (with Peter Broderick)
Sat 14 Mar: Larimer Lounge, Denver, CO , USA (with Peter Broderick)
Mon 16 Mar: Opolis, Norman, OK , USA (with Peter Broderick)
Tue 17 Mar: Hailey's, Denton, TX , USA (with Peter Broderick and Human Highway)
18-21 Mar: SXSW, Austin, TX, USA
Mon 23 Mar: The Engine Room, Tallahassee, FL, USA (with Canon Blue)
Tue 24 Mar: The Earl, Atlanta, GA , USA (with Canon Blue)
Wed 25 Mar: Local 506, Chapel Hill, NC , USA (with Canon Blue)
Thu 26 Mar: DC9, Washington, DC , USA (with Peter Broderick)
Fri 27 Mar: First Unitarian Church, Philadelphia, PA , USA (with Peter Broderick)
Sat 28 Mar: Mercury Lounge, New York, NY , USA (with Peter Broderick)
Mon 30 Mar: TT The bears, Boston, MA , USA (with Peter Broderick)
Tue 31 Mar: tba, Montreal, PQ , CANADA (with Peter Broderick)
Wed 1 Apr: El Mocambo, Toronto, ONT , CANADA (with Peter Broderick)
Thu 2 Apr: Garfield Artworks, Pittsburgh, PA , USA (with Peter Broderick)
Fri 3 Apr: Grog Shop, Cleveland, OH , USA (with Peter Broderick)
Sat 4 Apr: Schubas, Chicago, IL , USA (with Peter Broderick)
---
Essie Jain European Tour
Published 27 January 2009 by BWL
Essie Jain begins a European tour in February, to promote her second album, The Inbetween. Based in New York, Essie played a handful of shows last year in Europe but this is her first proper tour. The Inbetween was released in November to widespread acclaim, and these shows will be her first in Europe since then. The album expands the horizons of her debut (We Made This Ourselves) with a broad spectrum of instrumentation and collaborators to embellish her stunning voice.
See videos of Essie playing live in Paris last year, recorded by Blogotheque here.
The dates:
Fri 6 Feb 2009: Jumbo Records (instore 5pm), Leeds, UK
Sun 8 Feb 2009: The Tunnels, Aberdeen, UK
Mon 9 Feb 2009: Stereo, Glasgow, UK
Wed 11 Feb 2009: The End, Newcastle, UK
Thu 12 Feb 2009: The Cube, Bristol, UK (with Tanya Tagaq)
Sat 14 Feb 2009: Cafe Oto, London, UK
Sun 15 Feb 2009: Grand Mix, Tourcoing, FRANCE
Mon 16 Feb 2009: Point Ephemere, Paris, FRANCE
Tue 17 Feb 2009: Epicerie Morderne, Lyon, FRANCE
Wed 18 Feb 2009: Le Ciel, Grenoble, FRANCE
Thu 19 Feb 2009: Kaserne/Rosstall, Basel, SWITZERLAND
Fri 20 Feb 2009: Bloom, Milan, ITALY
Sat 21 Feb 2009: Clandestino, Faenza, ITALY
Sun 22 Feb 2009: Lokomotiv, Bologna, ITALY
Tue 24 Feb 2009: Init, Rome, ITALY
Fri 27 Feb 2009: Steinbruch, Duisburg, GERMANY
Sat 28 Feb 2009: Hasenschaukel, Hamburg, GERMANY
Sun 1 Mar 2009: NBI, Berlin, GERMANY
Mon 2 Mar 2009: Skraen, Aalborg, DENMARK
Tue 3 Mar 2009: Trinitatis Kirken, Copenhagen, DENMARK
Thu 5 Mar 2009: Kuen, Köln, GERMANY
Fri 6 Mar 2009: De Kreun, Kortrijk, BELGIUM
Sat 7 Mar 2009: Maison des Musiques, Brussels, BELGIUM
Sun 8 Mar 2009: Video, Gent, BELGIUM
Mon 9 Mar 2009: Paradiso, Amsterdam, NETHERLANDS
Tue 10 Mar 2009: Cul De Sac, Tilborg, NETHERLANDS
---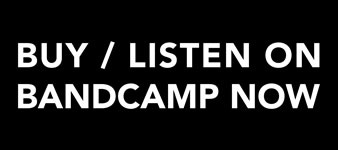 LATEST NEWS
ARCHIVED NEWS
2018 December
2018 November
2018 October
2018 September
2018 August
2018 July
2018 June
2018 May
2018 April
2018 March
2018 February
2018 January
2017 December
2017 November
2017 October
2017 September
2017 August
2017 July
2017 June
2017 May
2017 April
2017 March
2016 November
2016 October
2016 September
2016 August
2016 July
2016 June
2016 May
2016 April
2016 March
2016 February
2016 January
2015 December
2015 November
2015 October
2015 September
2015 August
2015 July
2015 June
2015 March
2015 February
2015 January
2014 December
2014 October
2014 September
2014 August
2014 July
2014 June
2014 May
2014 April
2014 March
2014 February
2014 January
2013 December
2013 November
2013 October
2013 September
2013 August
2013 July
2013 June
2013 May
2013 April
2013 March
2013 February
2013 January
2012 December
2012 November
2012 October
2012 September
2012 August
2012 July
2012 June
2012 May
2012 April
2012 March
2012 February
2012 January
2011 December
2011 November
2011 October
2011 September
2011 August
2011 June
2011 May
2011 April
2011 March
2011 February
2010 December
2010 November
2010 October
2010 September
2010 August
2010 July
2010 June
2010 May
2010 April
2010 March
2010 February
2010 January
2009 December
2009 November
2009 October
2009 September
2009 August
2009 July
2009 June
2009 May
2009 April
2009 March
2009 February
2009 January
2008 December
2008 November
2008 October
RSS
Subscribe to Blog as an RSS Feed.