Vote For A Hawk And A Hacksaw's Housle Film
Published 5 October 2009 by BWL
We recently brought you details of the short film Housle, which features the music of, and appearances by, A Hawk And A Hacksaw (read more here). New York-based online and on-air public media site Reel 13 has selected Housle, along with two other short films, for the shortlist to their weekly competition, the winner of which will be broadcast on PBS television in New York City this weekend. You can watch the film, and vote here:
http://www.thirteen.org/sites/reel13/category/vote
http://www.ahawkandahacksaw.co.uk
http://myspace.com/ahawkandahacksaw
---
Oh No Ono Sign To The Leaf Label
Published 6 October 2009 by BWL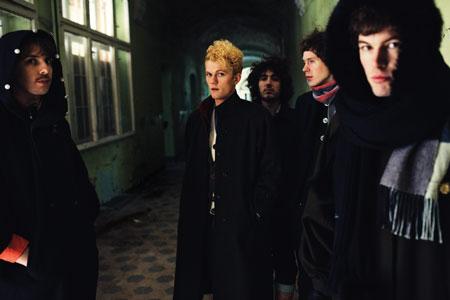 As one Danish band (Efterklang) leave us, we are delighted to welcome their fellow countrymen and psychedelic pop stars Oh No Ono through the revolving doors at Leaf Towers...
We'll be releasing their brilliant new album Eggs early next year, and you can find a taste of what to expect in the Adam Hashemi-directed (and Pitchfork-endorsed) video for 'Swim':
We'll be releasing the album everywhere except Denmark (where it's available through the shadowy 01-11700170 organisation and Morningside Records) and North & South America (where it will be released by Friendly Fire Recordings).
The band, formed in Aalborg in 2003, is comprised of Aske Zidore (guitar, vocals), Malthe Fischer (vocals, guitar), Nis Svoldgaard (bass, vocals), Nicolai Koch (keyboards) and Kristoffer Rom (drums). "We've been working on and dreaming about releasing our music worldwide for a long time and it is truly amazing finally being able to," Svoldgaard says. "We couldn't be happier about working with Leaf and Friendly Fire. They are both truly dedicated music lovers and it's a blessing to work with people who are in it exclusively for the music."
The band are currently touring their homeland and you can find the full list of dates here. We hope that the band will play a handful of shows around Europe before the year is out, with a full European tour in the spring.
http://ohnoono.com
http://www.myspace.com/ohnoono
http://theleaflabel.com/ohnoono
---
Nancy Elizabeth Live Session Online
Published 7 October 2009 by BWL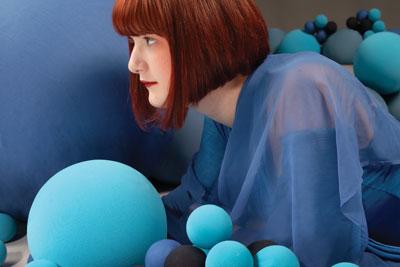 Nancy Elizabeth recorded a session for Dutch broadcaster VPRO while on tour in September. You can hear these beautiful renditions of tracks from just-released new album Wrought Iron here:
http://dwars.radio6.nl/2009/10/05/dwars-sessie-nancy-elizabeth
Meanwhile Nancy also recorded a session with BBC Introducing in Manchester at the weekend, which can be streamed from the following link until Sunday:
http://news.bbc.co.uk/local/manchester/hi/people_and_places/music/newsid_8290000/8290799.stm
http://www.nancyelizabeth.co.uk
http://www.myspace.com/nancyelizabethcunliffe
http://www.theleaflabel.com/nancyelizabeth
---
Essie Jain Reissues The Inbetween And Tours North America
Published 9 October 2009 by BWL
Essie Jain's second album, The Inbetween, was released outside of North America by Leaf at the end of 2008, with two new bonus tracks added. This Special Edition will be made available in North America on November 10. Find out more on the release page.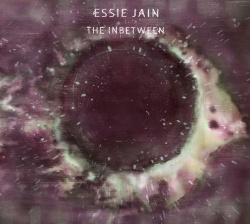 To promote the reissue, Essie is playing a handful of US shows:
Fri 6 Nov 2009: Rumba Cafe, Columbus, OH, USA
Sat 7 Nov 2009: Bishop Bar, Bloomington, IN, USA
Mon 9 Nov 2009: tba, Chicago, IL, USA
Sat 21 Nov 2009: 92Y Tribeca Cafe, New York City, NY, USA
http://www.myspace.com/essiejain
http://www.theleaflabel.com/essiejain
---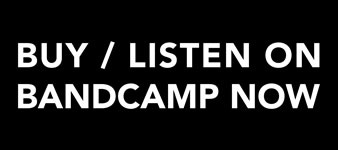 LATEST NEWS
ARCHIVED NEWS
2018 February
2018 January
2017 December
2017 November
2017 October
2017 September
2017 August
2017 July
2017 June
2017 May
2017 April
2017 March
2016 November
2016 October
2016 September
2016 August
2016 July
2016 June
2016 May
2016 April
2016 March
2016 February
2016 January
2015 December
2015 November
2015 October
2015 September
2015 August
2015 July
2015 June
2015 March
2015 February
2015 January
2014 December
2014 October
2014 September
2014 August
2014 July
2014 June
2014 May
2014 April
2014 March
2014 February
2014 January
2013 December
2013 November
2013 October
2013 September
2013 August
2013 July
2013 June
2013 May
2013 April
2013 March
2013 February
2013 January
2012 December
2012 November
2012 October
2012 September
2012 August
2012 July
2012 June
2012 May
2012 April
2012 March
2012 February
2012 January
2011 December
2011 November
2011 October
2011 September
2011 August
2011 June
2011 May
2011 April
2011 March
2011 February
2010 December
2010 November
2010 October
2010 September
2010 August
2010 July
2010 June
2010 May
2010 April
2010 March
2010 February
2010 January
2009 December
2009 November
2009 October
2009 September
2009 August
2009 July
2009 June
2009 May
2009 April
2009 March
2009 February
2009 January
2008 December
2008 November
2008 October
RSS
Subscribe to Blog as an RSS Feed.