In A Dream Gets Theatrical Screening In The USA
Published 24 March 2009 by BWL
Documentary film In A Dream finally gets its theatrical run starting on Friday 10 April at the Cinema Village in New York. The independent feature, which took seven years to make, contains music by Leaf artists Efterklang and Colleen. In fact, a video for Efterklang's 'Cutting Ice To Snow' was made from the out-takes from the film:
The feature-length documentary debut of Jeremiah Zagar, it was among the 15 films shortlisted for this year's Best Documentary Feature at the Oscars. The film's Executive Producer is Ross Kauffman, the Academy Award winning co-director of Born Into Brothels. Here is the trailer:
Here are the theatrical dates, with many more to be announced soon - keep up to date at here:
http://www.inadreammovie.com/blog
New York, NY
The Cinema Village
Starting Friday, April 10th
Philadelphia, PA
Landmark Ritz at the Bourse
Starting Friday, April 17th
San Francisco, CA
The Roxie
Starting Friday, April 17th
Los Angeles, CA
Laemmle Music Hall
Starting Friday, April 24th
---
Icy Demons European Tour
Published 25 March 2009 by BWL
New signings Icy Demons begin their first European tour in April. Third album and first on Leaf, Miami Ice, comes out on April 27. The group line-up has changed since the recording of Miami Ice - centred around Chicago stalwart Griffin Rodriguez (Blue Hawaii - vocals, bass, keyboards), the touring band will include Dylan Ryan (aka Versa) on drums, Jeremiah Chiu (Monsieur Jeri) on keyboards, guitar and vocals, and Emma Yohanan (Yo! Hanan) on vocals and keyboards.
http://icydemons.com
http://www.myspace.com/icydemons
Here are the dates:
Fri 24 Apr 2009: Festival Abril No Tan Cruel, Madrid, SPAIN
Sat 25 Apr 2009: Passos Manuel, Porto, PORTUGAL
Mon 27 Apr 2009: L'Mono, Bilbao, SPAIN
Wed 29 Apr 2009: Becool, Barcelona, SPAIN
Thu 30 Apr 2009: Festival, B-Side, L'Embobineuse, Marseille, FRANCE
Fri 1 May 2009: Tago Mago, Marina di Massa, ITALY
Sat 2 May 2009: Lokomotiv, Bologna, ITALY
Mon 4 May 2009: Clandestino, Faenza, ITALY
Tue 5 May 2009: tba, Bolzano, ITALY
Sat 9 May 2009: Space 72, Bristol, UK
Sun 10 May 2009: Utophia, London, UK
Mon 11 May 2009: The Freebutt, Brighton, UK
Tue 12 May 2009: The Lexington, London, UK
Wed 13 May 2009: Brudenell Social Club, Leeds, UK
Thu 14 May 2009: The Kazimier, Liverpool, UK
Fri 15 May 2009: Futuresonic Festival, The Deaf Institute, Manchester, UK
Sat 16 May 2009: The Roxy, Ulverston, UK
Sun 17 May 2009: Bodega Social Club, Nottingham, UK
Tue 19 May 2009: La Cave aux Poètes, Roubaix, FRANCE
Wed 20 May 2009: Perron 55, Venlo, NETHERLANDS
Thu 21 May 2009: Cul De Sac, Tilburg, NETHERLANDS
Fri 22 May 2009: Conne Island, Leipzig, GERMANY
Sat 23 May 2009: Klub Re, Krakow, POLAND
Sun 24 May 2009: Klub 007 Strahov, Prague, CZECH REPUBLIC
Mon 25 May 2009: West Germany, Berlin, GERMANY
Tue 26 May 2009: Astra Stube, Hamburg, GERMANY
Wed 27 May 2009: Point Ephemere, Paris , FRANCE
Fri 29 May 2009: Festival Terra Trema, Cherbourg, FRANCE
---
Murcof Tours Europe In Three Projects
Published 27 March 2009 by BWL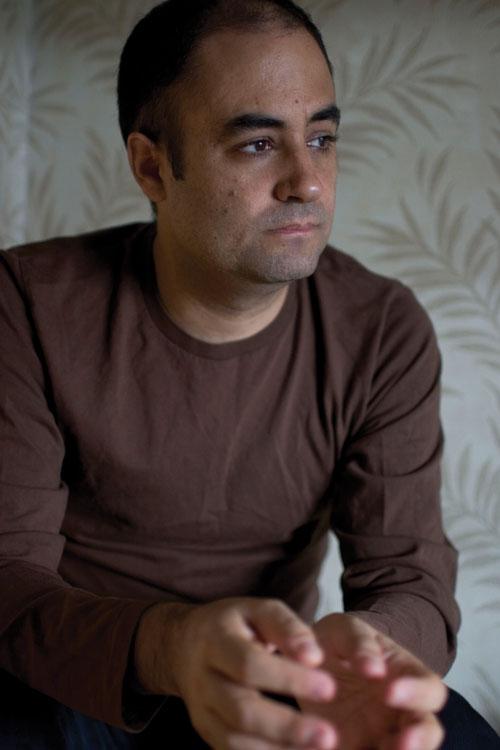 Fernando Corona (aka Murcof) has a busy few months ahead of him. Corona has a clutch of solo concerts beginning in May, but before then, he also has a one-off show with Barcelona-based pianist and friend Francesco Tristano (the two of whom have collaborated live previously). This show is held at Cité de la Musique, Paris, at the invitation of contemporary composer Pascal Dusapin.
http://www.francescoschlime.com
Late last year Corona teamed up with French jazz trumpeter Erik Truffaz to record Mexico, part of a trio of collaborative releases themed on cities entitled Rendez Vous. The two reunite to take Mexico on tour with Talvin Singh playing support at all these shows.
http://www.eriktruffaz.com
Fernando has been busy writing and recording his fourth album proper, Océano, following the commissioned project The Versailles Sessions, which was released in December last year.
http://www.murcof.com
http://www.myspace.com/murcof
Here are all the dates:
Monday 30 March: Cully Jazz Festival, Lausanne, SWITZERLAND (with Erik Truffaz and Talvin Singh)
Tuesday 31 March: Cité de la Musique, Paris, FRANCE (with Francesco Tristano)
Thursday 2 April: Centre Neumünster, Luxembourg, LUXEMBOURG (with Erik Truffaz and Talvin Singh)
Tuesday 7 April: Espace Culturel De Canteleu, Canteleu, FRANCE (with Erik Truffaz and Talvin Singh)
Wednesday 15 April: Le Comfort, Poiters, FRANCE (with Erik Truffaz and Talvin Singh)
Thursday 16 April: Cité De La Musique, Paris, FRANCE (with Erik Truffaz and Talvin Singh)
Friday 17 April: Le Cartonnerie, Reims, FRANCE (with Erik Truffaz and Talvin Singh)
Saturday 18 April: La Laiterie, Strasbourg, FRANCE (with Erik Truffaz and Talvin Singh)
Sunday 19 April: Jazzhaus, Freiburg, GERMANY (with Erik Truffaz and Talvin Singh)
Monday 20 April: Stanzer Musik, Stanz, SWITZERLAND (with Erik Truffaz and Talvin Singh)
Friday 24 April: Europajazz, Le Mans, FRANCE (with Erik Truffaz and Talvin Singh)
Saturday 25 April: Passagers Du Zinc, Avignon, FRANCE (with Erik Truffaz and Talvin Singh)
Friday 1 May: Engelsholm Electronic 09, Engelsholm, DENMARK
Friday 8 May: Fabbrica Europa, Firenze, ITALY
Saturday 9 May: Chiesa di Sant'Uberto, Torino, ITALY
Thursday 14 May: Futuresonic Festival, Royal Northern College of Music, Manchester, UK (feat. visuals by AntiVJ)
---
New volcano! Single, Video And European Tour
Published 27 March 2009 by BWL
volcano!'s latest European tour starts next week and we're very pleased to announce a brand new single and video to accompany it. The single, 'So Many Lemons', will be released digitally through the Leaf shop, as well as iTunes and the usual suspects on April 6. You can hear it at the band's myspace page now:
http://www.myspace.com/volcanoisaband
'So Many Lemons' was recorded in February, with the accompanying video very much in mind. Directed by Peter Galassi and Pat Meegan, the same team that brought us the bizarre video for 'Africa Just Wants To Have Fun', it features the 'nanopus', an adorable nine-limbed beast with three faces jutting out of a single, abnormally large head (in fact the three members of volcano! physically joined together. It has to be seen to be believed, and you can do that right here:
'So Many Lemons' heralds a new direction for the band, playing like a cover of Jay-Z's 'Big Pimpin'' as performed by the Jay-Z Orchestra. But instead of flowing rhymes, here's MC
Aaron With
singing like a desperate David Byrne while scratching out sunny Sonny Sharrock guitar riffs. Meanwhile
Mark Cartwright
blasts Kanye West synths on the offbeats and
Sam Scranton
plays Led Zeppelin/Deerhoof hip-hop drums. After years of avoiding vocal harmonies (because, as vocalist With has stated, "No vocalist is my equal, I will not share the stage"), volcano! have finally found a backing vocalist to complement With's voice in folk musician (and friend),
Jenny Gillespie
.
Lyrically the track deals with some rather terrifying visions of death that With has occasionally had while treading the streets of volcano!'s hometown Chicago - the newly crowned Murder Capitol of the USA. With mocks his own fears in a dialogue with Death, who surprisingly has a soft side and makes use of vernacular such as "flapdoodle" and "poppycock" throughout the conversation...
Also to be found on the download single is a remix of 'Slow Jam' from Paperwork by Lee J. Malcolm of Leeds, UK, band Vessels. An alternative take on the album's lead single 'Africa Just Wants To Have Fun', by fellow Chicagoan Erik Schoster of He Can Jog rounds out the release.
http://www.volcanoisaband.com
Here are the European tour dates:
Sat 4 Apr 2009: Beurskafee, Brussels, BELGIUM
Sun 5 Apr 2009: The Freebutt, Brighton, UK
Mon 6 Apr 2009: Dulcimer, Manchester, UK
Tue 7 Apr 2009: The Luminaire, London, UK
Wed 8 Apr 2009: La Fleche d'Or, Paris, FRANCE
Thu 9 Apr 2009: Spazio 211, Turin, ITALY
Fri 10 Apr 2009: La Casa 139, Milan, ITALY
Sat 11 Apr 2009: Tabula Rasa, Moscow, RUSSIAN FEDERATION
Sun 12 Apr 2009: 59:1, Munich, GERMANY
Mon 13 Apr 2009: Chelsea, Vienna, AUSTRIA
Tue 14 Apr 2009: Club Chapeau Rouge, Prague, CZECH REPUBLIC
Wed 15 Apr 2009: Kisielice, Poznan, POLAND
Thu 16 Apr 2009: Astra Stube, Hamburg, GERMANY
Sat 18 Apr 2009: OOTC Festival, Kulturfabrik, Luxembourg, LUXEMBOURG
---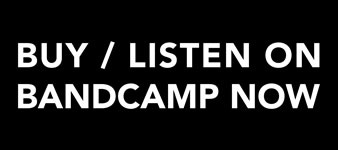 LATEST NEWS
ARCHIVED NEWS
2018 December
2018 November
2018 October
2018 September
2018 August
2018 July
2018 June
2018 May
2018 April
2018 March
2018 February
2018 January
2017 December
2017 November
2017 October
2017 September
2017 August
2017 July
2017 June
2017 May
2017 April
2017 March
2016 November
2016 October
2016 September
2016 August
2016 July
2016 June
2016 May
2016 April
2016 March
2016 February
2016 January
2015 December
2015 November
2015 October
2015 September
2015 August
2015 July
2015 June
2015 March
2015 February
2015 January
2014 December
2014 October
2014 September
2014 August
2014 July
2014 June
2014 May
2014 April
2014 March
2014 February
2014 January
2013 December
2013 November
2013 October
2013 September
2013 August
2013 July
2013 June
2013 May
2013 April
2013 March
2013 February
2013 January
2012 December
2012 November
2012 October
2012 September
2012 August
2012 July
2012 June
2012 May
2012 April
2012 March
2012 February
2012 January
2011 December
2011 November
2011 October
2011 September
2011 August
2011 June
2011 May
2011 April
2011 March
2011 February
2010 December
2010 November
2010 October
2010 September
2010 August
2010 July
2010 June
2010 May
2010 April
2010 March
2010 February
2010 January
2009 December
2009 November
2009 October
2009 September
2009 August
2009 July
2009 June
2009 May
2009 April
2009 March
2009 February
2009 January
2008 December
2008 November
2008 October
RSS
Subscribe to Blog as an RSS Feed.