Wildbirds & Peacedrums Play UK Shows and Reschedule European Tour
Published 12 May 2010 by BWL
Wildbirds & Peacedrums play two very special shows in the UK this weekend, at the Pavement-curated ATP on Friday, followed by Bishopsgate Institute in London on Saturday. The duo will be joined by a 12-strong Swedish choir for the shows, in which they will premiere songs from their forthcoming album, Rivers.
The remainder of their European tour has been rescheduled to October to coincide with the release of the new album. Tickets for the rearranged shows remain valid. The band have also announced three new shows, in France and Norway. All the new dates can be seen below.
Rivers compiles the 10 tracks from two limited edition vinyl only EPs which are released in May and June. The first, Retina, is out on May 24 and should be on sale at the UK gigs. You can pre-order both Retina and its partner, Iris (June 21), from our store now.
WILDBIRDS & PEACEDRUMS WITH VOICES:
UK SHOWS
Friday 14 May - All Tomorrow's Parties, Minehead, UK
Saturday 15 May - Bishopsgate Institute, London, UK
NEW DATES
Saturday 12 June - Les 3 Elephants Festival, Laval, France
Sunday 4 July - Les Eurockéennes Festival, Belfort, France
Wednesday 8 September - Numusic Festival, Stavanger, Norway
RESCHEDULED DATES
Saturday 2 October - Blå, Oslo, Norway
Monday 4 October - Södra Teatern, Stockholm, Sweden
Tuesday 5 October - Stenhammarsalen , Göteborg, Sweden
Wednesday 6 October - Babel, Malmö, Sweden
Sunday 10 October - Dampfzentrale, Bern, Sweden
Monday 11 October - Café De La Danse, Paris, France
Thursday 14 October - Jazzhouse, Copenhagen, Denmark
http://myspace.com/wildbirdsandpeacedrums
http://twitter.com/wbpd
http://theleaflabel.com/wildbirdsandpeacedrums
---
Wildbirds & Peacedrums Unveil New Video
Published 13 May 2010 by BWL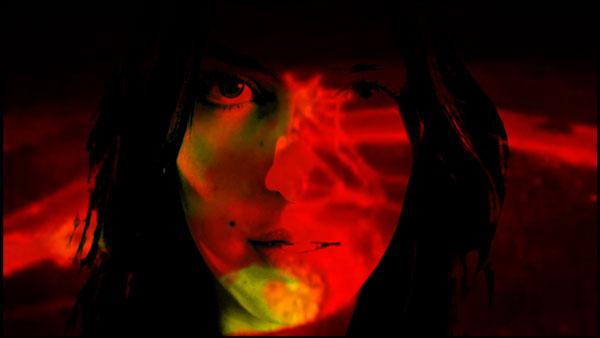 Wildbirds & Peacedrums have unleashed the video for 'Bleed Like There Was No Other Flood', the opening track from the forthcoming Retina EP (out May 24), and it's a cracker! The video is directed by fellow Swede Patrik Instedt and follows the theme of water central to Retina and its cousin, Iris, which is released in June. Much of the footage was filmed in Iceland, where both EPs were recorded, pre-volcanoes!
http://myspace.com/wildbirdsandpeacedrums
http://twitter.com/wbpd
http://theleaflabel.com/wildbirdsandpeacedrums
---
Win Tickets To See Oh No Ono In London Next Monday!
Published 14 May 2010 by BWL
Oh No Ono headline at The Luminaire in London on Monday night (with support from their Danish compatriots Thulebasen) and we have a pair of tickets to give away to a lucky reader! We are not even going to pose a stupid question, all you need to do is email us with your name and contact number here. Simples. **COMPETITION NOW CLOSED**
The Danish band's Internet Warrior EP is available to download from Monday too. Order it here.
If you can't make that show, you can see the band's full listings on our live page. Over and out.
---
Polar Bear's Seb Rochford In Session On Late Junction
Published 19 May 2010 by BWL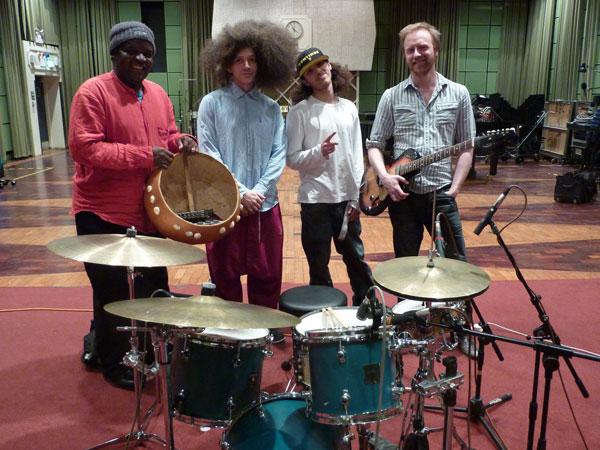 Polar Bear's Seb Rochford has recorded a session for BBC Radio 3's Late Junction show with Chartwell Dutiro (mbira/vocals), Leo Abrahams (guitar) and rapper/vocalist Jyager. The session is part of a series of collaborations commissioned by Late Junction, which previously paired up Wildbirds & Peacedrums and Micachu.
The recordings will be broadcast tomorrow (Thursday 20 May) from 11.15pm. As per usual, the programme will be on the iPlayer for a week. Find out more here.
The session will also be available in the form of a podcast from here.
http://polarbearmusic.com
http://myspace.com/sebastianrochford
http://twitter.com/polarbearseb
http://theleaflabel.com/polarbear
---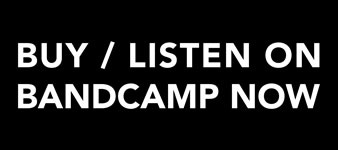 LATEST NEWS
ARCHIVED NEWS
2018 October
2018 September
2018 August
2018 July
2018 June
2018 May
2018 April
2018 March
2018 February
2018 January
2017 December
2017 November
2017 October
2017 September
2017 August
2017 July
2017 June
2017 May
2017 April
2017 March
2016 November
2016 October
2016 September
2016 August
2016 July
2016 June
2016 May
2016 April
2016 March
2016 February
2016 January
2015 December
2015 November
2015 October
2015 September
2015 August
2015 July
2015 June
2015 March
2015 February
2015 January
2014 December
2014 October
2014 September
2014 August
2014 July
2014 June
2014 May
2014 April
2014 March
2014 February
2014 January
2013 December
2013 November
2013 October
2013 September
2013 August
2013 July
2013 June
2013 May
2013 April
2013 March
2013 February
2013 January
2012 December
2012 November
2012 October
2012 September
2012 August
2012 July
2012 June
2012 May
2012 April
2012 March
2012 February
2012 January
2011 December
2011 November
2011 October
2011 September
2011 August
2011 June
2011 May
2011 April
2011 March
2011 February
2010 December
2010 November
2010 October
2010 September
2010 August
2010 July
2010 June
2010 May
2010 April
2010 March
2010 February
2010 January
2009 December
2009 November
2009 October
2009 September
2009 August
2009 July
2009 June
2009 May
2009 April
2009 March
2009 February
2009 January
2008 December
2008 November
2008 October
RSS
Subscribe to Blog as an RSS Feed.