Another Free Wildbirds & Peacedrums Download
Published 26 May 2010 by TM
Following the free Wildbirds & Peacedrums mp3 we gave away a few weeks ago to Leaf mailing list subscribers, we now have a new one from the forthcoming Iris EP for you get your hands on.
Iris will be released on June 21 as a partner to the Retina EP that's in the shops this week. This time the songs feature almost exclusively Mariam Wallentin's voice and steel pan, with Andreas Werliin's percussion. It's raw and intimate stuff.
You can (pre-)order both from our new look shop. Both EPs are limited to 1,600 copies for the world and pressed on yummy white vinyl. And for now, only on vinyl. The two EPs will be compiled and released as the album Rivers (as a double CD and download) on August 23.
The full tracklisting for the EP is as follows:
A1. The Wave
A2. The Drop
B1. The Course
B2. The Lake
B3. The Well
'The Well' is available to download by signing up or logging in here: http://files.theleaflabel.com/signup/
We've changed our mailing list system, so the method is slightly different, but should be much simpler to use than before. If you were previously signed up to our mailing list, don't worry, you are still on the list - just login using the address that you are subscribed with.
Wildbirds have added some new dates to their tour schedule, all of which you can find here.
myspace.com/wildbirdsandpeacedrums
theleaflabel.com/wildbirdsandpeacedrums
---
New Leaf Shop Opens Virtual Doors
Published 27 May 2010 by TM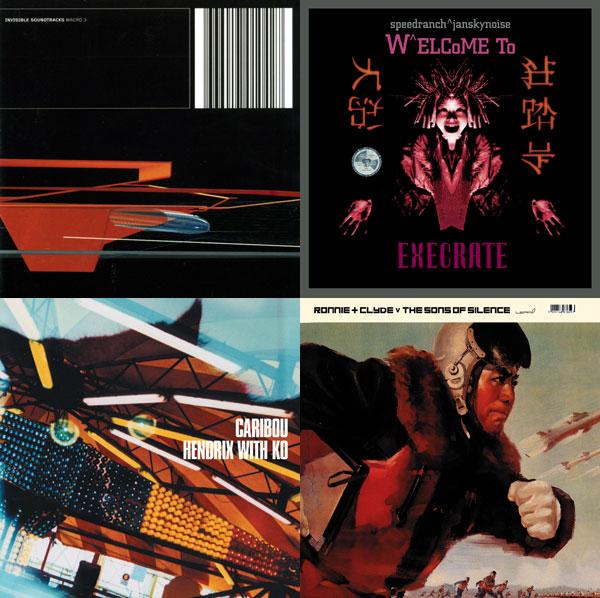 Our online shop has been given a new lick of paint to bring the design into line with the rest of our website. To celebrate, we've added a host of releases that have been unavailable from us for a long time, and lowered prices across the catalogue. We've also increased the quality of the downloads in the shop.
Every release that is available as a download can now be found as either 320kbps mp3s or full, uncompressed wav files. All our download albums are available for £5.99 for wavs or just £4.99 for mp3s, and don't forget that if you buy vinyl you are entitled to add the relevant download to your order at no extra charge, where available.
Hard-to-find vinyl releases by the likes of Murcof, Four Tet v Pole, Caribou, Susumu Yokota and The Sons Of Silence have been made available in our store for the first time in years, as well as the three Invisible Soundtracks CDs. You can find all the new additions here. We will be adding downloads to most of these releases shortly.
We've also unearthed a few copies of Efterklang's now very scarce Under Giant Trees on CD and vinyl, and those are back up for sale here. There are also a handful of the Springer mini-album available on vinyl again, and we've re-pressed a limited quantity of Efterklang's Tripper on double vinyl. The last couple of copies of A Hawk And A Hacksaw's Foni Tu Argile on 78rpm 10" are also back in the store, as are a few of Murcof's Remembranza double vinyl, for what must surely be the last time...
Last but not least, we have dropped the prices on loads of CDs, and you can now find a whole load of CD albums as low as £4.99, while stocks last. We've added some new sections to the shop to help you navigate, and you can find CD albums priced at less than £5 here, and those at less than £7 here.
Watch out for more stuff coming through in the next few weeks, including T-shirts, more posters and other goodies. We've also changed our mailing list system, so the next Leaf email you will get from us will be in a new fancy format. Sign up or login and get a free mp3 here now.
---
Polar Bear Concert Film Showing In London This Weekend
Published 28 May 2010 by TM
Fairly self explanatory this. If you can, get down and see it - it's a great film.
---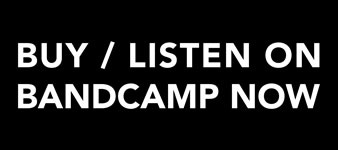 LATEST NEWS
ARCHIVED NEWS
2018 October
2018 September
2018 August
2018 July
2018 June
2018 May
2018 April
2018 March
2018 February
2018 January
2017 December
2017 November
2017 October
2017 September
2017 August
2017 July
2017 June
2017 May
2017 April
2017 March
2016 November
2016 October
2016 September
2016 August
2016 July
2016 June
2016 May
2016 April
2016 March
2016 February
2016 January
2015 December
2015 November
2015 October
2015 September
2015 August
2015 July
2015 June
2015 March
2015 February
2015 January
2014 December
2014 October
2014 September
2014 August
2014 July
2014 June
2014 May
2014 April
2014 March
2014 February
2014 January
2013 December
2013 November
2013 October
2013 September
2013 August
2013 July
2013 June
2013 May
2013 April
2013 March
2013 February
2013 January
2012 December
2012 November
2012 October
2012 September
2012 August
2012 July
2012 June
2012 May
2012 April
2012 March
2012 February
2012 January
2011 December
2011 November
2011 October
2011 September
2011 August
2011 June
2011 May
2011 April
2011 March
2011 February
2010 December
2010 November
2010 October
2010 September
2010 August
2010 July
2010 June
2010 May
2010 April
2010 March
2010 February
2010 January
2009 December
2009 November
2009 October
2009 September
2009 August
2009 July
2009 June
2009 May
2009 April
2009 March
2009 February
2009 January
2008 December
2008 November
2008 October
RSS
Subscribe to Blog as an RSS Feed.