Jherek Bischoff plays Crossing Brooklyn Ferry festival and records session
Published 3 May 2012 by BWL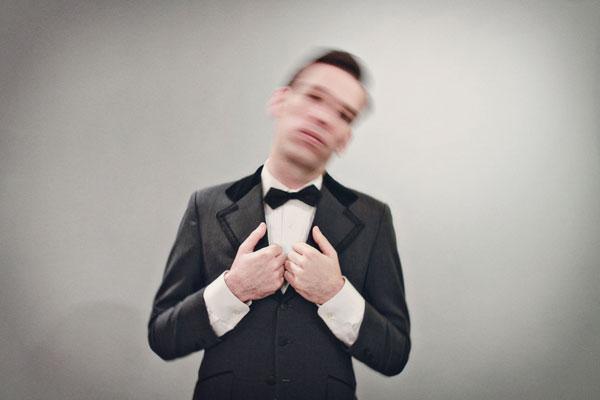 Jherek Bischoff plays the Crossing Brooklyn Ferry festival at BAM in New York tonight, joined by music ensemble yMusic and Deerhoof's Greg Saunier plus some very special guests that we're not allowed to announce. The festival is curated by The National's Bryce and Aaron Dessner (the founders of Jherek's US label, Brassland), and and runs until Saturday with St Vincent, Beirut and The Walkmen also on the bill.
In preparation for the show, New York radio station WNYC ran a series of interviews and sessions with artists appearing at the festival including Jherek, who performs 'The Nest' from forthcoming album Composed (released May 28) with a string quartet and People Get Ready's Jen Goma on vocals.
jherekbischoff.com/
theleaflabel.com/jherekbischoff
@jherekbischoff
facebook.com/jherekbischoff
---
Seed to Flower Thursdays with volcano!
Published 4 May 2012 by BWL
We're pleased to announce the inaugural episode of "Seed to Flower Thursdays with volcano!", a weekly YouTube series that will shed light on the inspiration behind virtually every song on volcano!'s forthcoming album, Piñata.
Aaron With, volcano!'s singer and lyricist, begins by explaining that every song is like a flower, and like flowers, songs must begin as seeds. This never-before-used nature analogy further comes to life when volcano! then debut previously unreleased home footage and dramatic re-enactments of the moments in time that inspired each of their new songs.
You can find out more about the series at volcano!'s website, or cut to the chase and watch the first episode of "Seed To Flower Thursdays with volcano!", 'Fighter'.
For an early opportunity to hear each remaining new song from Piñata, be sure to tune in EVERY THURSDAY from now until the album's release for a new "Seed To Flower Thursdays with volcano!" episode...
Piñata will be available on June 4 (June 12 in the US), but can be pre-ordered now in our online store or on Bandcamp, where you can also stream or download two tracks from the album now. Don't forget there's a full video for the title track here.
The trio play a Version Fest this Saturday at The Orphanage in their hometown of Chicago.
volcanoisaband.com
facebook.com/volcanoband
@volcanoband
youtube.com/volcanoband
theleaflabel.com/volcano
---
Leaf outlet store
Published 8 May 2012 by RM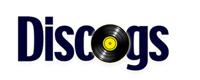 We've established a Leaf 'outlet store' on Discogs, in addition to our regular online shop. The new Discogs outlet will carry all sorts of odds and ends: rare vinyl test pressings, low-numbered limited editions, and some promos and store returns at bargain prices.
For starters, we've uploaded a bunch of rare vinyl records - some test pressings and some shop returns, all in full colour sleeves. We'll be adding to this regularly, so keep your eyes open!
---
Watch new Jherek Bischoff video
Published 14 May 2012 by BWL
Multi-talented composer/arranger/producer Jherek Bischoff's first album for Leaf, Composed, is released on May 28, and to celebrate the release Jherek and a group of friends put together this opulent video for 'Young And Lovely', which was premiered by Prefix earlier today.
'Young And Lovely' is a duet between Zac Pennington (Parenthetical Girls) and French internet sensation Soko.
The video was filmed in two days while Jherek was in Melbourne recently recording with Amanda Palmer (who appeared as a surprise guest alongside David Byrne at Jherek's New York show last week).
The clip was shot on location in the Royal Botanical Gardens of Melbourne, and in an amazing, otherworldly penthouse apartment in the city. According to director Michael McQuilken, the video is "a retelling of the Roman myth of Aurora… more or less!"
"Young And Lovely' also featured on a limited edition 7" for Record Store Day. The flip side is Jherek's collaboration with ex-Talking Head and (inter)national treasure David Byrne in the form of the sumptuous 'Eyes' (which can be found on MTV Hive now). There are still copies available through our shop, as is a pre-order of the full album.
jherekbischoff.com
theleaflabel.com/jherekbischoff
@jherekbischoff
facebook.com/jherekbischoff
---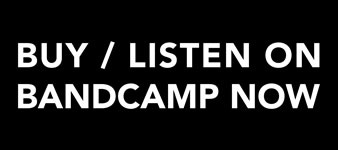 LATEST NEWS
ARCHIVED NEWS
2018 September
2018 August
2018 July
2018 June
2018 May
2018 April
2018 March
2018 February
2018 January
2017 December
2017 November
2017 October
2017 September
2017 August
2017 July
2017 June
2017 May
2017 April
2017 March
2016 November
2016 October
2016 September
2016 August
2016 July
2016 June
2016 May
2016 April
2016 March
2016 February
2016 January
2015 December
2015 November
2015 October
2015 September
2015 August
2015 July
2015 June
2015 March
2015 February
2015 January
2014 December
2014 October
2014 September
2014 August
2014 July
2014 June
2014 May
2014 April
2014 March
2014 February
2014 January
2013 December
2013 November
2013 October
2013 September
2013 August
2013 July
2013 June
2013 May
2013 April
2013 March
2013 February
2013 January
2012 December
2012 November
2012 October
2012 September
2012 August
2012 July
2012 June
2012 May
2012 April
2012 March
2012 February
2012 January
2011 December
2011 November
2011 October
2011 September
2011 August
2011 June
2011 May
2011 April
2011 March
2011 February
2010 December
2010 November
2010 October
2010 September
2010 August
2010 July
2010 June
2010 May
2010 April
2010 March
2010 February
2010 January
2009 December
2009 November
2009 October
2009 September
2009 August
2009 July
2009 June
2009 May
2009 April
2009 March
2009 February
2009 January
2008 December
2008 November
2008 October
RSS
Subscribe to Blog as an RSS Feed.