Roll The Dice mixtape for Mutek
Published 16 May 2012 by RM
Roll The Dice will appear at Mutek in Montreal in June, and they've compiled this marvellous mixtape of Canadian music to celebrate. Are all those artists really Canadian?!
rollthedicesthlm.com
theleaflabel.com/rollthedice
@RollTheDiceStm
facebook.com/rollthedicesthlm

---
Third episode of "Seed to Flower Thursday's with volcano!" + free mp3
Published 17 May 2012 by RM
volcano! continue their journey of self-exploration with the latest in their "Seed to Flower Thursdays with volcano!" series, which dives into the song 'Long Gone'. The video was launched on Impose earlier today.
This week, they're also making the song available for free download via their Bandcamp, so head over and pick it up while you can...
If you missed the first announcement two weeks ago, "Seed to Flower Thursdays with volcano!" is a weekly YouTube series that sheds light on the inspiration behind virtually every song on their forthcoming album, ''Piñata'', through the medium of previously unreleased home footage and dramatic re-enactments of the moments that inspired each of their new songs. Each video ends with a full stream of the new track in its entirety.
Catch up on all the episodes here, and be sure to subscribe to volcano!'s YouTube so you don't miss out on any "Seed to Flower Thursday's with volcano!" episodes again.
The band have just confirmed a release party for the record at Chicago's Empty Bottle on June 18.
Piñata will be available on June 4 (June 12 in the US), but can be pre-ordered now in our online store or on Bandcamp. Don't forget there's a full video for the title track here.
volcanoisaband.com
theleaflabel.com/volcano
@volcanoband
facebook.com/volcanoband
youtube.com/volcanoband
---
Days And Nights At The Takeaway 5: May
Published 25 May 2012 by BWL
As the Days and Nights at the Takeaway singles club enters its fifth month, Seb Rochford and Alice Grant collaborate on a cosmic folk tune called 'Rini Gave Word'. This isn't the first time the pair have worked together, having performed in Fulborn Teversham and Acoustic Ladyland.
'Rini Gave Word' is released today, and the bonus remix this month is by British musician and composer Simon Bookish, and it's a winner.
Visit their Bandcamp to stream and buy the single and catch up on all the previous releases.
thetakeaway.net
theleaflabel.com/thetakeaway
@atthetakeaway
facebook.com/atthetakeaway
---
Jherek Bischoff album stream/shipping now
Published 26 May 2012 by BWL
The Line of Best Fit have just premiered a full stream of Jherek Bischoff's beautiful new album Composed.
The album is in stores next week but we're shipping CDs and LPs now. You can order it over in our shop.
jherekbischoff.com
theleaflabel.com/jherekbischoff
@jherekbischoff
facebook.com/jherekbischoff
---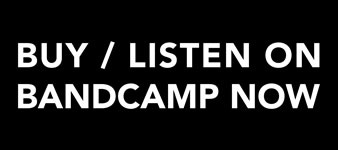 LATEST NEWS
ARCHIVED NEWS
2018 December
2018 November
2018 October
2018 September
2018 August
2018 July
2018 June
2018 May
2018 April
2018 March
2018 February
2018 January
2017 December
2017 November
2017 October
2017 September
2017 August
2017 July
2017 June
2017 May
2017 April
2017 March
2016 November
2016 October
2016 September
2016 August
2016 July
2016 June
2016 May
2016 April
2016 March
2016 February
2016 January
2015 December
2015 November
2015 October
2015 September
2015 August
2015 July
2015 June
2015 March
2015 February
2015 January
2014 December
2014 October
2014 September
2014 August
2014 July
2014 June
2014 May
2014 April
2014 March
2014 February
2014 January
2013 December
2013 November
2013 October
2013 September
2013 August
2013 July
2013 June
2013 May
2013 April
2013 March
2013 February
2013 January
2012 December
2012 November
2012 October
2012 September
2012 August
2012 July
2012 June
2012 May
2012 April
2012 March
2012 February
2012 January
2011 December
2011 November
2011 October
2011 September
2011 August
2011 June
2011 May
2011 April
2011 March
2011 February
2010 December
2010 November
2010 October
2010 September
2010 August
2010 July
2010 June
2010 May
2010 April
2010 March
2010 February
2010 January
2009 December
2009 November
2009 October
2009 September
2009 August
2009 July
2009 June
2009 May
2009 April
2009 March
2009 February
2009 January
2008 December
2008 November
2008 October
RSS
Subscribe to Blog as an RSS Feed.