Apologies to our customers!
Published 30 August 2012 by BWL
Those of you who have purchased CDs or vinyl through our shop in the past few years may receive a confusing email over the next week, thanking you for your pre-order and informing you that your bonus download is ready. Don't panic!
We're currently upgrading our shop system so that all future CD and vinyl orders will come with a free download of the release. We didn't appreciate, until yesterday when we began the process, that all our old customers would also receive an email with a download link to their previous purchases.
The downloads do work (it's not a scam and you won't be charged again!), so please consider it a bonus gift from us! If you don't want to take advantage of the free download, please just ignore the email.
We should have the entire catalogue upgraded by the end of next week, and all orders will come with a free download from then on.
We've also added lots of out of print releases and cheap store returns to our new Discogs shop. Supplies are limited, so get them while you can!
---
The Takeaway August single unveiled
Published 31 August 2012 by BWL
It's the last Friday of the month, so it's Takeaway time! August's edition of Days And Nights At The Takeaway sees Sebastian Rochford reunite with vocalist Chris Taylor. Rochford and Taylor played together in the colourful Menlo Park at the turn of the millennium, along with John Greswell who provides the remix this time around.
'Seven Sisters' is perhaps the catchiest single so far in the series and a stream of the tracks was premiered on The 405 earlier this week. The tracks are all publicly available to stream and buy on the project's Bandcamp.
We've just added the bundle of the first six months of the Takeaway series to our shop at a discounted price, so head over here if you need a catch up!
thetakeaway.net
theleaflabel.com/thetakeaway
@atthetakeaway
facebook.com/atthetakeaway
---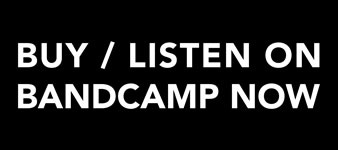 LATEST NEWS
ARCHIVED NEWS
2017 November
2017 October
2017 September
2017 August
2017 July
2017 June
2017 May
2017 April
2017 March
2016 November
2016 October
2016 September
2016 August
2016 July
2016 June
2016 May
2016 April
2016 March
2016 February
2016 January
2015 December
2015 November
2015 October
2015 September
2015 August
2015 July
2015 June
2015 March
2015 February
2015 January
2014 December
2014 October
2014 September
2014 August
2014 July
2014 June
2014 May
2014 April
2014 March
2014 February
2014 January
2013 December
2013 November
2013 October
2013 September
2013 August
2013 July
2013 June
2013 May
2013 April
2013 March
2013 February
2013 January
2012 December
2012 November
2012 October
2012 September
2012 August
2012 July
2012 June
2012 May
2012 April
2012 March
2012 February
2012 January
2011 December
2011 November
2011 October
2011 September
2011 August
2011 June
2011 May
2011 April
2011 March
2011 February
2010 December
2010 November
2010 October
2010 September
2010 August
2010 July
2010 June
2010 May
2010 April
2010 March
2010 February
2010 January
2009 December
2009 November
2009 October
2009 September
2009 August
2009 July
2009 June
2009 May
2009 April
2009 March
2009 February
2009 January
2008 December
2008 November
2008 October
RSS
Subscribe to Blog as an RSS Feed.