Nancy Elizabeth new video online and album shipping this week
Published 20 September 2009 by BWL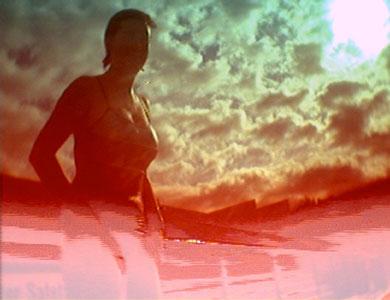 Nancy Elizabeth has released a video for her new single, 'Feet Of Courage', which is out today. Taken from Wrought Iron, the beautifully shot video was directed and filmed by Esther May Campbell and John Minton at the Portishead Open Air Pool earlier this summer. Campbell was also responsible for the BAFTA winning short film September, which was released this month in a deluxe DVD/CD/recipe book package, the soundtrack featuring Nancy Elizabeth and A Hawk And A Hacksaw.
You can watch the 'Feet Of Courage' video here:

Or youtube.
Buy the single (with remixes by Paddy Steer and Germ) here.
You can also pre-order Wrought Iron here now.
We will be shipping out physical copies of the album later this week, ahead of the official release date on Oct 5. If you order the vinyl version of the album you can get a free mp3 or flac download of the album immediately (just follow the instructions on the page). In addition, CD and LP orders will be delivered with a free copy of Nancy's 'I Used To Try' single on CD, while stocks last!
http://www.nancyelizabeth.co.uk
http://www.myspace.com/nancyelizabethcunliffe
http://www.theleaflabel.com/nancyelizabeth
LATEST NEWS
LATEST RELEASES
ARCHIVED NEWS
2014 April
2014 March
2014 February
2014 January
2013 December
2013 November
2013 October
2013 September
2013 August
2013 July
2013 June
2013 May
2013 April
2013 March
2013 February
2013 January
2012 December
2012 November
2012 October
2012 September
2012 August
2012 July
2012 June
2012 May
2012 April
2012 March
2012 February
2012 January
2011 December
2011 November
2011 October
2011 September
2011 August
2011 June
2011 May
2011 April
2011 March
2011 February
2010 December
2010 November
2010 October
2010 September
2010 August
2010 July
2010 June
2010 May
2010 April
2010 March
2010 February
2010 January
2009 December
2009 November
2009 October
2009 September
2009 August
2009 July
2009 June
2009 May
2009 April
2009 March
2009 February
2009 January
2008 December
2008 November
2008 October
RSS
Subscribe to News as an RSS Feed.