Efterklang - The Last Concert
Published 14 January 2014 by DM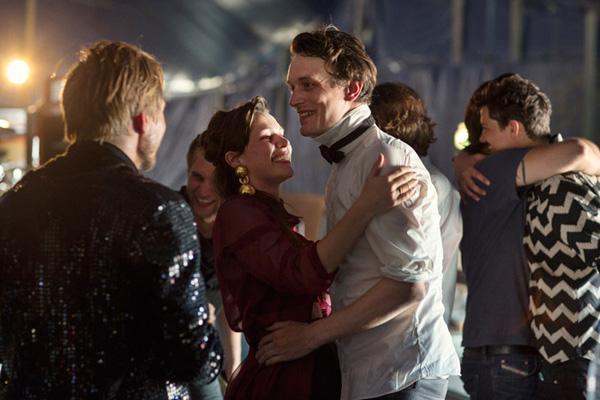 We've just heard news of a concert to celebrate a decade of Efterklang releases and concerts, to take place in the Danish town where they grew up. It comes with the bittersweet revelation that this is the end of Efterklang as we know them, though it seems the group plan to return in the future in a new, as yet undetermined form. Which is a relief.
The show takes places in Sønderborg on February 26th 2014. The band will perform with the Sønderjyllands Symfoniorkester, and the local girls choir, along with Thomas Husmer and Rune Mølgaard from the original 5-piece line-up.
We are proud to have been involved from the start of the Efterklang story, releasing their debut album Tripper in 2004. Endlessly creative, hardworking and professional, they have truly been a joy to work with, and we have been delighted to watch them grow over the last 10 years.
The band's own statement is here.
The concert promises to be spectacular in the way only Efterklang can do. We wish Casper, Mads and Rasmus all the very best for their future endeavors, and look forward with hope and anticipation to new music from the Efterklang camp.
@efterklang
facebook.com/efterklang
efterklang.net
theleaflabel.com/efterklang
LATEST NEWS
LATEST RELEASES
ARCHIVED NEWS
2014 April
2014 March
2014 February
2014 January
2013 December
2013 November
2013 October
2013 September
2013 August
2013 July
2013 June
2013 May
2013 April
2013 March
2013 February
2013 January
2012 December
2012 November
2012 October
2012 September
2012 August
2012 July
2012 June
2012 May
2012 April
2012 March
2012 February
2012 January
2011 December
2011 November
2011 October
2011 September
2011 August
2011 June
2011 May
2011 April
2011 March
2011 February
2010 December
2010 November
2010 October
2010 September
2010 August
2010 July
2010 June
2010 May
2010 April
2010 March
2010 February
2010 January
2009 December
2009 November
2009 October
2009 September
2009 August
2009 July
2009 June
2009 May
2009 April
2009 March
2009 February
2009 January
2008 December
2008 November
2008 October
RSS
Subscribe to News as an RSS Feed.