Vladislav Delay Joins The Leaf Label
Published 24 April 2009 by BWL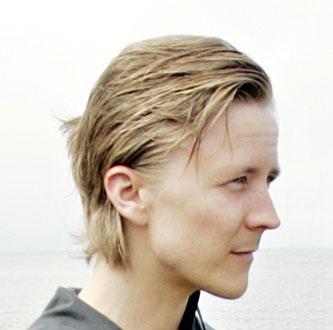 We are delighted to announce that we will be working with celebrated Finnish electronic composer Vladislav Delay on his next album, currently scheduled for release in late summer 2009. The new album, which features contributions from Craig Armstrong and Lucio Capece, is a far more organic, live-sounding record than any of his previous work as Vladislav Delay, reflecting his renewed interest in jazz and acoustic performance.
Delay, real name Sasu Ripatti, is one of the most innovative and influential electronic musicians of the last two decades, and we at Leaf are committed fans of his hypnotic, intricate work. Ripatti also records as Luomo and Uusitalo, and his most recent release was a collaborative album with his partner Antye Greie, under the name AGF/Delay. His last album as Vladislav Delay was 2007's under-rated Whistleblower, which, like most of his recent releases, was on his own Huume Recordings imprint (including re-issues of the classic Multila and Anima albums, originally released by Chain Reaction and Mille Plateaux respectively).
Resident in Berlin for five years until 2008, Ripatti recently moved back to his home country, and now lives on a small island in the Baltic.
You can find more information on his excellent website:
http://www.vladislavdelay.com
http://www.myspace.com/vladislavdelaymusic
http://theleaflabel.com/vladislavdelay
LATEST NEWS
LATEST RELEASES
ARCHIVED NEWS
2014 July
2014 June
2014 May
2014 April
2014 March
2014 February
2014 January
2013 December
2013 November
2013 October
2013 September
2013 August
2013 July
2013 June
2013 May
2013 April
2013 March
2013 February
2013 January
2012 December
2012 November
2012 October
2012 September
2012 August
2012 July
2012 June
2012 May
2012 April
2012 March
2012 February
2012 January
2011 December
2011 November
2011 October
2011 September
2011 August
2011 June
2011 May
2011 April
2011 March
2011 February
2010 December
2010 November
2010 October
2010 September
2010 August
2010 July
2010 June
2010 May
2010 April
2010 March
2010 February
2010 January
2009 December
2009 November
2009 October
2009 September
2009 August
2009 July
2009 June
2009 May
2009 April
2009 March
2009 February
2009 January
2008 December
2008 November
2008 October
RSS
Subscribe to News as an RSS Feed.