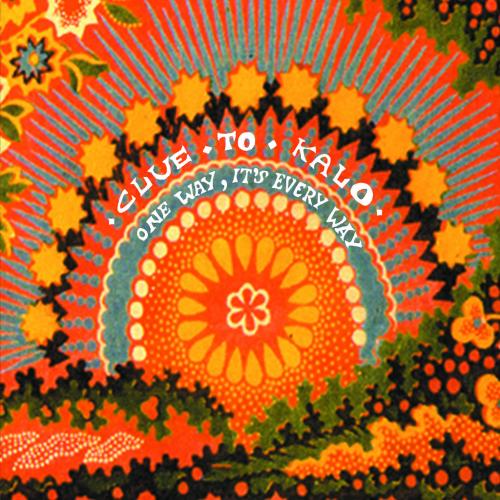 One Way, It's Every Way
by
Clue To Kalo
Formats:
CD (BAY 45CD) Vinyl LP (BAY 45V) Digital (BAY 45E)
Release Date:
12 September 2005
Written and recorded in Adelaide, Australia, during a two-year period of great personal change, and finished on a four-month sojourn in Brooklyn, USA, One Way, It's Every Way is Mark Mitchell's second album as Clue to Kalo.
Designed as a musical palindrome, the album is an unashamedly ambitious, surprisingly celebratory meditation on mortality. Instrumental contributions from friends old and new, along with elements of folk, rock and electronica, are recontextualised as a ten track set thick with overloaded melodies, multi-part harmonies, and literate language. One Way, It's Every Way is a stunning development for Clue to Kalo both musically and lyrically. Mitchell applies a lo-fi aesthetic to pristine computer-based production in which the technology is the means rather than the end. First and foremost he's a songwriter.
Inventive without being inaccessible, with his follow-up to 2003's Come Here When You Sleepwalk, Mark Mitchell has established himself as a singular artist of extraordinary scope and depth.
TRACKS
1. The Younger The Old
2. Seconds When It's Minutes
3. Come To Mean A Natural Law
4. The Just Is Enough
5. As Tommy Fixes Fights
6. Ignore The Forest Floor
7. The Tense Changes
8. Your Palsy To Protect You
9. Nine Thousand Nautical Miles
10. The Older The Young
REVIEWS
Metacritic
All Music Guide