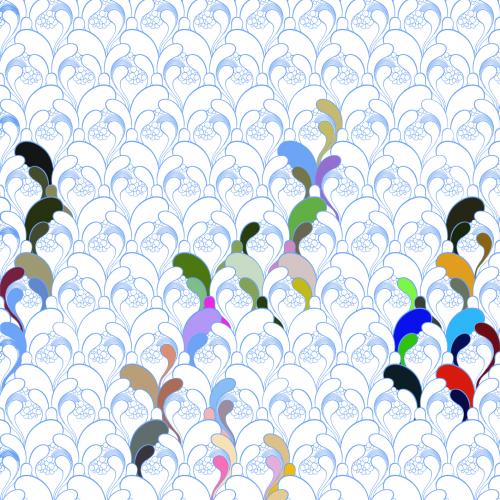 Born Again: Collected Remixes 1999-2005
by
Sutekh
Formats:
CD (BAY 52CD) Limited Edition Gatefold Double Vinyl LP Volume 1 (BAY 52VA) Limited Edition Gatefold Double Vinyl LP Volume 2 (BAY 52VB) Digital (BAY 52E)
Release Date:
24 October 2005
NB: Disc One of the 2CD edition, and Volume One of the two double LPs cover the years 2003-2005. Disc Two and Volume Two cover the years 1999-2002.
Born Again is a near definitive compilation of remixes by the exceptionally talented West Coast producer Seth Horvitz (aka Sutekh). The album comprises 23 remixes of tracks by a diverse range of artists, from Ammoncontact and Swayzak through to The Leaf Label's very own Norwegian songbird Hanne Hukkelberg (a mix of Ease exclusive to this release).
Originally slated as a single CD of his more recent work, Leaf decided to add a second bonus disc to take in his older, more club-focused remixes dating back as far as 1999. The collection is released as a double CD, and two separate double vinyl LPs in gatefold sleeves, in stunning packaging by the San Francisco based General Working Group. Leaf haven't released a collection of this sort before, for one very good reason – they're usually rubbish – they believe this one, like Matthew Herbert's Secondhand Sounds, works as an album in its own right, and will stand the test of time.
Sutekh is renowned the world over for his fresh approach to electronic production: as US tech-funk goes, he's your man, with releases on labels including Soul Jazz (UK), Force Inc/Mille Plateaux (Germany), Orthlorng Musork (USA), and his own Context Free Media label, among others. He has released three very distinct long players, and is currently putting the finishing touches to a fourth, due for release in 2006.
[Those of you with long memories may recall that Context released Murcof's first recordings (the Monotonu EP), back in 2001, which was when Leaf first came into contact with Seth (though they were already fans of his work). Sutekh subsequently remixed Murcof's Memoria for a 12" release – the track became an instant club classic (and single of the issue in London's FACT magazine) and went on to be used as the soundtrack to a film that accompanied a recent Alexander McQueen collection.]
His DJing and live work have taken Seth across continents and through various lines of work, all the while absorbing numerous streams of culture and subculture, entwined and aligned by the constant thread of music of all shapes and forms. He has studied tabla in India and has, for the last two years, been studying and practicing daily on the baby-grand that sits in his San Francisco basement (the piano actually belongs to his neighbours Drew and Martin of Matmos!). This fascination with classical and jazz music and theory might not be a trait often found among electronic producers, but there's no doubt it informs his work. Manipulating and abusing computers, samplers, synthesizers, various acoustic instruments, and found sounds, he has created everything from deep, minimal house and techno to dense, dissonant noise collage, but never at the expense of the funk – these expansive, elastic rerubs sit together astonishingly well.
If you're already familiar with Sutekh's work, you'll know Leaf are doing you a big favour by collecting these tracks of sometimes obscure provenance in one place; if not, well, you're in for a bit of a treat…
TRACKS
CD 1 / 2LP Vol 1 - 2003-2005
1. Hanne Hukkelberg remixed by Sutekh - Ease (In C mix)
2. Kammerflimmer Kollektief remixed by Sutekh - Absencen remix
3. TV Pow remixed by Sutekh - Friendship Patrol (Guitar Heroes Mix)
4. o.lamm remixed by Sutekh - Bed of the Cylinder in Three Concentric Zones
5. Ammoncontact remixed by Sutekh - Baila con los Nino(s) (Trabajadores mix)
6. Wobbly remixed by Sutekh - Clawing Your Eyes Out Down To Your Peady
7. Ben Nevile remixed by Sutekh - Vancouver and Fairfield remix
8. LOD remixed by Sutekh - 4WD remix
9. Dapayk remixed by Sutekh - Tyffaniecell (March of the Valkyries mix)
10. Chessie remixed by Sutekh - Daylight remix
11. Murcof remixed by Sutekh - Memoria (Trisagion mix)
12. Ned Sublette and Lawrence Weiner remixed by Sutekh - Big Bang/New Flora (Death Row mix)
CD 2 / 2LP Vol 2 - 1999-2002
1. Stewart Walker remixed by Sutekh - Stabiles remix
2. Auch remixed by Sutekh - Black Ice remix
3. Black Faction remixed by Sutekh - Oakland Concrete
4. Alva Noto remixed by Sutekh - Deuterotype
5. Twerk remixed by Sutekh - Delay 03
6. Safety Scissors remixed by Sutekh - Delay 05
7. Geoff White remixed by Sutekh - Delay 06
8. Salvo Beta remixed by Sutekh - Evil Against Evil (Pigeon Milk mix)
9. Portable remixed by Sutekh - Portal remix
10. Swayzak remixed by Sutekh - .wavemail Project
11. PSI Performer remixed by Sutekh - 1968 (Przecladaniec Mix)
REVIEWS
BBC