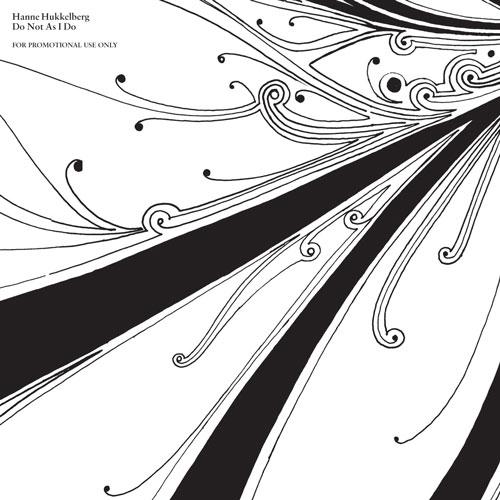 Do Not As I Do
by
Hanne Hukkelberg
Formats:
CD promo (deleted) (HANNE 1)
Release Date:
27 March 2006
Having emerged in 2005 from her native Norway with the acclaimed Little Things album, Hanne Hukkelberg was a wonderfully unexpected surprise from, perhaps, an even more unexpected place. But talent spreads as talent does, and her debut album gained fans rapidly, and deservedly so.
As a stopgap while we all wait for her to complete album number two for release in autumn 2006, The Leaf Label released this 2-track single. Available everywhere on download only, a very limited number of copies of the single are available on CD.
One of the standout cuts from Little Things, 'Do Not As I Do', takes a classic jazz song structure and adds subtle innovations. The touches of electronics, slide guitar and knick-knack percussion heighten the effect of Hanne's smooth vocal delivery, as does the dark story told by lyrics.
In her live set, Hanne performs a couple of sublime cover versions, including a breathtaking rework of the Pixies' 'Break My Body'. Transforming the song's original intensity to a breathy, heart-worn lament, she sings the song as if each line was her last gasp. Recorded live in Oslo in2005, it's a beautiful and unpredictable reinvention: Hanne claims the song as her own.
TRACKS
1. Do Not As I Do
2. Break My Body [live]