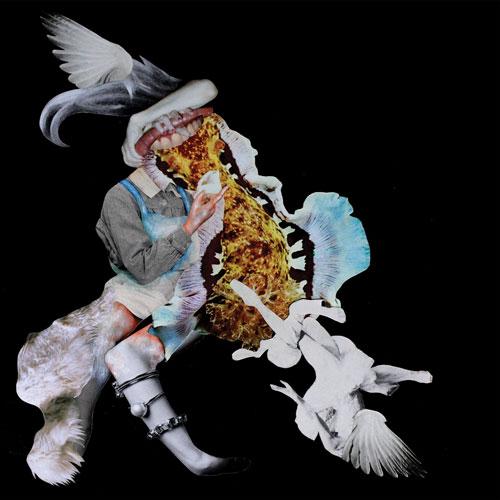 Internet Warrior EP
by
Oh No Ono
Formats:
Limited Edition 12" (500 copies) (ONO 2) Digital EP (ONO 2E)
Release Date:
17 May 2010
Having cracked open the new decade with the glorious reviews showered on their new album Eggs, Oh No Ono gave SXSW a display of phantasmagorical pop bliss it won't be forgetting any time soon. The Danish quintet are to release 'Internet Warrior', a new EP of remixes on limited edition 12" and digital formats.
'Internet Warrior' rockets towards the heart of the sun, showering everything in a pinwheel of shooting melodic sparks. It's definitely one of the standout cuts from Eggs, in an album with plenty of highs to chose from.
The remixes are plucked from a quiver of talented artists, coincidentally all North American on this occasion. Currently touting his eagerly anticipated fifth album, Leaf-alumnus Caribou weighs in with his "liquid, techno-stroked" (Stereogum) remix of 'Eleanor Speaks', already a blogsville hit and destined to be a dancefloor essential this summer, with DJs as diverse as Trentemøller and Four Tet getting behind it.
Shlohmo (not the UK beatboxer Shlomo, but the West Coast indie hip-hopper and Wedidit Collective member) offers a sparkly slice of backpack thug life, with a blippy, bouncey take on 'Swim'. Coming up close behind is hotly tipped Brooklyn-based sister-fronted outfit, Zambri, with a woozy, echoey, bruised darkwave distortion that takes 'Eleanor Speaks' deep into dystopia. You need to play this one loud. New York's Phenomenal Handclap Band give 'Swim' an understated cosmic disco revamp, while The Depreciation Guild (who dabble in a little side project called The Pains Of Being Pure At Heart) take 'Internet Warrior' into a mirrored hall of shoegazey, mindbending effects.
All in all, a veritable feast of otherworldly pop brilliance. Best not to miss out on their upcoming shows , as The Fly noted of their last shows: "They segue from The Beach Boys into The Beatles, through psychedelia to surf-pop and back again in seconds, addictively catchy songs imbued with added originality by Malthe Fischer's squeaky falsetto vocal".
TRACKS
12"
A1: Eleanor Speaks (Caribou remix)
A2: Swim (Oh No Shlohmo remix)
B1: Eleanor Speaks (Zambri remix)
B2: Internet Warrior (The Depreciation Guild remix)
Digital:
1. Internet Warrior (radio version)
2. Eleanor Speaks (Caribou remix)
3. Swim (Oh No Shlohmo remix)
4. Eleanor Speaks (Zambri remix)
5. Swim (Phenomenal Handclap remix)
6. Internet Warrior (The Depreciation Guild remix)
OTHER
'Internet Warrior' video
'Internet Warrior' video game