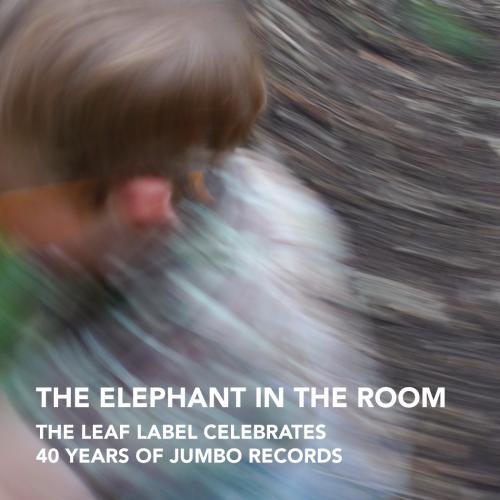 The Elephant in the Room: The Leaf Label Celebrates 40 Years of Jumbo Records
by
Various Artists
Formats:
CDR (50 copies) (JUMBO 1) Digital (JUMBO 1E)
Release Date:
14 November 2011
2011 is the 40th anniversary of our favourite local music store, Jumbo Records, which is quite an achievement. The Leeds-based shop asked us to compile a Leaf mixtape, which Tony Morley put together in October. We lovingly hand-packaged 50 individually numbered CDRs, now completely sold out. But with Jumbo's blessing, we've decided to make the mixtape available as a digital download at a bargain price.
The mix takes in tracks from the last 13 years, going back as far as Susumu Yokota's first release on the label, and brings us right up to date with exclusive tracks from 2012 releases by Matthew Bourne and volcano!.
The digital download comes with a pdf digital booklet.
TRACKS
1. Asa-Chang & Junray - Toremoro
2. Roll The Dice - The Skull Is Built Into The Tool
3. Efterklang - Hands Playing Butterfly
4. AU - Crazy Idol
5. Colleen Et Les Boîtes À Musique - John Levers The Ratchet/What Is A Componium? - Part 1
6. Bill Wells, Stefan Schneider & Annie Whitehead - Family Sighs
7. Matthew Bourne - Juliet
8. Murcof - Oort
9. Susumu Yokota - Amanogawa
10. Caribou - Boreal Forest
11. Icarus - Essen
12. Polar Bear - The Love Didn't Go Anywhere
13. A Hawk And A Hacksaw - At Dusk
14. A Small Good Thing - A Mighty Stillness (remix)
15. Triosk - Chronosynclastic Infundibula
16. Icy Demons - Who There?
17. volcano! - Fighter