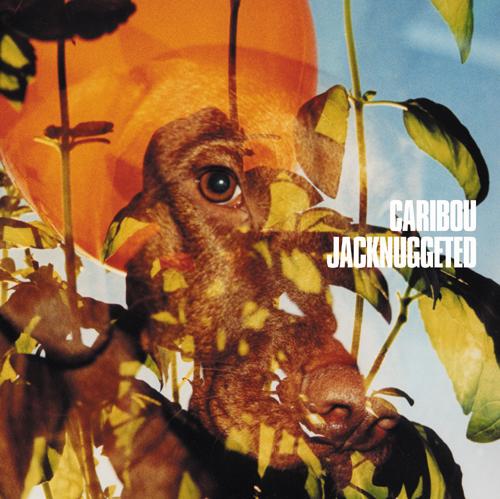 Jacknuggeted
by
Caribou
Formats:
CD (DOCK 35CD) 12" (DOCK 35)
Release Date:
24 February 2003
Jacknuggeted is the first single to be taken from Dan Snaith's second breathtaking album, Up In Flames, the follow up to his 2001 debut classic, Start Breaking My Heart.
You'll quickly realise there has been a massive, sensational step forwards. A bold, sassy, 21st century psychedelic pop moment, Jacknuggeted builds up a runway of deafening held keyboard tones, then takes off into a wonderland of sprightly guitar, falls away into a patch of breezy strings and vocal rustlings, then bursts into a sliding rainbow of multilayered melodies. In other words, Jacknuggeted is one of those songs you discover a new dimension to every time you hear it. The exclusive non-album B-sides display more of Manitoba's sensitive, pastoral side; an abundance of resonantly outdoorsy strummings and delicate twinklings.
These tracks (like the rest of Up In Flames) were made with exactly the same dinky computer as the last album. So how come it's so different? Well, Dan's just like that. Dude, if there's a tune hiding in any damn object lying about the room, we bet Snaith could find it. We suspect he could rub two spoons together and make something serenely gorgeous. Snaith plays a lot of glockenspiel, as well as guitar and keyboards on the new record. Oh, and he sings, too. And the block-rockin' hybrid DJ/live show that has played across five continents over the last two years is no more - to be replaced this spring by a full live show with two percussionists and fully synched visuals. Dublin's Delicious 9 crew who are currently putting together the visuals for the tour, have also made an exceptional video for Jacknuggeted.
PLEASE NOTE: this album was originally released under the name Manitoba, before Dan Snaith was forced to change his artist name for legal reasons. The artwork above is a mock-up: the artwork for the CD and vinyl editions featured the name Manitoba rather than Caribou.
TRACKS
1. Jacknuggeted
2. Olé
3. Thistles And Felt
4. Seaweed
REVIEWS
All Music Guide