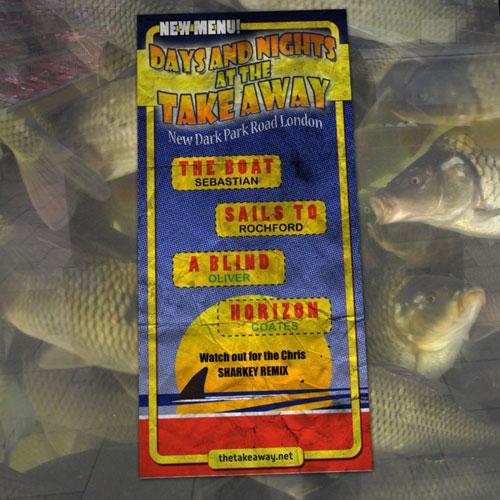 Sebastian Rochford & Oliver Coates - The Boat Sails to a Blind Horizon
by
Days And Nights At The Takeaway
Formats:
Digital (DANATT 10)
Release Date:
26 October 2012
The October entry in Sebastian Rochford's audio diary sees him collaborate with celebrated British cellist Oliver Coates. Their brooding, cinematic track, 'The Boat Sails To A Blind Horizon', is described by Coates as "A voyage to uncharted Scottish isles, a kind of transplanted Heart of Darkness."
All the sounds on the track, melodic, percussive or otherwise, come from the cello or Coates' voice, speaking about the past into the microphone. The result is eerie and dislocated; a fine example of Rochford's increasingly diverse production talents.
Coates won the Royal Philharmonic Society Young Artist Award 2011 and has collaborated with artists as diverse as Micachu, MF Doom, Leo Abrahams, Steve Reich and Jonny Greenwood. He is also an Artist in Residence at London's Southbank Centre.
Leeds-based Chris Sharkey, best known as the guitarist of trioVD and Acoustic Ladyland (of which he was a member with Seb), completes the package with a hypnotic remix that subtly draws out new aspects of the original.
The Takeaway series has so far seen Rochford working with Leo Abrahams, Jehst, Tom Skinner, LV, Micachu, Drew McConnell and many more. You can stream and purchase all the recordings (made in his London studio in a disused takeaway) on the project's Bandcamp page.