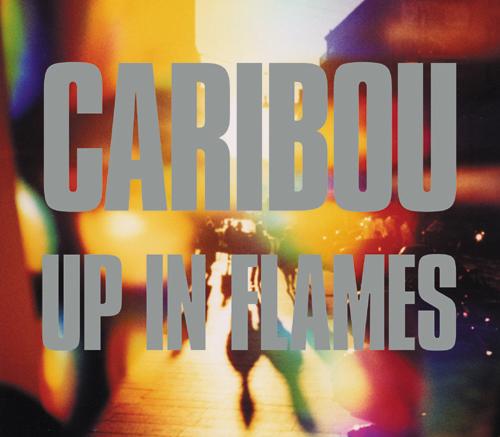 Up in Flames (UK Special Edition)
by
Caribou
Formats:
Limited Edition Double CD In Foil-blocked Slipcase (4,000 copies) (BAY 26CDX)
Release Date:
29 September 2003
PLEASE NOTE: this album was originally released under the name Manitoba, before Dan Snaith was forced to change his artist name for legal reasons. The artwork above is a mock-up: the artwork for the the original version of this edition featured the name Manitoba rather than Caribou. The special edition double CD Caribou edition can be found here.
The original single CD and vinyl versions can be found here.
This 2CD package contains a copy of the original 'Up In Flames' CD album along with a second bonus disc of B-sides from Manitoba's 'Jacknuggeted' and 'Hendrix With Ko' singles, one previously unreleased track 'Cherrybomb Part II', and on CD-ROM, videos for 'Jacknuggeted' and 'Skunks'. All enclosed in a deluxe foil printed slipcase.
On its original release in March 2003, the album was awarded Album Of The Issue status in Jockey Slut, Hot Press, Loaded, and DMC Update.
TRACKS
CD 1
1. I've Lived On A Dirt Road All My Life
2. Skunks
3. Hendrix With Ko
4. Jacknuggeted
5. Why The Long Face
6. Bijoux
7. Twins
8. Kid You'll Move Mountains
9. Crayon
10. Every Time She Turns Round It's Her Birthday
CD 2
1. Cherrybomb
2. Silver Splinters
3. Olé
4. Thistles And Felt
5. Seaweed
6. Cherrybomb Part II
7. Jacknuggeted (video)
8. Skunks (video)