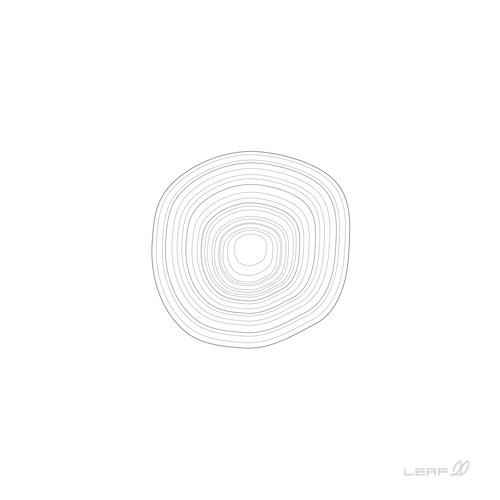 Leaf 20
by
Various Artists
Formats:
Limited edition box set containing 10 individually wrapped vinyl LPs and 10 CDs, plus print and poster (BAY 100XX)
Release Date:
7 December 2015
Check out Art Director Oli Bentley's excellent blog post about the design and production of the Leaf 20 box set here, with loads of photos of the work that's gone into it.
There was no great scheme. It seems unlikely there ever will be. The final track on The Leaf Label's first release, the Boymerang EP, was entitled 'Rules'. A misnomer. There are no rules.
Taking stock doesn't come naturally. It is never easy to look backwards when your entire being is set to discovering and nurturing the next Caribou. The next Efterklang or Melt Yourself Down. It should be noted that for Leaf, the next Caribou, Efterklang or Melt Yourself Down will bear no obvious relation to the previous iteration. There is no immediately apparent unifying sound here. Like a moth to a flame, there is a magnetic attraction to artists operating on the fringes - to startling hybrids and mercurial fusions - but always with the desire to reach the widest possible audience. You will find Leaf in those places where electronic music, classical, jazz, pop, folk and rock meet. Those places where the sparks are flying.
In recognition of 20 years loyal service to releasing that beautiful noise, The Leaf Label presents this extremely limited deluxe vinyl box set featuring ten landmark albums from across the back catalogue. The Leaf 20 box is comprised of fourteen pieces of white vinyl in full artwork and wrapped in bespoke, hand-printed paper covers, accompanied by the ten albums on CD, plus a fold out catalogue artwork poster, a limited edition print, and liner notes by acclaimed writer and journalist Rob Young. All painstakingly curated and assembled by label founder Tony Morley in collaboration with Leeds design studio Split, this is the finest Leaf document money can buy. Limited to a maximum of 200 copies, the Leaf 20 box was initially only available through the Pledge Music service, but you can now purchase the box through the Leaf Shop and Bandcamp.
The albums we've chosen (with your help, it should be noted) are spread across the years, and most of them have been out of print on vinyl for aeons:
Susumu Yokota - Sakura
Asa-Chang & Junray - Jun Ray Song Chang
Murcof - Martes + Utopía
Caribou - Up In Flames
Colleen - Everyone Alive Wants Answers
A Hawk And A Hacksaw - The Way The Wind Blows
Efterklang - Parades
Polar Bear - Peepers
Wildbirds & Peacedrums - Rivers
Melt Yourself Down - Melt Yourself Down
Some of these re-issues hold a particular significance. The late Susumu Yokota's 2000 ambient classic Sakura has a new poignancy in light of his passing earlier this year. Unavailable on vinyl for well over a decade, it is still one of Leaf's best selling releases and it seems fitting that this beloved album takes pride of place as the earliest album to feature. Also of particular note are an expanded version of Murcof's Martes on triple vinyl and including the original Murcof tracks from Utopía and three bonus tracks, and Wildbirds & Peacedrums' Rivers, available for the first time as a single LP.
All of which brings us to the most recent record to feature. The reissue of Melt Yourself Down's explosive 2013 debut arrives shortly before the release of their second album next year, and comes with a new iteration of the already iconic MYD artwork. Its success demonstrates the enduring appeal of The Leaf Label while resolutely refusing to signpost where it heads next….
You can listen to a 10 track sampler of tracks from the box set on Bandcamp or Spotify.
The Leaf Label - moving the goalposts since 1995