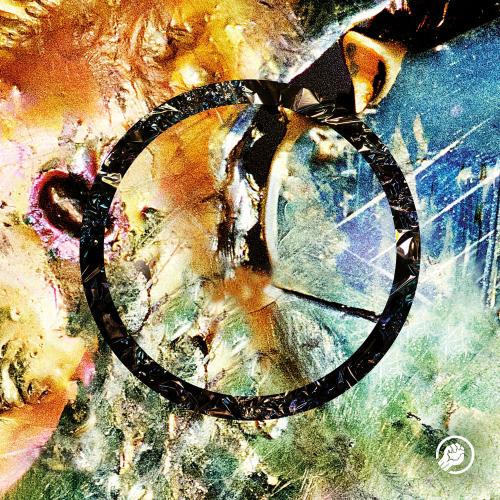 Channel The Spirits (Special Edition)
by
The Comet Is Coming
Formats:
Double CD (BAY 104CDX) Expanded Digital Edition (BAY 104EX)
Release Date:
25 August 2017


"Great fire will fall from the sky, the cause will appear both stupefying and marvellous. Very soon after, the earth will tremble."
The arrival of The Comet as prophesised by Nostradamus. And the earth did tremble.
Our saviours Danalogue The Conqueror, Betamax Killer (both Soccer96) and King Shabaka (Sons Of Kemet, The Ancestors) bestowed upon us their debut album Channel The Spirits on April 1st 2016CE. From simpler times, this was a prophetic document. A celebration. The beginning of the end.
For those recent converts, here is Channel The Spirits (Special Edition). Here is the universe in a microcosm; the life-force distilled down to its raw essence: sex and dancing. Here is a package that includes the debut Prophecy EP from 2015CE. Here are three previously unheard tracks: the fabled Ancient Tapes.
The Comet was first observed in 2013CE, its power growing with increasingly regular sightings. The debut EP Prophecy arrived in blaze of light and sound. The word spread. Whispers became shouts - "I believe". Channel The Spirits followed. More than an album – it was a séance, a reckoning, a mission. And the powers that be took notice. And the powers that be shouted "I believe". Album of the year lists were drawn up and The Comet received recognition from MOJO, Uncut, the Quietus, and The Line Of Best Fit. Indeed, one of the greatest honours was bestowed upon Channel The Spirits, for it was selected as a Mercury Music Prize Album of the Year.
TRACKS
Disc A
Channel The Spirits
1. The Prophecy
2. Space Carnival
3. Journey Through The Asteroid Belt
4. Nano
5. New Age
6. Slam Dunk In A Black Hole
7. Cosmic Dust
8. Star Furnace
9. Channel The Spirits
10. Deep Within The Engine Deck
11. Lightyears (feat. Joshua Idehen)
12. End of Earth
Disc B
Prophecy
1. Neon Baby
2. Star Exploding In Slow Motion
3. Do The Milky Way
4. Cosmic Serpent
5. Final Days Of The Apocalypse (feat. Joshua Idehen)
Ancient Tapes
6. Slammin
7. Transmission
8. Closing Credits