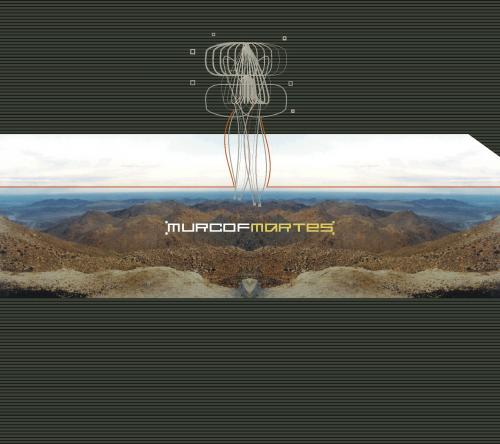 Martes
by
Murcof
Formats:
CD (BAY 23CD) Limited Edition Double Vinyl LP (1,550 copies) (deleted) (BAY 23V) Digital (BAY 23E)
Release Date:
13 May 2002
Murcof's debut album, Martes, is a masterpiece of contemporary electronic music, where, for once, soul isn't sacrificed for technique. Rife with a gooseflesh-inducing aura of mystery and suspense, it draws together the apparently divergent disciplines of classical orchestration and electronic minimalism. The result finds lush atmospheric layers of strings and piano restrained by poised micro-rhythms. Martes hovers with effortless grace, intimating untold, unapologetically spiritual depths.
Mexico's singular landscape is submerged in Murcof's sound. Depicted in the artwork are the Rumorosa Mountains, located between Tijuana and Mexicali. The almost lunar range has a long whispered history of rumoured UFO activity. It's this sense of strange, uncertain portent that gives Martes a compelling edge.