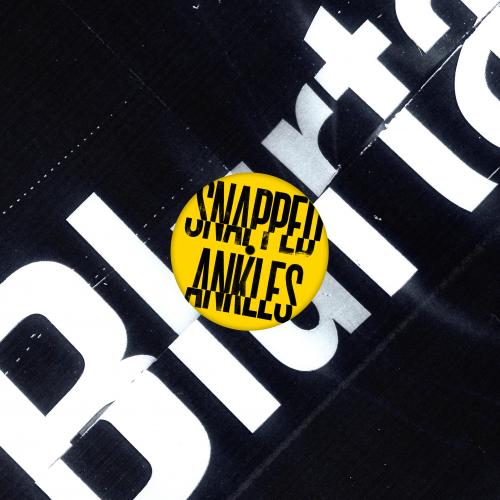 Blurtations
by
Snapped Ankles
Formats:
Limited edition yellow vinyl 12" EP (DOCK 75)
Release Date:
22 April 2023
Blurtations is the follow-up to Snapped Ankles' 2018 Record Store Day release Violations, which included woodland reworkings of songs by Can, The Fugs, Joey Beltram and Comateens. On this, the woodwose have focussed their magpie eyes on the work of a single artist - Ted Milton's post-punk Dada-jazz stalwarts Blurt. It offers another tantalising glimpse into the rarefied record collections of these elusive forest people.
Blurt are a key part of the surrealist Snapped Ankles DNA. An early iteration of the band played a version of 'Planet You' from different rooms of a dilapidated squat at a TOPOPHOBIA art performance night, and 'The Fish Needs A Bike' has found its way into the current blistering live set.
Packaged in a die-cut sleeve and pressed on yellow vinyl, Blurtations also includes a postcard which riffs on the artwork of Blurt's self-titled debut studio album. All six songs are available exclusively on vinyl for RSD 2023, in a strictly limited edition of 1,200 for the world.
TRACKS
A1. Alouette
A2. Machina Machina
A3. Tube Plane
B1. Some Come
B2. The Fish Needs A Bike
B3. Planet You