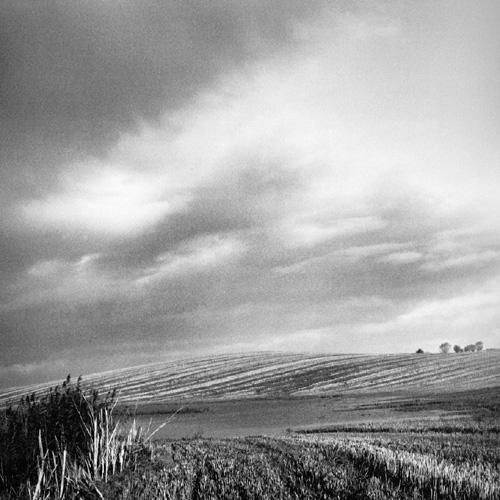 Thurn & Taxis
by
Gorodisch
Formats:
CD (DOCK 22CD) mini-LP (DOCK 22) Digital (DOCK 22E)
Release Date:
25 June 2001
Thurn & Taxis is the first full release by Gorodisch, aka Stephen Cracknell. The recordings were put together during 2000 and the early part of 2001, bringing together traditional British folk-song and more synthetic influences, making for a thoroughly contemporary sound that's woozily out of time. With live cello provided by Stephen Wolff and horns by Primal Scream's Duncan Mackay embellishing Cracknell's guitar work and programming, it's an alluring voyage of restlessness and melody.
Thurn & Taxis is a nod to American author Thomas Pynchon's novel 'The Crying Of Lot 49', which traces oblique clues towards a shadowy courier company
established in medieval Europe, long since driven underground. Gorodisch's album strongly evokes these ideas of secret communications and the way reality is coloured by the passage of time and memory. Beauty in confusion, if you like.
The recording of Thurn & Taxis was interrupted by a spell last year touring as part of Badly Drawn Boy's band (alongside Fridge). Previously Cracknell bought and sold secondhand records for a living and played guitar on releases for the now-defunct Cup Of Tea label, as well as gracing remixes by Grantby. Later he co-founded reissue label Trunk Records, home to the Super Sounds Of Bosworth and legendary soundtrack to seventies cult movie, 'The Wicker Man'. More recently, Cracknell has contributed to David Holmes' 'Buffalo Soldier' soundtrack.
Two other Gorodisch tracks have previously appeared on The Leaf Label: the first, 'Omaha', surfacing on The Leaf Label's Osmosis compilation (1999), while 'Cariad' was recorded for the most recent 'Invisible Soundtracks' 12" (and also appeared on Susumu Yokota's much heralded LeafCompilation mix CD). Expect a full-length Gorodisch album in 2002.
TRACKS
1. Setting Sail
2. Moth To The Flame
3. B.O.F.
4. A Time To Listen
5. The Strangest Feeling
6. Blues For Pablo Money
7. Homeward
REVIEWS
All Music Guide