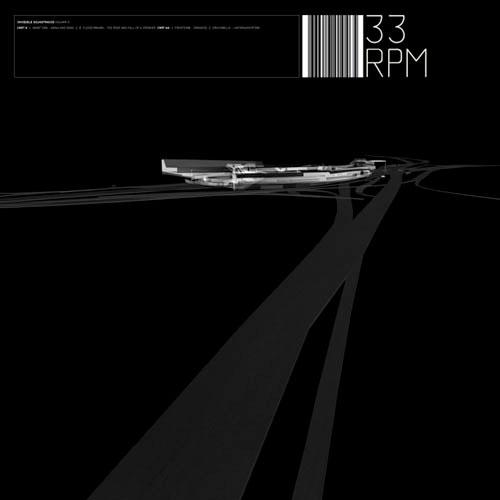 Invisible Soundtracks Volume IV
by
Various Artists
Formats:
Limited Edition 12" EP (REEL 4)
Release Date:
12 June 2000
Over two years in the making, the fourth volume in Leaf's renowned Invisible Soundtracks series of 12"s materialises in June. Once again a limited edition of 1,000 copies, this 12" edition comprises four brand new tracks to be included on the forthcoming Invisible Soundtracks : Macro 3 CD compilation.
All tracks are exclusive and specially commissioned for the project; as ever, the brief was to produce an evocative piece of music for an imaginary film. The results are always fascinating, often startling, and demand close listening attention.
Returning to the series' original premise of bringing to the surface unknown talent from around the globe, Volume IV presents one debut release, and three compositions by little known producers offering cuts from Canada, Germany, Austria and the UK.
'Anna And Nina' is Dan Snaith's first ever release, an epic and ambitious track that falls somewhere between the adventurous forays of Kieran Hebden's Four Tet project and the lush harmonies of Zero 7. Snaith is a young jazz pianist from Toronto by the name of Caribou and we know you'll be hearing a lot more from him soon...
Bernhard Fleischmann is an unassuming chap from Vienna, whose beautiful 1999 album Pop Loops For Breakfast (Morr Music / Charhizma) exhibited a remarkable ear for melody - a midget gem of a record that has sold in significant quantities on word of mouth alone.
Freeform is probably the best known name here, with releases on Warp, Skam, Sub Rosa, Sprawl and more to his name, though Londoner Simon Pyke's recent work has been largely overlooked. This brand new track is, in our opinion, one of his best ever releases, alien funk of incredible dexterity and depth, and quite unlike anything you've ever heard before. Respect is long overdue.
From Rosenheim, Germany, Klaus Naitana and Vinko Vrabec - aka Druckwelle - came to our attention with the first release on their own tiny Molar imprint, the incredible Montreal '76 EP, and we've been wanting to work with them ever since.
TRACKS
A1. Caribou - Anna And Nina
A2. B. Fleischmann - The Rise And Fall Of A Drinker
B1. Freeform - Spandoe
B2. Druckwelle - Unteracherting