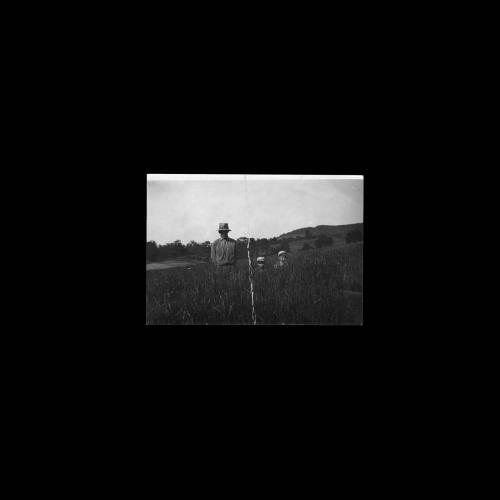 The Dirty Rope
by
310
Formats:
CD (BAY 6CD) Limited Edition Vinyl LP (BAY 6V) Digital (BAY 6E)
Release Date:
15 November 1999
310 are two old friends from New York: Joseph Dierker (currently resident in Seattle) and Tim Donovan (engineer at some of NYC's top studios who has worked with A Tribe Called Quest, The Roots, Erykah Badu and Method Man, among others). The duo work by relaying tapes of new work across the continent, each building on the other's previous work. The results cover a broad range of music, ranging from twisted hiphop jams ('Frosty Bardum', 'Shaving The Tiger') and unbridled musical epics ('NOD') to more abstract, atmospheric sound structures ('Under The Blue Words'), adding the duo's trademark found sounds to build a hypnotic 50-minute whole. The album works very much as a piece, with the tracks sequenced to create a road map for long nights and charmed afternoons.
310 previously released two albums on their own label in the US, entitled AUG 56 and SNORKELHoUSE. 310's first single for Leaf, the Prague Rock EP, was a tribute/parody using only samples sourced from the work of '70s prog-rock behemoths.
The CD version of THE DIRTY RoPE includes two bonus cuts: 'Me Head Is Light', plus a 'hidden' track, ssshhhh...
BTW: 310 is pronounced 'three-ten'...
TRACKS
1. Tequila Priest
2. NOD
3. Frosty Bardum
4. Me Head is Light
5. Jet pack Time
6. Under The Blue Words
7. Shaving The Tiger
8. Pacific Gravity
9. Six Month Zazen
10 Firing Line
11. Strangely No
REVIEWS
All Music Guide