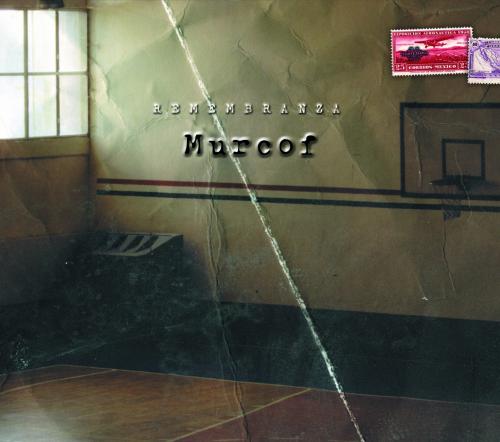 Remembranza
by
Murcof
Formats:
CD (BAY 47CD) Limited Edition Double Vinyl LP (deleted) (BAY 47V) Digital (BAY 47E)
Release Date:
3 October 2005
As Murcof, composer Fernando Corona creates some of the most captivating music being made today, in any genre. For several years he has combined musical styles in wholly new ways, adding funk and brass to techno under the name Terrestre and emotional depth to robotic minimalism as Murcof. His innovative approach reaches new heights with Remembranza, his second full album as Murcof, a record that creates a storied, layered framework within strict micro-boundaries.
Corona, born in Tijuana in 1970, was primarily known as a member of Mexico's celebrated Nortec ("Norteño-Techno") Collective before his first full-length, Martes, was released in 2002. His revolutionary work as Murcof saw him recontextualizing the work of his beloved European contemporary classical composers (including the likes of Arvo Pärt, Henryk Górecki and Giya Kancheli) within minimal electronic structures. It's a trick that others have tried to pull off, but none with Corona's lightness of touch, or widespread appeal. The pieces here incorporate traditional instrumentation recorded especially for the album (including strings, piano and harp), working in tandem with his passion for new and unexplored rhythms.
Since the release of Martes, Corona's fame has grown, as has his schedule: he has performed across the planet, including shows in North America (SxSW, Mutek), South America (Mutek again), Europe (Sonar, Roskilde, The Big Chill (among many others), and Japan; he has remixed Kronos Quartet and Miles Davis; he recently provided the soundtrack to a new Ballet Boyz performance at London's Sadler's Wells (soon to be released on DVD); a Sutekh remix of 'Memoria' was used as the soundtrack to a film that accompanied a recent Alexander McQueen collection. He has also contributed to a number of film and TV soundtracks, including Nicotina, the latest feature by the producers of Amores Perros, the soundtrack of which was nominated for Diosa De Plata (the Mexican equivalent of the Oscars). XLR8R named him one of the most important artists of 2004; La Banda Elastica awarded him for his innovative work as a producer in Latin America, and Martes was nominated for the prestigious European Ars Electronica award. Planet magazine recently presented him as one of 30 'Global Visionaries', alongside Lars Von Trier, Naomi Klein, David Byrne, Bono and others.
Last year, 2004, The Leaf Label released a collection of new pieces and remixes, entitled Utopía, to bridge the gap between Martes and Remembranza. The release of the new album coincides with Corona's long-planned relocation to Barcelona, Spain, which should see his art evolve once more.
A sublime album of texture and depth, Remembranza reaches the apex of Fernando Corona's explorations as Murcof, and re-establishes him as an artist at the forefront of electronic music.
TRACKS
1. Recuerdos
2. Razón (en 3 partes)
3. Retrato
4. Rostro
5. Ruido
6. Reflejo
7. Resignación
8. Rios
9. Camino
REVIEWS
The Milkfactory
OTHER
Bandcamp