Happy Birthday MES
Published 05 March, 2017 by Tony Morley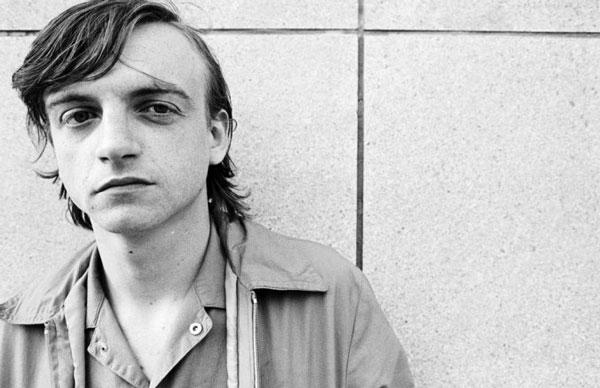 In recognition of The Fall's indefatigable Mark E Smith reaching the grand old age of 60, here's a playlist of other people's songs that The Fall have performed over their 40 year career.
This list contains every known cover version performed by the group (either live or in the studio), along with the original (or at least most appropriate) version, that currently exists on Spotify. Some of the originals are missing, as are some of the covers, but one way or the other this playlist includes pretty much everything. No particular order, other than that some of my favourites come top. It's quite a revelation, covering rockabilly, dub, country, disco, proto-punk, out and out pop and, uh, Christmas carols, with Smith's favourites apparently being The Monks, Iggy Pop, Gene Vincent, Frank Zappa, and Frankie Valli...
Smith has an uncanny ability to take a song, whether obscure or well-known, and make it his own. Sometimes played fairly straight, sometimes unrecognisable, often with changed lyrics and titles, it took me years to realise some of these songs weren't Smith originals. I started compiling this a couple of years ago, but was defeated by the sheer volume of songs. MES's special birthday seemed like a good reason to finish it.
I'm indebted to the extraordinary Reformation Post TPM Fall song list for its incredible research. Additional inspiration from The Quietus, The Fall Online and this great compilation, released by Ace in 2011.
MES at 60: The Fall's cover versions
---
Office Radio May 2016
Published 24 May, 2016 by BP
The Leaf Label's Office Radio is full of illicit pleasures. You know you want it. Just make sure you don't leave it in your browser tabs when you post screen shots on social media or there will be difficult questions to answer.
This is what we've been enjoying of late:
Sh*t Robot - What Follows
T. P. Orchestre Poly-Rythmo - The Skeletal Essences of Afro Funk, Vol. 3 (1969-1980)
Kenny Lynch - Half The Day's Gone And We Haven't Earne'd A Penny
Belle Epoque - Miss Broadway
Mark Pritchard - Under The Sun
Leron Thomas - Role Play (feat. Bilal)
The Pointer Sisters - Yes We Can Can
Archie Shepp - The Way Ahead
Keith Barrow - Turn Me Up
Serge Gainsbourg - Initials B.B.
Special Request - Elegy
Mikael Seifu - How to Save a Life (Vector of Eternity)
Prins Thomas - Meiro
---
Office Radio April 2016
Published 26 April, 2016 by BP
The Leaf Label's Office Radio won't bite unless you'd like it to.
This is what's been added lately:
DJ Shadow with Run The Jewels - Nobody Speak
Liima - Trains in the Dark
Death In Vegas - You Disco I Freak
Ital Tek - Beyond Sight
DJ Marfox - Cobra Preta
Róisín Murphy - Mastermind
Suuns - Hold/Still
---
Office Radio March 2016
Published 01 April, 2016 by BP
Don't be afraid to enter the murky world of The Leaf Label's Office Radio. We know you want to. Live a little.
This is what we've added lately:
Domenique Dumont - Comme Ça
Ziad Rahbani - Abu Ali
Venetian Snares - Everything About You Is Special
Fred Aucagos - Pangua Zô Pile Moin
D.R. Hooker - Forge Your Own Chains
Camille Soprann Hildevert - Kouté Jazz
Not Waving - Animals
Cavern of Anti-Matter - Void Beats/Invocation Trex
The Sumo Brothers - I Love Music (Umoja Edit)
Orchestral Manoeuvres In The Dark - The Romance Of The Telescope
David Bowie - Up The Hill Backwards
Yamasuki Singers - Yama Yama
The Birthday Party - Live 81-82
George Smallwood - Lady Disco
The Sorcerers - The Viking of 5th Avenue
Cerrone - Vice Squad: the Original Soundtrack Anthology
T. Rex - The Slider
Letta Mbulu - Nomalizo
Szun Waves - At Sacred Walls
---
RECENT POSTS
ARCHIVED POSTS
2017 March
2016 May
2016 April
2016 March
2016 January
2015 December
2015 November
2015 October
2015 September
2015 July
2015 March
2015 January
2014 October
2014 August
2014 May
2014 April
2014 March
2014 February
2013 December
2013 July
2013 June
2013 May
2013 April
2013 March
2013 February
2012 December
2012 November
2012 October
2012 September
2012 August
2012 May
2012 April
2012 March
2012 February
2012 January
2011 December
2011 November
2011 October
2011 September
2011 June
2011 May
2011 April
2011 March
2011 February
2011 January
2010 December
2010 November
2010 October
2010 September
2010 August
2010 July
2010 June
2010 May
2010 April
2010 March
2010 February
2010 January
2009 December
2009 November
2009 September
2009 August
2009 July
2009 June
2009 May
2009 April
2009 March
2009 February
2009 January
2008 October
2008 April
RSS
Subscribe to the blog as an RSS Feed.