Laurence Pike - Dance of the Earth (Liars Remix)
Published 22 May, 2019 by DM
In a meeting of maverick Australian musical minds, Angus Andrew of Liars has given Laurence Pike's 'Dance of the Earth' the once over.
If you're reading this in a timely manner, Laurence is playing in London tonight (May 22nd) at Kings Place. If you're not, then you missed it, and it was glorious.
New album Holy Spring, is out now. Find it to listen to, cherish and own in the following places.
laurencepike.net | Facebook | Instagram | Live Dates | theleaflabel.com/laurencepike
Bandcamp | Spotify | Apple Music
---
Laurence Pike - Holy Spring out now
Published 17 May, 2019 by DM
Australian percussionist, composer and all round good guy, Laurence Pike, has released his second album Holy Spring into the world. All the right people are saying all the right things, so all that's left for you to do, is listen here and listen good.
"Full of morphing grooves and moods of imminent revelation, it's a quicksilver delight"
4/5 The Observer
"Specialising in improvisation, he pushes the boundaries of jazz, post-rock, ambient and electronica with a cosmic freedom… With a second stunning excursion into sonic freedom Holy Spring coming on The Leaf Label imminently, Pike's wonderful universe of sound is expanding"
Electronic Sound
"If the physical world knows things we cannot know, then this arcane album seeks to read nature's runes. The rites of Holy Spring cast a lusty and sylvan spell"
4/5 All About Jazz
"A sumptuous, sonic world… rich with spiritual under-tones"
4/5 MOJO
"Celestial minimalism… A puzzle that has endless permutations"
8/10 Uncut
You'll find Pike working his live magic in Sydney, London, Totnes and Brussels over the next couple of weeks.
Order now on limited edition transparent blue vinyl, black vinyl, CD and 24-bit digital download via Bandcamp. Please note: we identified a manufacturing defect on the blue vinyl, which is being repressed now. We expect to ship in 2/3 weeks.
laurencepike.net | Facebook | Instagram | Live Dates | theleaflabel.com/laurencepike
Bandcamp | Spotify | Apple Music
---
Introducing Sarathy Korwar
Published 02 May, 2019 by DM
We're delighted to welcome Sarathy Korwar to the Leaf family and announce his second studio album, More Arriving, which is released on July 26th. Get on lead single 'Mumbay', which features the heady talents of Mumbai rapper MC Mawali, and his love letter to a city with many faces. Watch the evocative video shot on the streets of Mumbai which was premiered on Vice India.
More Arriving was recorded in India and the UK over a period of two and half years, and features some incredible talent drawn from the South Asian diaspora, including rappers MC Mawali, Prabh Deep and Delhi Sultanate, and spoken word artists Zia Ahmed and Deepak Unnikrishnan. Outlining the experience of an Indian living in London, and that of South Asians living in India and abroad (in a variety of languages including English, Hindi, Marathi and Punjabi), the result is politically charged; an album for our times.
Sarathy arrives on Leaf with a considerable pedigree, although that may not prepare you for More Arriving. Born in the US, Sarathy was raised in India where he studied classical Indian percussion, before moving to London where he studied jazz percussion. His debut album was released by Ninja Tune in 2016, and a triple live album of reworked spiritual jazz pieces with the UPAJ Collective was released by Gearbox in 2018. Get up to speed on his back catalogue here.
Pre-order on limited edition transparent red vinyl, black vinyl, CD and digital via Bandcamp now.
There's also a Rough Trade exclusive clear vinyl edition. If that floats your boat, you'll have to ask them nicely.
Find Sarathy's tour dates on our live page, including a run of Rough Trade in-store performances.
sarathykorwar.com | Twitter | Facebook | Instagram | Live Dates | theleaflabel.com/sarathykorwar
Bandcamp | Spotify | Apple Music
---
Laurence Pike - Dance of the Earth
Published 25 April, 2019 by DM
The second track from Laurence Pike's Holy Spring album is released today. Watch the video for 'Dance of the Earth' now. Director Daniel Horvath has managed to carve out a slice of urban serenity, which complements Pike's playing beautifully.
Holy Spring will arrive on May 17th on limited transparent blue vinyl LP, black vinyl, CD and digital. Pre-order now via Bandcamp.
You'll find a short run of dates in May on our live page, including album release shows in Sydney and London.
laurencepike.net | Facebook | Instagram | Live Dates | theleaflabel.com/laurencepike
Bandcamp | Spotify | Apple Music
---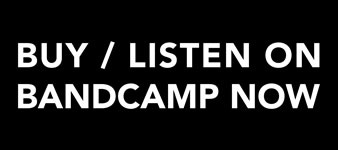 LATEST NEWS
LATEST RELEASES
ARCHIVED NEWS
2019 May
2019 April
2019 March
2019 February
2019 January
2018 December
2018 November
2018 October
2018 September
2018 August
2018 July
2018 June
2018 May
2018 April
2018 March
2018 February
2018 January
2017 December
2017 November
2017 October
2017 September
2017 August
2017 July
2017 June
2017 May
2017 April
2017 March
2016 November
2016 October
2016 September
2016 August
2016 July
2016 June
2016 May
2016 April
2016 March
2016 February
2016 January
2015 December
2015 November
2015 October
2015 September
2015 August
2015 July
2015 June
2015 March
2015 February
2015 January
2014 December
2014 October
2014 September
2014 August
2014 July
2014 June
2014 May
2014 April
2014 March
2014 February
2014 January
2013 December
2013 November
2013 October
2013 September
2013 August
2013 July
2013 June
2013 May
2013 April
2013 March
2013 February
2013 January
2012 December
2012 November
2012 October
2012 September
2012 August
2012 July
2012 June
2012 May
2012 April
2012 March
2012 February
2012 January
2011 December
2011 November
2011 October
2011 September
2011 August
2011 June
2011 May
2011 April
2011 March
2011 February
2010 December
2010 November
2010 October
2010 September
2010 August
2010 July
2010 June
2010 May
2010 April
2010 March
2010 February
2010 January
2009 December
2009 November
2009 October
2009 September
2009 August
2009 July
2009 June
2009 May
2009 April
2009 March
2009 February
2009 January
2008 December
2008 November
2008 October
RSS
Subscribe to News as an RSS Feed.