Sarathy Korwar - Birthright
Published 19 February, 2020 by DM
Sarathy Korwar follows last year's politically charged and critically-lauded More Arriving album with the 'Birthright' single. It expands on the themes of South Asian identity explored on that record, and features another brilliant, cutting turn from London-based poet Zia Ahmed over a driving, hypnotic rhythm. His dark, provocative sense of humour shone through on album tracks 'Bol' and 'Mango', and has been a focal point for Korwar's recent live shows.
"'Birthright' talks of the absurdity of lines drawn in the ground that define us," Korwar expands. "Do we belong in our homeland? Where will we be seen as ourselves? It also draws attention to the climate crisis and how race, class, faith and caste play into the equation of who will drown first."
Korwar's biggest London headline show yet (at Village Underground on May 12) will include appearances from vocalists that featured on More Arriving, plus other special guests. Korwar will also appear at The Great Escape, Green Man, End Of The Road and Gilles Peterson's We Out Here this summer.
sarathykorwar.com | Twitter | Facebook | Instagram | Live Dates | theleaflabel.com/sarathykorwar
Bandcamp | Spotify | Apple Music
---
Leaf 25: T-shirt, print + flash sale
Published 30 January, 2020 by DM
Twenty five years ago today, we released our very first record, a 12" single by Graham Sutton from Bark Psychosis, under the name Boymerang. The last track on that release was called 'Rules', and featured the refrain "There are no rules". It's a mantra we've stuck with ever since, making our lives significantly more complicated, but also a lot more interesting.
We're not going to go big on #Leaf25, but we are marking the occasion with some nice things for those people that have stuck with us. From today, we are making a limited edition Leaf 25 T-shirt available via Bandcamp, along with a very limited Leaf 25 letterpress print, designed and printed by our friends at Split in Leeds, who have handled most of the design work for Leaf over the last few years.
In addition, for a period of 25 hours, we are offering a 25% discount on just about everything in the Leaf catalogue that is available through Bandcamp.
Use the code: rules25
There are a few exceptions, but if there's something you'd like that you can't find, please send an email to contact@theleaflabel.com and we'll see what we can dig up for you.
Thanks to all the artists, managers, distributors, manufacturers, agents, promo people, DJs and writers that we've worked with over the years, and above all, to those of you that support us by paying for music and coming to see our artists play live. It means a lot to us and we wouldn't still be here with you.
Tony Morley, January 30th 2020
---
Keeley Forsyth - Debris
Published 17 January, 2020 by DM
Hot on the heels of Craven Faults' album last week, we bring you another spectacular debut from the north of England, in the shape of Keeley Forsyth's Debris. There's something in the water up here. Minimal arrangements put Keeley's extraordinary emotive voice front and centre. This is the perfect January album - rain, high winds and black hills.
We think this is the start of something very special, and it seems we're not alone in that…
"The new Scott Walker"
The Guardian
"Debris is an astonishing debut, not just for the power of the songs, but for the journey they trace"
★★★★ Uncut
"Reminiscent of Nico, or Karen Dalton, Beth Gibbons at the edges - leaving the deepest impression"
★★★★ Mojo
"This deeply melancholic brand of haunting, sparse folk is as intoxicating as it is unsettling"
★★★★ Q
"It may be only January, but Debris gives the overwhelming impression that one of the defining releases of 2020 may already be upon us."
★★★★½ Music OMH
"Debris can join Nick Cave's last two albums as the soundtrack to your loneliest moments, the hand you will want to grasp when you come apart, a voice that will touch your sadness and change your world tonight."
★★★★½ God Is In The TV
"This is a boldly honest and startling debut."
The Quietus
Keeley celebrates the release of her album at Eurosonic Festival in Groningen today with two performances. There is a short run of dates in the UK later this month, with more shows coming soon.
Fri 17 Jan - Eurosonic Festival, Groningen, NETHERLANDS
Tue 28 Jan - YES, Manchester, UK
Wed 29 Jan - The Islington, London, UK
Fri 31 Jan - w/Beerjacket, CCA, Glasgow, UK
Debris is available to order on black vinyl, limited edition gold vinyl, CD and on all digital services known to man.
keeleyforsyth.com | Twitter | Facebook | Live Dates | theleaflabel.com/keeleyforsyth
Bandcamp | Spotify | Apple Music
---
Craven Faults - Erratics & Unconformities
Published 10 January, 2020 by DM
Craven Faults' debut album Erratics & Unconformities is out in the open, roaming the moors. Switch off the outside world for an hour or so. This is one to sit down and listen to closely or to have in your ears on long journeys.
Head here for all your long-form analogue electronic needs. Available on black double vinyl LP, limited edition 3CD box set featuring all 10 tracks from the four Lowfold Works 12" EPs and on all popular digital services of the day.
cravenfaults.com | Twitter | Instagram | Facebook | theleaflabel.com/cravenfaults
Bandcamp | Spotify | Apple Music
---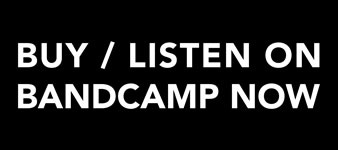 LATEST NEWS
LATEST RELEASES
ARCHIVED NEWS
2020 February
2020 January
2019 December
2019 November
2019 October
2019 September
2019 August
2019 July
2019 June
2019 May
2019 April
2019 March
2019 February
2019 January
2018 December
2018 November
2018 October
2018 September
2018 August
2018 July
2018 June
2018 May
2018 April
2018 March
2018 February
2018 January
2017 December
2017 November
2017 October
2017 September
2017 August
2017 July
2017 June
2017 May
2017 April
2017 March
2016 November
2016 October
2016 September
2016 August
2016 July
2016 June
2016 May
2016 April
2016 March
2016 February
2016 January
2015 December
2015 November
2015 October
2015 September
2015 August
2015 July
2015 June
2015 March
2015 February
2015 January
2014 December
2014 October
2014 September
2014 August
2014 July
2014 June
2014 May
2014 April
2014 March
2014 February
2014 January
2013 December
2013 November
2013 October
2013 September
2013 August
2013 July
2013 June
2013 May
2013 April
2013 March
2013 February
2013 January
2012 December
2012 November
2012 October
2012 September
2012 August
2012 July
2012 June
2012 May
2012 April
2012 March
2012 February
2012 January
2011 December
2011 November
2011 October
2011 September
2011 August
2011 June
2011 May
2011 April
2011 March
2011 February
2010 December
2010 November
2010 October
2010 September
2010 August
2010 July
2010 June
2010 May
2010 April
2010 March
2010 February
2010 January
2009 December
2009 November
2009 October
2009 September
2009 August
2009 July
2009 June
2009 May
2009 April
2009 March
2009 February
2009 January
2008 December
2008 November
2008 October
RSS
Subscribe to News as an RSS Feed.