Matthew Bourne - Isotach
Published 25 May, 2017 by DM
Matthew Bourne has announced his new album Isotach, with a single of the same name. After the voltage-controlled oscillations of last year's moogmemory project, Bourne is back behind the piano (and cello) and in a contemplative mood. Recorded in his rural Yorkshire home, Bourne's piano placed to overlook the moors while he works, the album title is a nod to the weather, which played a part in its creation.
Watch a live performance of 'Isotach' from Bourne's place.
Isotach is released August 18th. Pre-order on LP+CD/CD/download from Bandcamp and receive an immediate download of 'Isotach' and recent single 'Candela (for Sascha Heeney)' which was included in Nils Frahm's official Piano Day 2017 playlist. Also available in the Leaf shop.
Bourne will be performing at Aldeburgh Festival in Suffolk on June 23rd.
matthewbourne.com | Twitter | Facebook | Live Dates | theleaflabel.com/matthewbourne
Bandcamp | Leaf Shop | Spotify | Apple Music
---
Snapped Ankles - Jonny Guitar Calling Gosta Berlin
Published 08 May, 2017 by DM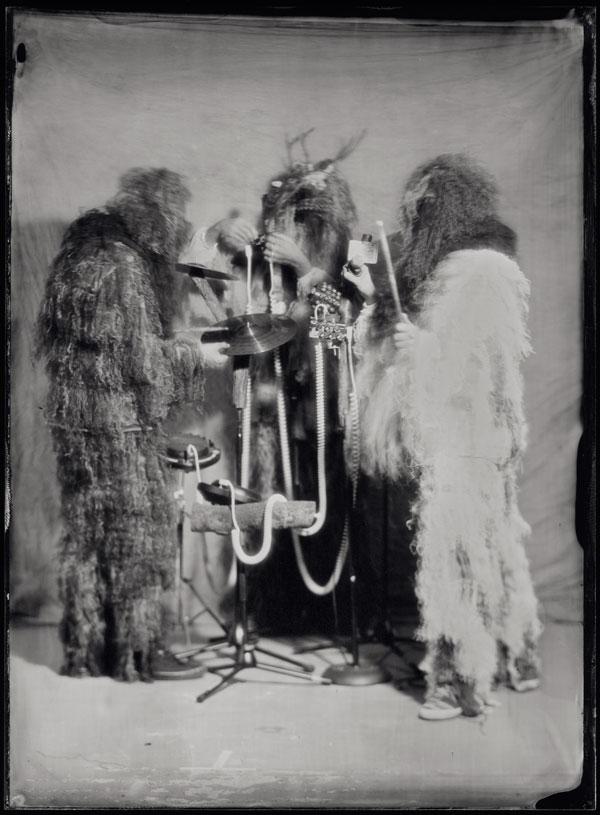 The Best Light Is The Last Light is the new EP from woodland agitators Snapped Ankles, following their debut Leaf single 'I Want My Minutes Back' with something a little more substantial to get your teeth into. Since their move to the city, the woodwose have gorged on cinema and left this gleaming carcass. Released June 30th, this is the sound of the forest on your turntable.
Listen to motorik fuzz epic 'Jonny Guitar Calling Gosta Berlin' now. Its title is taken from Greta Garbo's 1924 big screen debut The Saga of Gosta Berling, with the track drawing heavily on Jean-Luc Godard's nightmarish Weekend, in which an excursion to the countryside ends in revolution, the collapse of bourgeois society and cannibalism. The circle of life.
Pre-order the EP on limited edition 12" or download from Bandcamp. There is also a free download of 'Jonny Guitar…' for those of you who like that sort of thing.
Tune into Marc Riley's BBC 6 Music show tonight from 7pm to hear the wildmen in session.
snappedankles.com | Twitter | Facebook | Instagram | Live Dates | theleaflabel.com/snappedankles
Bandcamp | Spotify | Apple Music
---
The Comet Is Coming - Death To The Planet
Published 05 May, 2017 by DM
Death To The Planet "Comet Fire" orange Record Store Day vinyl is dead (sold out). Long live other formats.
Death To The Planet is out today in all corners of the internet and in very limited numbers on black vinyl in some corners of record shops. If you're very quick you may find one or two on Bandcamp or with the band on tour.
Your saviours Betamax Killer, Danalogue the Conqueror and King Shabaka will be touring throughout May. The celebrations are set.
Fri 5 May - Soup Kitchen, Manchester, UK
Sat 6 May - The Coal Vaults, Coventry, UK
Mon 8 May - Arts Centre, Norwich, UK
Tue 9 May - The Haunt, Brighton, UK
Thu 11 May - Bird, Rotterdam, NETHERLANDS
Fri 12 May - Jazz à Liège, Liège, BELGIUM
Sat 13 May - Les Nuits Botanique, Brussels, BELGIUM
Tue 16 May - O2 Academy 2, Oxford, UK
Wed 17 May - The Old Firestation, Bournemouth, UK
Thu 18 May - The Fleece, Bristol, UK
Fri 19 May - 24 Kitchen Street, Liverpool, UK
Sat 20 May - O2 Academy 2, Sheffield, UK
Tue 23 May - New Morning, Paris, FRANCE
Wed 24 May - Heaven, London, UK
Thu 25 May - Like A Jazz Machine, Luxembourg, LUXEMBOURG
All dates here.
thecometiscoming.co.uk | Twitter | Facebook | Instagram | theleaflabel.com/cometcoming
Bandcamp | Spotify | Apple Music
---
The Comet Is Coming - Start Running
Published 14 April, 2017 by DM
The Comet Is Coming. Start Running. Save yourselves!
Following the Prophecy and Channel The Spirits, Death To The Planet is the next chapter. Four brand new tracks from prophets of doom Betamax Killer, Danalogue The Conqueror and King Shabaka. 700 "Comet Fire" orange vinyl copies for the universe. The only way to ensure you can get your hands on this historical artefact is to visit your local record shop on April 22nd 2017CE. It shall forever be known as Record Store Day 2017.
Total planetary destruction is surprisingly beautiful. See it for yourself in the video for EP opener 'Start Running'.
Premiered on Nowness.
thecometiscoming.co.uk | Twitter | Facebook | Instagram | theleaflabel.com/cometcoming
---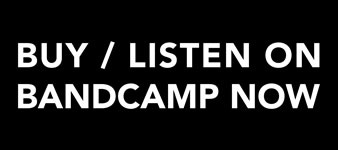 LATEST NEWS
LATEST RELEASES
ARCHIVED NEWS
2017 May
2017 April
2017 March
2016 November
2016 October
2016 September
2016 August
2016 July
2016 June
2016 May
2016 April
2016 March
2016 February
2016 January
2015 December
2015 November
2015 October
2015 September
2015 August
2015 July
2015 June
2015 March
2015 February
2015 January
2014 December
2014 October
2014 September
2014 August
2014 July
2014 June
2014 May
2014 April
2014 March
2014 February
2014 January
2013 December
2013 November
2013 October
2013 September
2013 August
2013 July
2013 June
2013 May
2013 April
2013 March
2013 February
2013 January
2012 December
2012 November
2012 October
2012 September
2012 August
2012 July
2012 June
2012 May
2012 April
2012 March
2012 February
2012 January
2011 December
2011 November
2011 October
2011 September
2011 August
2011 June
2011 May
2011 April
2011 March
2011 February
2010 December
2010 November
2010 October
2010 September
2010 August
2010 July
2010 June
2010 May
2010 April
2010 March
2010 February
2010 January
2009 December
2009 November
2009 October
2009 September
2009 August
2009 July
2009 June
2009 May
2009 April
2009 March
2009 February
2009 January
2008 December
2008 November
2008 October
RSS
Subscribe to News as an RSS Feed.