Colleen Reissues
Published 22 August, 2017 by DM
Following the popularity of the Colleen coloured vinyl reissues for Record Store Day 2017, we're reissuing them on black vinyl in even more limited numbers! Maybe you missed out, or maybe you like black vinyl. Either way, you can sleep well now. Released October 6th you can pre-order them now.
Maybe you like cassettes or drive a classic car. Good news for you too, because Beacon Sound are reissuing The Golden Morning Breaks, Les Ondes Silencieuses and Colleen Et Les Boîtes À Musique on tape. Pre-order here.
Colleen has a new album on the horizon too. You can pre-order A Flame My Love, A Frequency on her Bandcamp while picking up all those other goodies.
colleenplays.org | Facebook | theleaflabel.com/colleen
Bandcamp | Leaf Shop | Spotify | Apple Music
---
Matthew Bourne - Isotach album out now
Published 18 August, 2017 by DM
Matthew Bourne's Isotach is released today. It marks a return to his first love, the piano. There is a meteorological theme to the album, with the recordings taking place at Bourne's rural Yorkshire home during what he describes as "extreme weather". If you listen carefully you can hear the wind and rain picked up on the microphones, the sparse instrumentation providing the calm in the eye of the storm. Get an insight into the process courtesy of this Fractured Air interview and watch a live rendition of 'Candela (for Sascha Heeney)' below.
Isotach is available to buy on LP+CD/CD/download on Bandcamp or the Leaf shop. The audiophile vinyl edition is half-speed mastered for your listening pleasure.
You'll find it in all the usual ones and zeroes outlets.
matthewbourne.com | Twitter | Facebook | Live Dates | theleaflabel.com/matthewbourne
Bandcamp | Leaf Shop | Spotify | Apple Music
---
Snapped Ankles - Hanging With The Moon
Published 17 August, 2017 by DM
Snapped Ankles have unleashed another log jam ahead of their debut album, Come Play The Trees. Ever wondered what it would be like to befriend a lunar body? Me neither. Still, you can listen to 'Hanging With The Moon' now.
Come Play The Trees is out September 29th and available to pre-order on Bandcamp and the Leaf shop.
snappedankles.com | Twitter | Facebook | Instagram | Live Dates | theleaflabel.com/snappedankles
Bandcamp | Leaf Shop | Spotify | Apple Music
---
The Comet Is Coming - Channel The Spirits (Special Edition)
Published 10 August, 2017 by DM
Our saviours Danalogue The Conqueror, Betamax Killer and King Shabaka bestowed upon us their debut album Channel The Spirits on April 1st 2016CE. From simpler times, this was a prophetic document. A celebration. The beginning of the end.
For those recent converts, here is Channel The Spirits (Special Edition). Here is the universe in a microcosm; the life-force distilled down to its raw essence: sex and dancing. Here is a package that includes the debut Prophecy EP from 2015CE. Here are three previously unheard tracks: the fabled Ancient Tapes. On two compact discs. Perfect sound forever.
Watch recently discovered Comet footage from Like a Jazz Machine, Luxembourg below. Protective eye-wear is recommended.
Channel The Spirits (Special Edition) will be released August 25th 2017CE. Pre-order on Bandcamp or the Leaf shop.
thecometiscoming.co.uk | Twitter | Facebook | Instagram | Live Dates | theleaflabel.com/cometcoming
Bandcamp | Leaf Shop | Spotify | Apple Music
---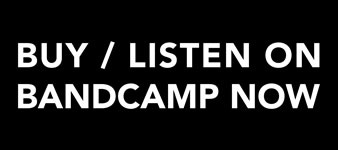 LATEST NEWS
LATEST RELEASES
ARCHIVED NEWS
2017 August
2017 July
2017 June
2017 May
2017 April
2017 March
2016 November
2016 October
2016 September
2016 August
2016 July
2016 June
2016 May
2016 April
2016 March
2016 February
2016 January
2015 December
2015 November
2015 October
2015 September
2015 August
2015 July
2015 June
2015 March
2015 February
2015 January
2014 December
2014 October
2014 September
2014 August
2014 July
2014 June
2014 May
2014 April
2014 March
2014 February
2014 January
2013 December
2013 November
2013 October
2013 September
2013 August
2013 July
2013 June
2013 May
2013 April
2013 March
2013 February
2013 January
2012 December
2012 November
2012 October
2012 September
2012 August
2012 July
2012 June
2012 May
2012 April
2012 March
2012 February
2012 January
2011 December
2011 November
2011 October
2011 September
2011 August
2011 June
2011 May
2011 April
2011 March
2011 February
2010 December
2010 November
2010 October
2010 September
2010 August
2010 July
2010 June
2010 May
2010 April
2010 March
2010 February
2010 January
2009 December
2009 November
2009 October
2009 September
2009 August
2009 July
2009 June
2009 May
2009 April
2009 March
2009 February
2009 January
2008 December
2008 November
2008 October
RSS
Subscribe to News as an RSS Feed.