Keeley Forsyth - Photograph EP out now
Published 20 November, 2020 by DM
Keeley Forsyth's Photograph EP is out now. It follows her celebrated debut album Debris, which is starting to find its way into the end of year lists, including the prestigious Rough Trade top 100 and Uncut's albums of year. Photograph suggests a broadening of Forsyth's musical horizons, with all paths open for where she takes her exquisite avant-pop next.
Listen to Photograph on your digital music platform of choice. Unfortunately there has been a slight delay in production of the limited edition black vinyl 12". We expect to be shipping Bandcamp pre-orders early next week, with it hitting shops slightly later. In the meantime, the video for the title track is well worth revisiting. A stark metaphor for vinyl production in 2020 perhaps?
keeleyforsyth.com | Twitter | Facebook | Live Dates | theleaflabel.com/keeleyforsyth
Bandcamp | Spotify | Apple Music
---
Domenique Dumont - People On Sunday out now
Published 13 November, 2020 by DM
Domenique Dumont's
exquisite
People On Sunday
album is out now – a contemporary soundtrack to the key work of interwar German cinema of the same name. Like Domenique Dumont's earlier albums, the celebrated
Comme Ça
(2015) and
Miniatures De Auto Rhythm
(2018 - both for the Antinote label),
People On Sunday
evokes a more innocent, carefree time conjured by wistful electronics full of warmth and melody.
Uncut
has declared it his "most confident statement yet", while
Pitchfork
say "the joy that
People On Sunday
radiates is self-evident, even when untethered from the film that inspired it."
As 2020 keeps doing its thing, we encourage you to shut the world out for forty-minutes and hit play on this one.
People On Sunday is out on all your favourite digital services and the CD is in shops now. Unfortunately there is a small delay on the vinyl editions. These will be shipping from Bandcamp in around a week and in shops later this month. If you pre-ordered via Bandcamp, you can download high quality audio files now.
Get your orders in for the super limited silver vinyl edition which is only available via Bleep and Bandcamp.
domeniquedumont.com | Twitter | theleaflabel.com/domeniquedumont
Bandcamp | Spotify | Apple Music
---
Keeley Forsyth - 'Glass'
Published 11 November, 2020 by DM
Listen to 'Glass', the second track taken from Keeley Forsyth's Photograph EP. Written and recorded during lockdown in collaboration with Trestle Records' Ross Downes, it finds Forsyth looking to the horizon, searching for something beyond her four walls - a mantra for those coming to terms with a daily pattern without release.
"I was contemplating my own repetitive movements," Forsyth explains. "Trying to break free from numbing routine, and using music as an escape. I needed to find a way to continue moving forwards."
Photograph is released November 20th, and is available to pre-order now on limited edition black vinyl 12".
keeleyforsyth.com | Twitter | Facebook | Live Dates | theleaflabel.com/keeleyforsyth
Bandcamp | Spotify | Apple Music
---
Snapped Ankles - Snappoween 2021 at The Roundhouse
Published 30 October, 2020 by DM
Snapped Ankles will play their biggest show yet, at the Roundhouse in Camden for Halloween 2021. It follows two sold out 'Vorticity of Sound' shows at Village Underground in 2019, which saw the woodwose conduct a swirling, live, audio visual, surround sound, high-wire act with a crack team of Satellite Ankles. The Snaps are playing their cards close their hairy chests, but expect the iconic Roundhouse to be transformed into a haunted forest of sound and light. They've also been hinting at new music on the way…
You have a whole year to prepare your ecologically catastrophic costumes.
Tickets will go on general sale on November 6th, with a pre-sale via the band's mailing list. Sign up here, and await further instruction.
November 6th will also see the digital release of live album 21 Metres To Hebden Bridge, and the remaining Record Store Day LPs will be available on Bandcamp. It happens to conveniently coincide with another Bandcamp Friday. Remember, remember the 6th of November, live album, tickets and whatnot.
snappedankles.com | Twitter | Facebook | Instagram | Live Dates | theleaflabel.com/snappedankles
Bandcamp | Spotify | Apple Music
---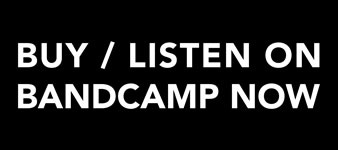 LATEST NEWS
LATEST RELEASES
ARCHIVED NEWS
2020 November
2020 October
2020 September
2020 August
2020 July
2020 June
2020 May
2020 April
2020 March
2020 February
2020 January
2019 December
2019 November
2019 October
2019 September
2019 August
2019 July
2019 June
2019 May
2019 April
2019 March
2019 February
2019 January
2018 December
2018 November
2018 October
2018 September
2018 August
2018 July
2018 June
2018 May
2018 April
2018 March
2018 February
2018 January
2017 December
2017 November
2017 October
2017 September
2017 August
2017 July
2017 June
2017 May
2017 April
2017 March
2016 November
2016 October
2016 September
2016 August
2016 July
2016 June
2016 May
2016 April
2016 March
2016 February
2016 January
2015 December
2015 November
2015 October
2015 September
2015 August
2015 July
2015 June
2015 March
2015 February
2015 January
2014 December
2014 October
2014 September
2014 August
2014 July
2014 June
2014 May
2014 April
2014 March
2014 February
2014 January
2013 December
2013 November
2013 October
2013 September
2013 August
2013 July
2013 June
2013 May
2013 April
2013 March
2013 February
2013 January
2012 December
2012 November
2012 October
2012 September
2012 August
2012 July
2012 June
2012 May
2012 April
2012 March
2012 February
2012 January
2011 December
2011 November
2011 October
2011 September
2011 August
2011 June
2011 May
2011 April
2011 March
2011 February
2010 December
2010 November
2010 October
2010 September
2010 August
2010 July
2010 June
2010 May
2010 April
2010 March
2010 February
2010 January
2009 December
2009 November
2009 October
2009 September
2009 August
2009 July
2009 June
2009 May
2009 April
2009 March
2009 February
2009 January
2008 December
2008 November
2008 October
RSS
Subscribe to News as an RSS Feed.