Szun Waves Live from Space
Published 08 November, 2018 by DM
Szun Waves have released a free live EP ahead of their tour, which commences in Glasgow in a couple of weeks' time. Recorded at their New Hymn To Freedom album launch show at Space Gallery in Hackney, it captures the spontaneous free-flowing trio stretching versions of 'Constellation' and 'Temple' into strange and beautiful new forms.
Give your eyes a go on the video for 'Constellation (Live from Space)'.
Download Szun Waves Live from Space on Bandcamp now.
Get your tickets in.
szunwaves.com | Twitter | Facebook | Live Dates | theleaflabel.com/szunwaves
Bandcamp | Leaf Shop | Spotify | Apple Music
---
Julia Kent - new album + single
Published 01 November, 2018 by DM
Julia Kent has announced her elegant fifth solo album Temporal with the release of first single 'Imbalance'. It was premiered last night on Mary Anne Hobbs' 6 Music Recommends show, which you can listen back to here.
Following the dissonance and tension of her previous album for Leaf, 2015's Asperities, Temporal is a meditation on the transitory and fragile nature of existence. Plaintive cello lines floating over metronomic rhythms echo the passage of time, and the emotions that can evoke.
Of the track 'Imbalance', Julia says: "I hope it conveys my profound sense of unease with the state of things right now. It seems, at least from my perspective, as though we are completely out of equilibrium with one another as humans, as a society, and with our environment".
Temporal will be released January 25th. It is available to pre-order now on CD, black vinyl LP + CD and limited edition white vinyl LP + CD on the Leaf Shop and Bandcamp. There are a number of T-shirt bundles available on Bandcamp too.
Julia will be joining pianist Poppy Ackroyd on the bill at EartH in London on February 12th.
juliakent.com | Twitter | Facebook | Live Dates | theleaflabel.com/juliakent
Bandcamp | Leaf Shop | Spotify | Apple Music
---
Snapped Ankles - Drink and Glide
Published 26 October, 2018 by DM
Lock up your saplings, Snapped Ankles are BACK!
The woodwose have left the woods. They find themselves in the tree-lined cul-de-sacs of the suburbs that surround the concrete forest of the citadel. Amongst the trees here, are wooden posts with "For Sale" and "To Let" written in bold type. A new forest. Promises, promises.
They glimpse the sportswear-clad inhabitants busying themselves in their quest for physical and mental fitness, only to obliterate their senses at every opportunity. 'Drink and Glide' into this fast-paced living: the once revolutionary 1960s counter-cultural ideals now co-opted into lifestyle classes to enhance one's sense of "betterness".
Stream or download 'Drink and Glide' now in preparation for Snaps II early next year. More news soon.
You'll find those Snaps in support of Beak> in Glasgow, Newcastle and Leeds. That'll be good.
snappedankles.com | Twitter | Facebook | Instagram | Live Dates | theleaflabel.com/snappedankles
Bandcamp | Leaf Shop | Spotify | Apple Music
---
Warmduscher - I Got Friends (Shit Robot Remix)
Published 12 October, 2018 by DM
Another day, another 'I Got Friends' remix. Only don't get used to it, because this is the last one you're getting for a while. Possibly ever. Make the most of it. We're delighted to have long-time DFA associate Shit Robot on remixing duties for this one - an artist we're big fans of at Leaf.
We've bundled your Savage Gary, Petbrick and Shit Robot remixes together into one particularly lively EP on Bandcamp. Have at it.
Warmduscher are about to make new friends as their UK tour starts next week. Make sure you're one of them by buying a ticket now.
warmduscher.co.uk | Twitter | Facebook | Instagram | Live Dates | theleaflabel.com/warmduscher
Bandcamp | Leaf Shop | Spotify | Apple Music
---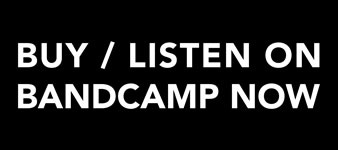 LATEST NEWS
LATEST RELEASES
ARCHIVED NEWS
2018 November
2018 October
2018 September
2018 August
2018 July
2018 June
2018 May
2018 April
2018 March
2018 February
2018 January
2017 December
2017 November
2017 October
2017 September
2017 August
2017 July
2017 June
2017 May
2017 April
2017 March
2016 November
2016 October
2016 September
2016 August
2016 July
2016 June
2016 May
2016 April
2016 March
2016 February
2016 January
2015 December
2015 November
2015 October
2015 September
2015 August
2015 July
2015 June
2015 March
2015 February
2015 January
2014 December
2014 October
2014 September
2014 August
2014 July
2014 June
2014 May
2014 April
2014 March
2014 February
2014 January
2013 December
2013 November
2013 October
2013 September
2013 August
2013 July
2013 June
2013 May
2013 April
2013 March
2013 February
2013 January
2012 December
2012 November
2012 October
2012 September
2012 August
2012 July
2012 June
2012 May
2012 April
2012 March
2012 February
2012 January
2011 December
2011 November
2011 October
2011 September
2011 August
2011 June
2011 May
2011 April
2011 March
2011 February
2010 December
2010 November
2010 October
2010 September
2010 August
2010 July
2010 June
2010 May
2010 April
2010 March
2010 February
2010 January
2009 December
2009 November
2009 October
2009 September
2009 August
2009 July
2009 June
2009 May
2009 April
2009 March
2009 February
2009 January
2008 December
2008 November
2008 October
RSS
Subscribe to News as an RSS Feed.