Matthew Bourne - for Basil Kirchin
Published 26 October, 2017 by DM
Earlier this year Matthew Bourne took his trusty Lintronics Advanced Memorymoog and Roland RE-201 Space Echo to Hull to help pay tribute to the life and music of Basil Kirchin. Sharing the grand Hull City Hall stage with the BBC Concert Orchestra, St. Etienne's Bob Stanley and Pete Wiggs, he was performing as part of a bill curated by Goldfrapp's Will Gregory for the Hull City of Culture program. Bourne performed a specially written piece entitled 'Twenty-Seven Areas of Contention' and also 'Sam' from his moogmemory album. Read what Bourne has to say about the process and listen/download a recording from that evening now. For free. No excuses.
matthewbourne.com | Twitter | Facebook | Live Dates | theleaflabel.com/matthewbourne
---
Snapped Ankles - Moth Club + Radio X session
Published 20 October, 2017 by DM
After taking their Epping rave equipment on tour around the country earlier this month, Snapped Ankles have returned to the forest. Nottingham, Margate, Leeds, Manchester, London and Brighton can start to get back to some sense of normality. But wait! More shows…
The woodwose have just announced a show at the Moth Club in Hackney on January 24th. Get your tickets now.
Before then, they will be taking in the sights of Colchester, Ghent and Liége, and playing the prestigious Trans Musicales Festival in Rennes.
In the meantime keep yourself occupied with their album Come Play The Trees, and this Radio X session from Wednesday.
snappedankles.com | Twitter | Facebook | Instagram | Live Dates | theleaflabel.com/snappedankles
Bandcamp | Leaf Shop | Spotify | Apple Music
---
Snapped Ankles - Come Play The Trees out today
Published 29 September, 2017 by DM
Give thanks to your favourite tree spirit, for Snapped Ankles have borne fruit. Indeed this harvest is not just restricted to their perfectly ripened debut album Come Play The Trees, but also a feast of videos for hungry eyes.
The video for 'Come Play The Trees' takes the form of a forest survival tutorial. The time to take to the wild is very nearly upon us, so do yourself a favour and watch it before you get distracted elsewhere.
Here is the start of a video series entitled Tuning Trees, in which the woodwose ably demonstrate the sound of the trees of the world. You should probably subscribe to their YouTube channel in order to stay informed and entertained.
Come Play The Trees is available on LP+CD/CD/digital on your platform of choice.
The wildmen are on tour. Go and see them.
snappedankles.com | Twitter | Facebook | Instagram | Live Dates | theleaflabel.com/snappedankles
Bandcamp | Leaf Shop | Spotify | Apple Music
---
Matthew Bourne + Nightports live debut
Published 26 September, 2017 by DM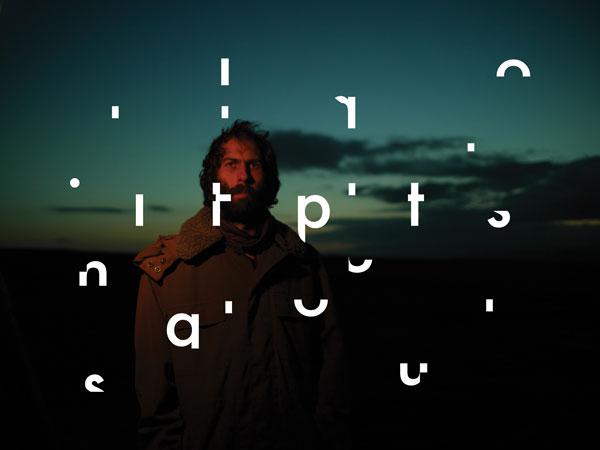 In collaboration with production duo Nightports, Matthew Bourne is to premiere a new project at Middleton Hall in Hull on October 12th as part of the Hull City Of Culture program.
Nightports is based on a simple but unbreakable rule of restriction: only sounds produced by the featured musician can be used. Nothing else. But these sounds can be transformed, distorted, translated, reworked, processed and reprocessed, stretched, cut, ordered and reordered without limitation. The fruits of their meticulous labour with Bourne will be released as an album by The Leaf Label early next year, with further collaborations to follow.
To recreate their studio work, the live show will feature three pianos and live manipulations. This will be your first chance to hear it anywhere. Get your tickets here.
matthewbourne.com | Twitter | Facebook | Live Dates | theleaflabel.com/matthewbourne
nightports.com | Twitter | Facebook
---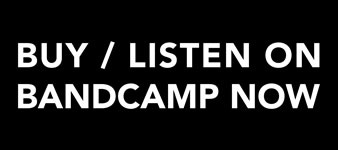 LATEST NEWS
LATEST RELEASES
ARCHIVED NEWS
2017 October
2017 September
2017 August
2017 July
2017 June
2017 May
2017 April
2017 March
2016 November
2016 October
2016 September
2016 August
2016 July
2016 June
2016 May
2016 April
2016 March
2016 February
2016 January
2015 December
2015 November
2015 October
2015 September
2015 August
2015 July
2015 June
2015 March
2015 February
2015 January
2014 December
2014 October
2014 September
2014 August
2014 July
2014 June
2014 May
2014 April
2014 March
2014 February
2014 January
2013 December
2013 November
2013 October
2013 September
2013 August
2013 July
2013 June
2013 May
2013 April
2013 March
2013 February
2013 January
2012 December
2012 November
2012 October
2012 September
2012 August
2012 July
2012 June
2012 May
2012 April
2012 March
2012 February
2012 January
2011 December
2011 November
2011 October
2011 September
2011 August
2011 June
2011 May
2011 April
2011 March
2011 February
2010 December
2010 November
2010 October
2010 September
2010 August
2010 July
2010 June
2010 May
2010 April
2010 March
2010 February
2010 January
2009 December
2009 November
2009 October
2009 September
2009 August
2009 July
2009 June
2009 May
2009 April
2009 March
2009 February
2009 January
2008 December
2008 November
2008 October
RSS
Subscribe to News as an RSS Feed.