Laurence Pike at the Barbican
Published 13 September, 2019 by DM
Laurence Pike will be gracing the stage of the Barbican on November 2nd as a guest of Portico Quartet. Those of you who have been paying attention will recognise that Jack Wyllie of Portico and Laurence have a Szun Waves-shaped baby with Luke Abbott. Get your tickets now, because it's going to be good.
Pike was a guest on Tom Ravenscroft's BBC 6 Music show last week. Listen back for excellent chat and a guest mix.
If you're not acquainted with Laurence Pike's latest album Holy Spring, you should probably rectify that soon.
laurencepike.net | Facebook | Instagram | Live Dates | theleaflabel.com/laurencepike
Bandcamp | Spotify | Apple Music
---
Sarathy Korwar - Bol (Kutcha Butcha Remix)
Published 29 August, 2019 by DM
Have a listen to the Kutcha Butcha remix of Sarathy Korwar's recent single 'Bol'. Kutcha Butcha is the new solo project by Sebastian Rochford of Polar Bear fame. This rework ekes out a woozy subterranean atmosphere lending Zia Ahmed's words a profound sense of isolation. It's a beautiful thing.
Sarathy takes his brilliant More Arriving album on tour in the UK this autumn. Get your tickets now...
Wed 25 Sep - Moth Club, London, UK
Thu 26 Sep - Band On The Wall, Manchester, UK
Fri 27 Sep - Metronome, Nottingham, UK
Tue 15 Oct - Ancienne Belgique, Brussels, BELGIUM
Thu 17 Oct - The Crescent, York, UK
Fri 18 Oct - Wild Paths Festival, Norfolk, UK
Tue 22 Oct - The Green Door Store, Brighton, UK
Wed 23 Oct - Brudenell Social Club, Leeds, UK
Thu 24 Oct - Ramsgate Music Hall, Ramsgate, UK
Tue 19 Nov - Sage, Gateshead, UK
sarathykorwar.com | Twitter | Facebook | Instagram | Live Dates | theleaflabel.com/sarathykorwar
Bandcamp | Spotify | Apple Music
---
Sarathy Korwar - More Arriving out now
Published 26 July, 2019 by DM
Sarathy Korwar's second studio album, More Arriving, is out now. In Sarathy's words this is "a modern brown record". This is not necessarily a record of unity; it's an honest reflection of Korwar's experience of being an Indian in an increasingly divided Britain. Incorporating rappers from Mumbai and New Delhi with spoken word and his own Indian classical and jazz instrumentation, this is a record born of confrontation; one for our confrontational times.
It all began with the title: "More Arriving comes from the scaremongering around Brexit," Korwar says. "It's a tongue-in-cheek play on the fact that there are more people coming and you'll have to deal with it!" The fact it lands two days after Boris finds himself in Number 10, and a week after Trump told four congresswomen to "go back" home would be impressive if it weren't so depressing.
One thing is clear, it is a record that becomes more pertinent by the day. It taps into an anger, fear and frustration, while also celebrating South Asian culture and challenging stereotypes. We're proud to be a part of this album. It deserves to be heard far and wide. But don't just take our word for it…
"Rare talent… his rhythmically intense, entrancing vision adds a whole new spin to the Indo-jazz continuum"
★★★★★ MOJO
"Absolutely of the moment: a psychedelic, electronic, jazzy odyssey that deals with issues of racial identity. It's fabulous"
★★★★ The Guardian
"One of the defining albums of 2019. Sarathy's new album is the most exciting thing I've heard all year – a wild synergy of influences ranging from qawwali music to modern jazz to Mumbai hip-hop and Indian classical. But it's also a record about what's happening in the UK right now"
Pete Paphides - Needle Mythology podcast
"Superb... An adrenalised, percussion-led, consciousness-raising thrill ride"
Electronic Sound
"It's a thrilling mix of Indian instrumentation and jazz, featuring several Asian MCs and poets who address themes such as lazy stereotyping and the need to change the East-West narrative. It's a timely soundtrack to these divisive times"
Songlines
"Korwar takes in the political and radical history of jazz as a voice of the disenfranchised, and Korwar applies it to the Indian diaspora experience in contemporary Britain"
The Vinyl Factory
We recommend having a read of this excellent interview feature in today's Guardian.
More Arriving is available on black vinyl, limited edition transparent red vinyl and clear vinyl exclusively from Rough Trade as well as CD and digital. Find them all on this handy link.
sarathykorwar.com | Twitter | Facebook | Instagram | Live Dates | theleaflabel.com/sarathykorwar
Bandcamp | Spotify | Apple Music
---
Warmduscher - new album, single & video
Published 24 July, 2019 by DM
Warmduscher return.
Heavy metals. Disco Peanuts. CCTV in the break room.
A little something to get you through the week. There's enough to go around. New album Tainted Lunch will be served on November 1st.
If you made your way out of Whale City with your faculties intact, this one's for you. Clams Baker, Lightnin' Jack Everett, Mr Salt Fingers Lovecraft and The Witherer have been joined by Quicksand on cutting board and cheese wire and commis chef Cheeks on vibes. They've been cooking. Michelin stars. The finest ingredients money can buy: Kool Keith and Iggy Pop. Funk, punk, hip-hop and lounge rock. Love is real.
Have a go on new single 'Midnight Dipper'. Have a go on the blacker than black video by Niall Trask. If you can't stand the heat, get out of the kitchen.
You'll find all tour dates on our live page.
Tainted Lunch will be released on CD, black vinyl, limited edition red vinyl with poster, and as a pink vinyl Dinked Edition with poster and exclusive glow-in-the-dark 7" single with two unreleased tracks. Pre-order/pre-save now.
warmduscher.co.uk | Twitter | Facebook | Instagram | Live Dates | theleaflabel.com/warmduscher
Bandcamp | Spotify | Apple Music
---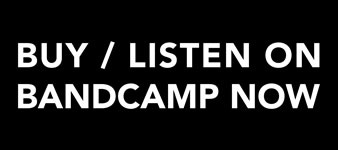 LATEST NEWS
LATEST RELEASES
ARCHIVED NEWS
2019 September
2019 August
2019 July
2019 June
2019 May
2019 April
2019 March
2019 February
2019 January
2018 December
2018 November
2018 October
2018 September
2018 August
2018 July
2018 June
2018 May
2018 April
2018 March
2018 February
2018 January
2017 December
2017 November
2017 October
2017 September
2017 August
2017 July
2017 June
2017 May
2017 April
2017 March
2016 November
2016 October
2016 September
2016 August
2016 July
2016 June
2016 May
2016 April
2016 March
2016 February
2016 January
2015 December
2015 November
2015 October
2015 September
2015 August
2015 July
2015 June
2015 March
2015 February
2015 January
2014 December
2014 October
2014 September
2014 August
2014 July
2014 June
2014 May
2014 April
2014 March
2014 February
2014 January
2013 December
2013 November
2013 October
2013 September
2013 August
2013 July
2013 June
2013 May
2013 April
2013 March
2013 February
2013 January
2012 December
2012 November
2012 October
2012 September
2012 August
2012 July
2012 June
2012 May
2012 April
2012 March
2012 February
2012 January
2011 December
2011 November
2011 October
2011 September
2011 August
2011 June
2011 May
2011 April
2011 March
2011 February
2010 December
2010 November
2010 October
2010 September
2010 August
2010 July
2010 June
2010 May
2010 April
2010 March
2010 February
2010 January
2009 December
2009 November
2009 October
2009 September
2009 August
2009 July
2009 June
2009 May
2009 April
2009 March
2009 February
2009 January
2008 December
2008 November
2008 October
RSS
Subscribe to News as an RSS Feed.