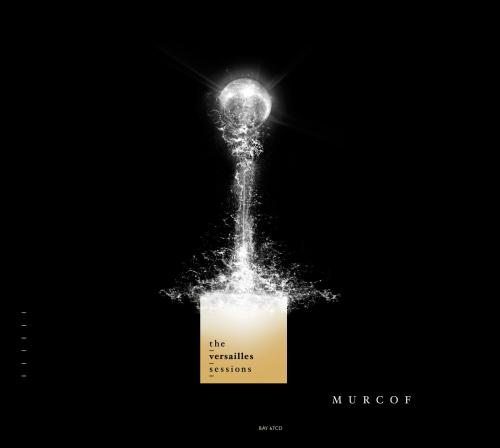 The Versailles Sessions
by
Murcof
Formats:
CD (BAY 67CD) Limited Edition Double Vinyl LP (BAY 67V) Digital (BAY 67E)
Release Date:
1 December 2008
In the summer of 2007, Fernando Corona completed a site-specific commission for Les Grandes Eaux Nocturnes, an annual festival of sound, light and water at Château de Versailles in France. A suite of music was composed specifically for the grand evening fountain display in the Jardin du Roi. The Versailles Sessions is an aural document of the event.
The six compositions prepared for the project derive entirely from recordings of 17th century baroque instruments (including harpsichord, viola da gamba, flute and violin) and a mezzo soprano. GetSound, who commissioned the project, hired musicians specialized in baroque music in Paris.
"We recorded pieces by Lully, Couperin and others," says Corona of the sessions. "They were played traditionally, but we also experimented quite a bit with the music and instruments. It was a great learning experience - the musicians were amazing - very open minded and willing to have fun."
The recording process may appear to be a departure for an artist known primarily as an electronic musician, but in fact it's a continuation of techniques Corona has perfected over a number of years.
"It's more or less done in the same fashion as my previous work: processing of previously recorded acoustic material. The only difference is the actual source material being so specific to 17th century baroque music and instruments. And since the recordings are the starting point of the composition process it naturally took me to a different place."
Corona's initial interpretations of the source material didn't quite go according to plan.
"When we did a rehearsal about two weeks before the actual opening, it was pouring with rain so I wasn't able to make the necessary tests. But being there and seeing the space and the installations (big disco balls and video projections on water fountains), I realised I was going in the wrong direction musically.
"The location demanded a different approach: more openness, more time for the sounds to develop and for them to resonate in that big space, so I went back home and during those remaining two weeks I reworked the whole commission into what it is now.
"The recordings I used as source material are very rich and cover a wide range of timbres, so I had lots of options as to how to approach the music making process."
The Versailles Sessions should not be considered as the successor to 2007's monumental Cosmos, rather as a special project while we await Murcof's next album proper.