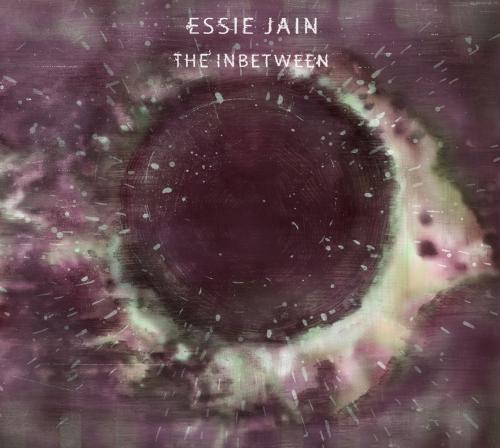 The Inbetween
by
Essie Jain
Formats:
CD (BAY 66CD) Digital (BAY 66E)
Release Date:
17 November 2008
New York-based Londoner Essie Jain returns swiftly with her second album, The Inbetween, the lush and more deeply embellished follow up to her fragile and tender debut, We Made This Ourselves.
"In the course of the year that separated the two records, I had started working with more musicians," says Essie. "So a lot of them became involved in the process of arranging the music. There were a lot of strong characters and talent, so I let them bring their visions into it too."
While the centrepiece of Essie Jain's music continues to be the core duo of herself on piano and guitarist Patrick Glynn, the lively New York scene has offered up a revolving cast of additional players including French horn, clarinet, Rhodes, cello and trumpet plus bass and drums.
After the introspective solitude and tightly wound interior of the first album, these expansive subsequent live shows have shone a new light and breathed warmth into the music. Moving from the internal space of her own apartment, where We Made This Ourselves was recorded, Jain rallied her band for a formal recording session at The Buddy Project in Astoria, New York. Evidently a potent and charged recording atmosphere, with the album completed in just five days, a far wider palette of emotions and range of styles can be found, reflecting Jain's talent for writing both sad and serious as well as much more playful, even mischievous songs. This growing confidence with polished arrangements and fuller instrumentation allows her assured voice to really shine, relying less on the quiet, layered vocals of the debut.
"The inbetween is a point in life where you're sort of stuck," explains Essie. "It's a space where things aren't ready to take their next shape yet - they can't be forced, but you can see the opening into the next chapter and it can't quite be reached. Basically you're in the middle of two worlds - one behind, one in front. But it's very beautiful in a way - magical almost, like some kind of suspension - being able to view the gap of light where you are heading."
The Inbetween is indeed most aptly titled, with the album moving through the sparely lit songs, like yearning piano and cello opener 'Eavesdrop' and its bookend, the lonesome elegy of 'Goodbye', and the unfurling trumpet and textured brushes of languid, mid-afternoon musing 'Stop', to songs with a bold, heightened sense of drama.
'Here We Go' has an almost vampish piano set to a brisk backbeat and soaring brass motif. 'The Rights' conjures up the theatrical, while 'Do It' sees the full band take flight with a dynamic, rock & roll swing. Central to it all, of course, is Essie Jain's expressive, hypnotic voice.
"They are songs which have more fight to them I think," Jain considers, "they are defiant and more direct – less resigned to accepting and struggling with something, and more awake to speaking up about it - the arrangements reflect that - more boisterous and challenging."
The album was first released on home-of-Beirut US label Ba Da Bing in spring 2008, shortly after the Leaf release of We Made This Ourselves. The Leaf edition of the new album includes two newly recorded bonus tracks: 'Not Yours', which has a woozy gait and almost Spanish guitar melancholy, and the sombre hymnal 'I Remember it Just Like This', a tantalizing view of where Essie may be headed next. The album also features completely new artwork by British artist Luke Drozd.
TRACKS
1. Eavesdrop
2. Here We Go
3. I Ask You
4. Please
5. The Rights
6. Stop
7. Do It
8. Weight Off Me
9. You
10. Goodbye
11. Not Yours [bonus track]
12. I Remember It Just Like This [bonus track]
REVIEWS
AU
Pitchfork
Time Out London