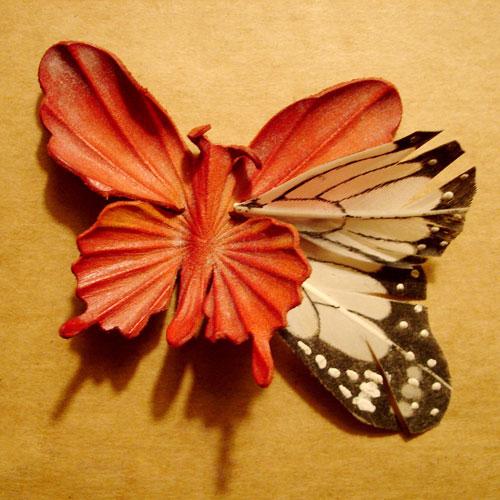 We Made This Ourselves
by
Essie Jain
Formats:
CD (BAY 62CD) Digital (BAY 62E)
Release Date:
31 March 2008
Twenty-nine-year-old British-born Essie Jain makes her recorded debut with the glacial delights of We Made This Ourselves, an album whose quiet, powerful minimalism is undeniable.
Born into a musical family, Essie grew up in London, where her childhood featured classical piano and cello instruction, as well as training in operatic singing. By the time she moved out of her teenage years, Essie had suspended her musical education.
"I had to cut music out my life for bit to hit the re-start button. I think everyone in my family was pretty upset with me at that point, but I always knew music would end up back in my life, and it did.
"In my early twenties, I went through a really complex and difficult year personally – I found it really hard to speak to anyone about the things I was dealing with, and I needed a way to express it. That's where music crept its way back in."
A publishing deal afforded Jain the opportunity to make a fresh start in New York, and slowly she began making her own music.
"I wasn't sure who I was as a musician. I needed a minute to breathe, to figure it out, so I got an 8 track, a guitar, a piano and me, and started recording."
The new setting provided Jain with new experiences and musical environments. Meeting guitarist Patrick Glynn, her future musical foil, shone a light on the path forwards.
"It was one of those things where you find the missing piece of the jigsaw that's been hiding under the sofa," Jain explains. "We just fit. I think he really understood what I was doing, and at the same time had a real character of his own to bring to the music. I heard people talk about that kind of musical chemistry with someone, and I really get what that is on a deep level with Patrick."
The couple would perform low-key shows together around the NY folk circuit as a piano/vocal and guitar duo, and contributed a track, 'Why', to a 2006 Kill Rock Stars compilation, The Sound The Hare Heard. Signing to the NYC label Ba Da Bing (home to Beirut, amongst others), the pair set about recording Essie Jain's debut album We Made This Ourselves, with percussionist Jim White (Dirty Three, Will Oldham, Nina Nastasia) adding a dash of inspiration to later sessions.
Recorded mostly in her apartment, the album is based around Jain's piano and restrained, cool fire vocals with occasional discreet brushstrokes of brass, accordion, strings, guitar or hushed percussion. The record "ended up with an intimacy and a character that I don't think we could have got any other way," Jain considers. "I meant it to be a record for that 'dark hour' – when someone most needs a way to heal or cry, when walls close them in, to have quiet from the things that the world throws at a person. Looking back, there are moments where it can be almost uncomfortable, but that's what I feel those times are about."
The effect is stately chamber-folk, delicate and painfully honest, seemingly detailing a wrought and failing relationship, and a disintegrating emotional self. The escalating tension in the strings amidst Jain's celestial chorus of layered harmonies in 'Sailor' is quite engulfing. Jain's exclamation in 'Talking' - "Shut up, shut up, shut up talking! / You gotta be kidding me" - has never been sung so exquisitely or so mournfully.
On 'Loaded', a plaintive piano picks out Jain's raw storytelling: "You were passed out on uneven ground / I saw you / I saw you / Loaded, you were / Once again / Out of your mind / And on mine". A solemn, gentle guitar on 'Glory' transports Jain's vocal almost like a hymn.
While the album's tone is marked by sombre understatement, avoiding all indulgence, the emotions are barely in check, always brimming close to the surface. The effect is spellbinding.
"On her enchanting debut, NYC-based English transplant Essie Jain makes a compelling argument for the merits of minimalism… Yet the music hardly feels unfinished, thanks to Jain's voice, a richly nuanced instrument that packs far more emotion than your average freak-folk warble. Jain's best trick is establishing a precise melodic line, then bending it with unexpected blue notes; in those instances, the story the music tells is of a woman straining against decorum to express herself honestly. That might be a smaller narrative than Banhart's flower-child revolt, but in Jain's hands it's no less gripping" Time Out New York
"Exquisite…Impressive and affecting" 4/5, Uncut
"Captivating" The New York Times
"all the fragility and warmth of Vashti Bunyan and makes hushed, piano-led chamber folk that strikes a compelling balance between intimacy and reserve" Time Out
"Essie Jain could be the Joni Mitchell of the 21st Century" Venus
"Make sure 'We Made This Ourselves' doesn't wound up ignored. As one of the most beautiful records of the year so far, it deserves much, much more." 4/5, Gigwise
TRACKS
1. Glory
2. Haze
3. Sailor
4. Talking
5. Indefinable
6. Disgrace
7. Give
8. Understood
9. Loaded
10. No Mistake
REVIEWS
All Music Guide
Gigwise
Pitchfork