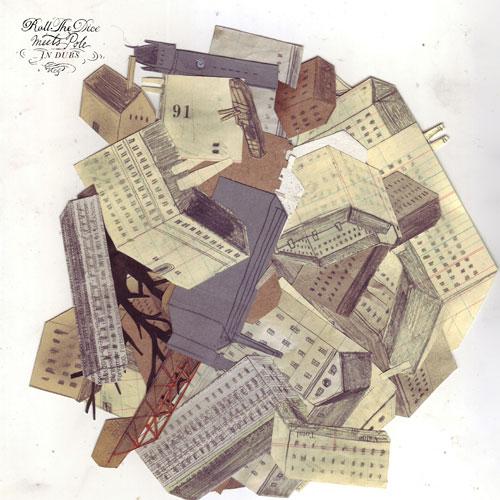 In Dubs
by
Roll The Dice
Formats:
Limited edition 12" silver and black vinyl EP (DOCK 59) Digital (DOCK 59E)
Release Date:
19 November 2012
Roll The Dice meets Pole
Since the release of their second album, In Dust, in August 2011, Stockholm's Roll The Dice have captivated audiences around the world with their shadowy, pure analogue live performances (including ATP, Mutek, Berghain, and with Portishead). When the time came to commission remixes of tracks from the album, RTD knew exactly where they wanted to go.
Stefan Betke first came into contact with Roll The Dice's Peder Mannerfelt and Malcolm Pardon when they asked him to master their Live In Gothenburg EP in 2011. Betke, who runs his own scapemastering studio in Berlin, is better known by his artist name, Pole, responsible for some of the most distinctive and influential electronic records of the last 15 years, from the sparse, ghostly dub sounds of his early albums (1, 2 and 3 from the late '90s) to the more recent Waldgeschichten ("Forest Stories") EPs, which make a logical connection to the world of dubstep, a genre Pole strongly influenced with his earlier work.
Betke is currently producing some of the best work of his career, and Pardon and Mannerfelt were delighted when he agreed to rework three tracks from In Dust for this soundclash EP, entitled In Dubs. Originally titled 'Calling All Workers', 'Idle Hands' and 'The Skull Is Built Into The Tool', these are dramatic and harmonious rerubs worthy of the adopted dub reggae nomenclature. Pole's work exhibits a similar warmth and analogue physicality as that of Roll The Dice, so it's a marriage made in heaven.
TRACKS
1. Calling Dub Workers
2. Echo Hands
3. The Skull Is Built Into The Version
OTHER
Pole
FACT stream