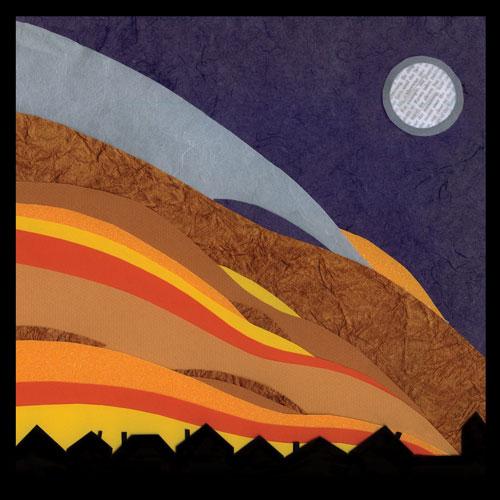 Dancing
by
Nancy Elizabeth
Formats:
CD (BAY 84CD) Limited Edition Vinyl LP + CD (BAY 84V) Digital (BAY 84E)
Release Date:
20 May 2013
Nancy Elizabeth's new album, Dancing, has emerged incrementally since the release of its predecessor, Wrought Iron, in 2009. Seeking to repair and retreat after an intense period of travel and personal flux, Nancy created a bower in her tiny Manchester flat, with a piano at the centre, guitars hung on the wall, and her unique palette of instruments within easy reach. Flat broke and stuck at home, and using a computer to help her make music for the first time, she began to develop a new sound in her isolation.
Slowly, surely, she nurtured these twelve handsome songs, playing and recording almost everything herself. Remarkably, the resulting album is her most cohesive and most uplifting yet.
"The great thing about music is that it doesn't cost anything to make," Nancy explains, characteristically matter-of-fact. "Although I couldn't afford to get out of town, I had free access to an infinite world of sound and ideas. I'd often try to wangle a ticket to some musical event or other, and come back with more inspiration to throw into the mix. Making the record amongst the nitty gritty of life was a joyful experience for me, and the music, lyrics and artwork of Dancing are a document of that"
It's her lightness of touch as a musician, songwriter, producer and performer that sets Nancy apart. While the adventurous sounds she has conjured conspire to create a mesmeric physical effect, the emotional purity of the lyrics is just as powerful. Free of creative limitations, Nancy Elizabeth's heart just pours out.
"To create a painting, you need a blank canvas to start on. To make a piece of music, you need some quiet. Being with people is never quiet, there's always a "do you want a cup of tea" or "that's a nice sweater" or some other noise, which metaphorically, splatters ink all over the canvas and prevents me from starting. That's why I like solitude for writing. I love people. But external influences, and having to engage with other humans, does somewhat hinder my ability to create. Making music is my defence against aural clutter."
Headphones on, her balletic voice at the ready, the songs began to tumble out, with Nancy often working long into the night. Listening to Dancing, the sense of total immersion is tangible, as you fall headlong down a rabbit hole where gloriously detailed rhythmic patterns entwine with vocal symphonies. "I didn't mean to make an album, but I did," she says. "I was just writing and enjoying life."
After two and a half years working in seclusion, Nancy handed the precious sound files to her long-time collaborator Peter Philipson, who untangled the haphazard creation and carefully stitched the album together.
First single 'The Last Battle' heralds the album, a magnificent introduction to its trove of pure musical delights. A soaring, celestial-soprano array, the song recalls Ennio Morricone and Arthur Lee, enveloping you in its skillfully constructed soundworld.
While piano is the key instrument underpinning the album, Nancy's heady vocal melodies and fractal-deep choral eddies and are at the heart of Dancing. Indeed, the song 'Heart' almost feels like flying through stratospheric layers of singing parts, exhilarated by the sheer joy of it all. On 'Shimmering Song' the aerial voices, combined with trilling bells and piano, seem to levitate the senses.
"I hear the lines I want in my mind and my voice is the first thing that comes to hand," Nancy explains. "I lay down arrangements with my voice, and it seems to work so often I just leave it. I seem to be able to make a vast array of noises with my voice - mimicking synths, brass, strings. If you hear a noise on the album and you can't figure out what it is, it's probably my voice!"
Nancy plans to tour extensively this year, performing with a new band to bring these home recordings to life. As she puts it, "I'm excited to be bringing people with me!"
You can read more of Nancy's thoughts about the album here.
TRACKS
1. The Last Battle
2. Heart
3. Indelible Day
4. Mexico
5. Simon Says Dance
6. Death In A Sunny Room
7. Debt
8. Shimmering Song
9. All Mouth
10. Raven City
11. Desire
12. Early Sleep
REVIEWS
Music OMH (incl. album stream)
Time Out
OTHER
Bandcamp