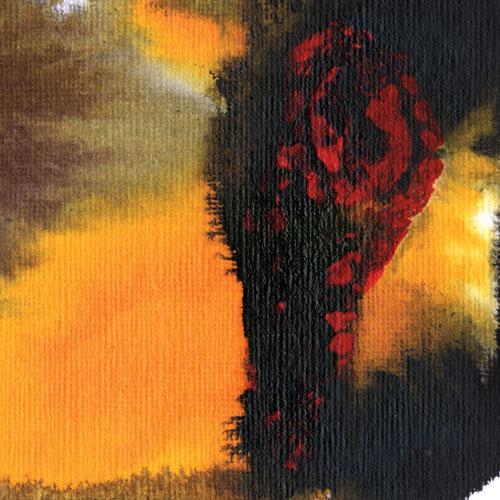 Same As You
by
Polar Bear
Formats:
CD (BAY 98CD) Limited edition double vinyl LP + CD (BAY 98V) Digital (BAY 98E)
Release Date:
30 March 2015
Polar Bear
have barely drawn breath before unveiling
Same As You
, the follow-up to 2014's Mercury Prize shortlisted
In Each And Every One.
Given its short gestation, it is striking how far removed the new album is from its immediate predecessor. There is a startling freshness in the songs, both thematically and sonically. After the dark complexity of recent output,
Same As You
is presented in sharp focus, as inclusive and accessible as the title suggests, while still maintaining the playful experimentation on which the band has made its name.
Driven by a renewed vitality, bandleader Sebastian Rochford has made several bold artistic moves with this new music. Originally conceived as a single longform piece, the tempo remains constant but does not prevent the band from producing swells of raw, joyous, often life-enhancing energy within these self-imposed limits. The vocal performances and the heartfelt, spiritual lyrics of Same As You are an inspired addition to the rich instrumental line-up: Pete Wareham and Mark Lockheart (tenor sax), Tom Herbert (double bass) and Leafcutter John (guitar, electronics), with Shabaka Hutchings (Sons Of Kemet, Melt Yourself Down) making a guest appearance.
The album opens with an uplifting spoken word passage which introduces the rich emotional and conceptual landscape of the album. It's delivered with absolute conviction and compelling charisma by Asar Mikael, owner of Jamaican cultural institution The Light Shop. Established in Tottenham, north London (Rochford's home for many years), the store acts as an informal meeting place for enlightened minds. "He and the people I've met in his shop have been a really positive part of my life," Rochford says. "The album is about love and positivity, so I asked him if he would write something for it."
The album's focal point 'Dont Let The Feeling Go' sees Rochford take on vocal duties alongside Hannah Darling and a choir of friends and collaborators. It is Polar Bear at their most direct: the song's infectious life-affirming mantra stays with you long after the record has ended.
This use of vocals may catch the ear but that should come as no surprise given that Rochford has enjoyed working with singers as diverse as
Beck
,
Spoek Mathambo
,
Paolo Nutini
and
Rokia Traoré
over a 15 year career that has seen the drummer, composer and producer emerge as a pivotal figure in contemporary British music.
Since their 2004 debut Dim Lit, Polar Bear have thought far beyond any genre restrictions, and if the improvisatory aesthetic of jazz is at the core of their sound then the organic integration of dub, hip-hop, rock and ambient music has also been a major part of their identity. There is a pronounced sparseness and space on Same As You. That may be a due to Rochford's continual growth as a musician and person, as well as a response to the six weeks he spent working on the album in the Mojave Desert with Ken Barrientos, whose work with the progressive Los Angeles singer-producer Iman Omari made a huge impression on the drummer. Rochford went on a hunch and made contact with Barrientos online. "I had never met him before so it was really an intuitive thing, especially as what he does is quite different. But it felt right and like I had known him for a long time. We spent a couple days at his studio then headed out to the desert for five days to mix it." Immersion in such a magical environment impacted on the sessions.

The primal interplay of drums and saxophone on 'The First Steps' and the sweeping electronic overture of 'Of Hi Lands' convey a deep sense of engagement with nature and a reflection on humanity. The minimal melodic hooks and percussive undertow of 'Unrelenting Unconditional' reimagine African-Caribbean folk music for the 21st century.
A highlight of Polar Bear's second album, 2005's critically acclaimed Held On The Tips Of Fingers was 'Life That Ends Too Soon', an intense, heartfelt lament. Same As You stands as something of an optimistic rejoinder to that song; a celebration and embrace of love as a great guiding force within a setting of mature musical invention.