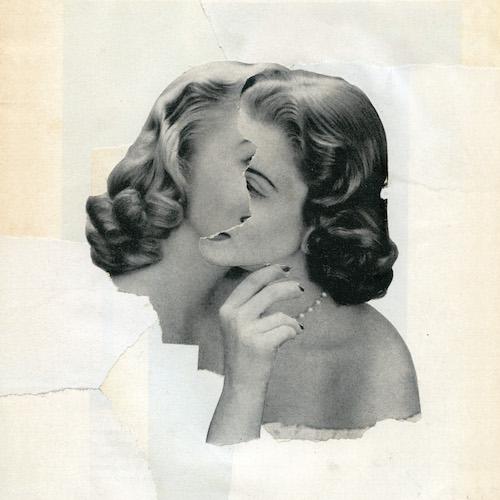 Asperities
by
Julia Kent
Formats:
CD (BAY 92CD) Limited edition vinyl LP + CD (BAY 92V) Digital (BAY 92E)
Release Date:
30 October 2015
asperity (æˈspɛrɪtɪ) noun (plural) -ties
1. roughness or sharpness of temper
2. roughness or harshness of a surface, sound, taste, etc
3. a condition hard to endure; affliction
4. (physics) the elastically compressed region of contact between two surfaces caused by the normal force
"I was thinking about the concept of difficulty. Whether in life or in nature - of conflict, of being troubled. The idea of friction. Also in geology, an asperity is some part of a faultline that doesn't move which can create an earthquake, which is quite an evocative concept."
Asperities
is the fourth solo album by acclaimed Canadian cellist
Julia Kent
. As the title suggests, this is a record born of conflict: internal, personal and global. Universal themes. The build of pressure and the threat of violent release. Modern guilt. Modern fears.
Kent draws from a rich well of emotion, the pieces deceptively rendered, each feeling like a miniature dramatic epic in its own right – sculpted and self-contained. Her work on recent film scores is very much in evidence. While cinematic in scope, there is nothing as trite as a Hollywood ending here. There is tension and darkness, the edges cracked and frayed. "A lot of the melodic material is based on semitones," Julia elaborates. "So in the music there is an inherent sense of dissonance; that things are too close for comfort. More generally, it seems like a particularly dark time in the world right now, and I think that definitely had an influence too."
The album was recorded, produced and mixed in its entirety by Julia in her New York studio. This method of working lends the record a sense of isolation that carries a powerful resonance in our modern over-connected world. "I really like the autonomy of working alone," she says. "I feel that I can transmit something emotionally that I might not be able to if there were someone else involved."
Utilising looped cello, electronics and found sounds, Kent creates a world where the technological and the organic merge in perfect symbiosis, the layers of sound peeling back to reveal a beating, bloody human heart at its centre. "I did quite a lot of processing of the cello sound and used different electronic textures," she explains of her technique. "I was trying to get away from the acoustic cello sound and find one that was more textural and more expressive of the material."
Throughout the plaintive strains of opener 'Hellebore', the prowling grace of 'The Leopard', the elegant restraint of 'Heavy Eyes' and the immersive closer 'Tramontana', Kent's cello evokes romance and loss, a yearning for simplicity. This is the soundtrack to the transitory nature of life and the inevitability of death.
Vancouver-born and New York-based, Julia Kent rose to prominence with Rasputina and Antony & The Johnsons. Her extensive résumé includes recent work with Swans, Aidan Baker, Rachel Grimes, Rutger Zuydervelt, Barbara Morgenstern, Library Tapes and Khan of Finland.
Kent has also composed extensively for film, theatre and dance. Her cinematic work includes the documentaries The Boxing Girls of Kabul and Rwanda, L'Impossible Pardon, American feature A Short History of Decay, short films Doppio Urlo, and the award-winning Oasis. Her music also was used in Paolo Sorrentino's 2011 film This Must Be The Place. As a solo artist she has toured extensively in Europe and North America and performed at festivals including Primavera Sound, Reeperbahn, Unsound, and Meltdown.