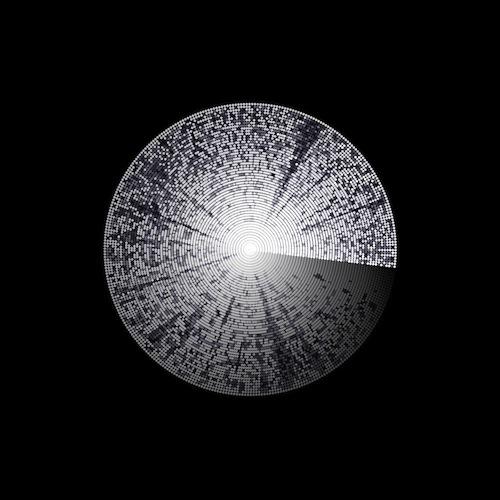 Radioland: Radio-Activity Revisited
by
Matthew Bourne
Formats:
Limited edition hardback book/CD (BAY 102CD) Limited edition gatefold vinyl LP + CD (BAY 102V) Digital (BAY 102E)
Release Date:
4 December 2015
Radioland: Radio-Activity Revisited is available on vinyl, limited to just 1,000 copies for the world in a deluxe gatefold sleeve with a CD included. The CD release is limited to 2,000 copies and is packaged in a hardback 20-page book. Both include liner notes by David Stubbs, author of Future Days: Krautrock and the Building of Modern Germany and photographs and visuals from the project.
"For me, there is a great nostalgia and melancholy about this album," says Franck Vigroux, the composer and sound artist who, along with Perrier Jazz award-winning pianist and composer Matthew Bourne and installation artist Antoine Schmitt, is responsible for the Radioland project. Earlier in 2015, they reimagined Kraftwerk's 1975 masterpiece Radio-Activity live on the 40th anniversary of its release, using a formidable barrage of analogue equipment and live visual imagery. "I first heard the record when I was a kid in the 70s - it provided the jingle for a really famous radio show in France - the track 'Radio-Activity' was a big hit. But only later did I realise that this album was more than that - it's a great pop concept album about this idea of "radio-aktivität" - not just the atomic power but the idea of communication."
Radio-Activity was a hit in France but elsewhere was less immediately well received than its predecessor Autobahn or its successor, 1977's Trans-Europe Express. Perhaps its provocative title, mistakenly thought to celebrate nuclear power, alienated 1970s audiences. It nestles undeservedly in the shadows of Kraftwerk's other towering achievements. The advantage of that is that today it sounds pristine, relatively unfamiliar. Its unearthly sound and signal pulses evoke the historical dawn of electro-pop lighting up the horizon, as an increasingly moribund guitar-dominated era drew to a close, supplanted by something brighter, hoving in like a metal craft from a newly founded European space agency. Listening to it 40 years on, it's as if the future is once again yet to arrive.
"It's so slick, that level of cleanliness," says Bourne of the Kraftwerk original. "These days, we have better, cleaner ways of capturing electronic sound but considering they recorded it to tape, it was incredibly clean - the lack of hiss, the silence, is astonishing."
Schmitt, responsible for the visuals, recalls, "All this music from Germany was my introduction to electronic music. Before that I had been a hard rock fan. I listened to Tangerine Dream, Can - in many ways, this is a tribute to that era."
Bourne pays his own tribute to Schmitt and the non-musical but key role he plays in Radioland. "His visuals are integral to the performance," he says. At first glance, this graphic bombardment reminds of the multi-media experience of Kraftwerk's own recent shows, but Schmitt's visuals are abstract, clean and modernistic, very much a product of our own, technologically high speed era.
Vigroux and Bourne briefly considered faithfully replicating the original Radio-Activity, whose structural perfection feels hard to improve upon, before almost instantly dismissing the idea. Says Matt, "One problem is the instrumentation Kraftwerk used, things like the Vako Orchestron, of which there are only 75 in the world costing ten grand each, or vocoders which nowadays would cost £12,000."
"I thought, no, we don't want to do it like this," adds Vigroux. "Why do this? So in the end, we kept the melodies, we kept the main element but then treated it in more of a jazz way."
Jazz is apt. In the end, there are parallels between the way Radioland uses Kraftwerk's original as a jumping off point musically and the journey John Coltrane undertakes on his version of Rodgers & Hammerstein's classic show tune 'My Favourite Things'. "Some of the sounds are associated with the original but a lot aren't," explains Matt. So, while the melodies and rhythms of the original album are briefly referenced, this is not so much a cover version as a discovery version, a launchpad for analogue and digital exploits that is far truer to the spirit of Kraftwerk than mere duplication. After all, it was Kraftwerk who constructed the grid from which myriad adventures in electronic music, from techno to IDM, house to EDM, have proceeded. This album is an homage to their vast influence. "They are the most sampled band in the world alongside James Brown," says Vigroux. "The influence is huge, there is no question. Everywhere, all of the sounds of today."
And so, Radioland weaves its own, highly individual mesh of electronics, including blizzards of analogue, antique futurist percussive patterns, rewired melodies, processed versions of sounds recently discovered in space by NASA, short and longwave radio samples, including snatches of R&B and hip-hop, whose synthetic tones find their ancestry in Kraftwerk, hurricanes of modulated electronics, vocoders ebbing and throbbing; it's like the detritus of 40 light years of electropop all colliding at once. However, Vigroux and Bourne come from a background in improvisation that enables them to master all these forces unleashed, occasionally dropping back into periods of near-silence, Stockhausen-esque moments of eerie free floating, in which all that's audible is the sound of the universe breathing. From this suspension, a voice like an ancient synthpop soothsayer intones the words: "Ferne, Ferne… Radiosterne."
The three men work off each other throughout the performance, each challenging and prompting the others to explore the electric soundworld that lies beyond mere presets. "Franck was constantly urging me to dig lot deeper than I would have done by myself," says Bourne. "As for Antoine, the music would have been very different if he hadn't been there. He didn't make the sounds but we wouldn't have made the sounds we did if he hadn't been in the room."
The result is a meditation on Radio-Activity that does not exceed it but expands on it, draws out its implications, marvels out how far we have travelled in sound since 1975, and how far ahead of our time Kraftwerk were. Radioland is a unique electronic experience; to listen to it is to immerse yourself in a kind of awe.
Radioland: Kraftwerk's Radio-Activity Revisited- 'Radioland' Live from sounduk on Vimeo.
Radioland: Kraftwerk's Radio-Activity Revisited Highlights from sounduk on Vimeo.