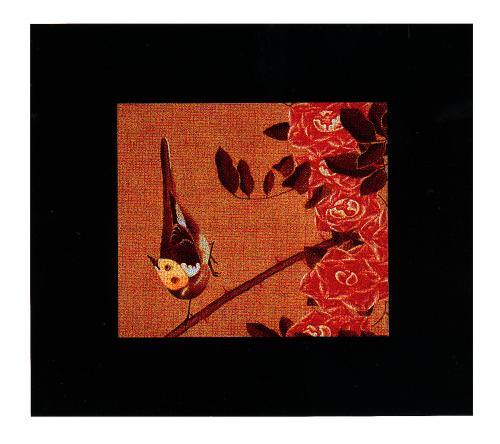 The Boy And The Tree
by
Susumu Yokota
Formats:
CD (BAY 25CD) Limited Edition Double Vinyl LP (1,500 copies) (BAY 25V) Digital (BAY 25E)
Release Date:
16 September 2002
Over the four years that The Leaf Label has been releasing Susumu Yokota's albums, the Japanese producer, DJ and visual artist has amassed a passionate following and won overwhelming critical acclaim. Besides his ambient works, Yokota has also released a steady stream of house albums (most recently on Exceptional in the UK), as well the gorgeous Water's Edge remix EP with Rothko (on Lo Recordings). The Boy And The Tree is the follow-up to last year's bestselling Leaf release, Grinning Cat.
Notable fans include Philip Glass (with whom Yokota performed at Scotland's Triptych Festival earlier this year), and the likes of David Mancuso, Super Furry Animals, Sasha and Radiohead are often heard to ask the question, is there anything this brilliant but unassuming artist can't do?
Each of his albums has a unique mood and sound, and fans will note the way longheld themes are developed alongside new symbolic strands. From the sparce fragility of Magic Thread to the fluid resonance of Sakura, he manages to capture ephemeral, deep emotion with a powerful force. Yokota is intimately in touch with human, and other, spirits, and the spiritual in nature. The Boy And The Tree is no exception. Yokota explains:
The boy of The Boy And The Tree is me, and this is my dream story. There is an island called Yakushima in the south of Japan, which is designated as a world heritage site. It rains a lot there and there are many trees that are two or three thousand years old. It is a very mysterious island. Also, there is an animation film called Mononokehime directed by Hayao Miyazki. The scenario, nature itself, is the living thing and this film has sharp animal sensibilities.' These two things have effected this album very much. 'I also moved to the suburbs of Tokyo two years ago, and live in a place which is closer to the mountains and river. I go to the mountains a few times a week and this atomosphere is reflected in my music. The smell of grass and trees, the air in the woods makes my mind clear. And it gives good effect for making music. Walking among the big trees, I can hear my heartbeat and also the sound of the earth echo.'
Two short films, soundtracked with music from Susumu Yokota's 'The Boy And The Tree', are now online. To view them, follow the links below.
The films were made by Terry Green and Nori-Zso Tolson, partners at twenty2product, a production company in San Francisco.
They say:
'We wanted to make a film w/ yokota-san and wrote to leaf about the possibility of working together. They were very positive about the idea and sent us a pre-release copy of 'the boy and the tree', which happened to correspond perfectly to some locations we'd be filming in china that summer. we made lots of new friends on that trip and felt absolutely charmed by all the specifics of peoples' lives there. yokota-san's music shares this attention to detail so we felt very supported by the beautiful music he had made.
TRACKS
1. The Colour of Pomegranates
2. Live Echo
3. Fairy Link
4. Grass, Tree and Stone
5. Secret Garden
6. Rose Necklace
7. Beans
8. Plateau on Plateau
9. Red Swan
10. Thread Leads to Heaven
11. Future Tiger
12. Blood and Snow
REVIEWS
All Music Guide
Pitchfork
OTHER
Bandcamp