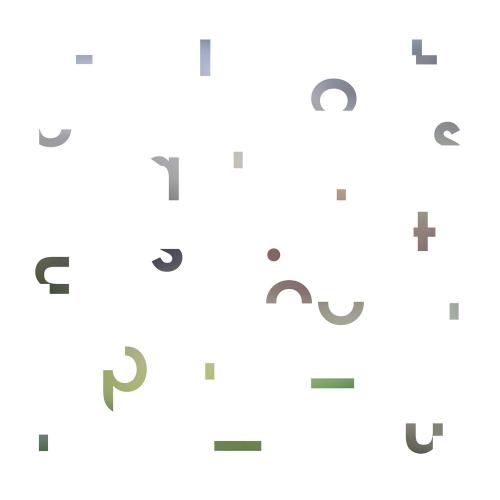 Nightports w Matthew Bourne
by
Nightports
Formats:
CD (BAY 108CD) Limited edition half-speed mastered vinyl LP (BAY 108V) Digital (BAY 108E)
Release Date:
2 March 2018
Nightports is based on a simple but unbreakable rule of restriction: only sounds produced by the featured musician can be used. Nothing else. These sounds can be transformed, distorted, translated, processed and reprocessed, stretched, cut, ordered and reordered without limitation.

Nightports is about amplifying the characteristics of the musician – celebrating what's particular about them, finding sounds that nobody else can make, constructing a complex sonic weave that, however radical the transformations, still bears the watermarks of its origin.
Nightports was established by musician-producers Adam Martin (based in Leeds) and Mark Slater (Hull), and Nightports w/ Matthew Bourne is the first of a series of collaborative albums to be released by The Leaf Label. The recordings coax hitherto unheard sounds from a range of pianos - decrepit dusty uprights holding their own against the attack and precision of a modern concert grand. The lines between the source material and the manipulations are seamless, delivering an unexpected percussive drive and emotional impact.
Material for the album was recorded over three sessions in two locations. First at Matthew Bourne's house near Keighley, West Yorkshire in March 2015. The second and third sessions took place at Besbrode Pianos in Leeds in October 2015 and June 2016.
At Besbrode's, pianos were chosen that had character, a story to tell; beautifully imperfect instruments that behaved in unexpected ways. In the first session, a blue-green aluminium Rippen baby grand from 1959 with a muted, warm sound; a rosewood Clementi pianoforte fronted with deep-red pleated fabric; a 1907 mahogany Bechstein Model E with profound bass; a Broadwood Golden Square piano whose 200th birthday had recently passed; and a Ritmüller grand from 1922 with bright, percussive attacks. For the second session, pianos were selected that brought new sounds and told different tales. Lurking in a corner, an 1874 Collard & Collard upright made of rosewood with silk panels produced (untreated) a snare drum. Contrasting that, a modern jet-black Toyama grand with polyester finish gave an angular, bright and cutting attack. A rosewood Rud. Ibach Sohn from 1910 and an unrestored Steinway Model A from 1898 with a sound weighted by its years – nostalgic, imperfect, encrusted.
Besbrode's is a toy-box of inspiration but proved to be challenging as a place to record. The process of making the album was like shooting a film: small segments captured piece by piece to be sequenced and layered later on. Each piano sounded, felt and smelt different. Each had its own story; things it could do, things it couldn't. Each piano enticed Matthew to play in a certain way; each had its own grain to be captured and celebrated.
Material from Nightports w/ Matthew Bourne was premiered on three pianos with live manipulations at Middleton Hall as part of the Hull City Of Culture programme. The album will be released on CD, digital and limited edition half-speed mastered vinyl (audiophile pressing by Optimal) in an intricate die-cut sleeve, designed by Split, who also put together the Leaf 20 box set.
TRACKS
1. Exit
2. Window
3. White-Shirted
4. This Trip
5. Annie
6. Over
7. Look Me In The Eye
8. Fragile Years
9. Leave
OTHER
Bandcamp