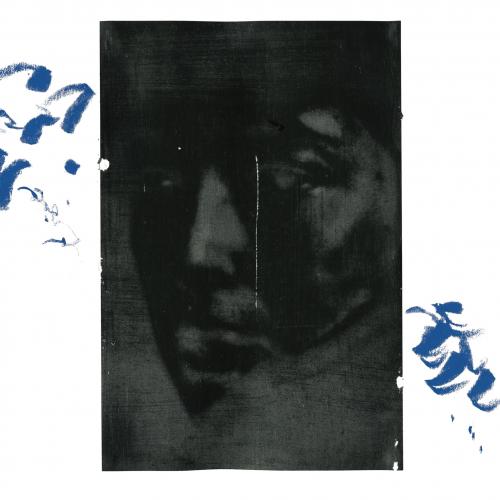 Holy Spring
by
Laurence Pike
Formats:
CD (BAY 114CD), Black Vinyl LP (BAY 114V), Transparent Blue Vinyl (BAY 114VX) Digital (BAY 114E)
Release Date:
17 May 2019
"I hope," says Laurence Pike, "the listener is as excited – and at times confounded – by this music as I am."
It's a feeling that most musicians can relate to, but there's a certain intensity to the way the Australian percussionist, composer and producer expresses it that reveals something very special in the way Holy Spring was created. Multiple threads running through a life of improvisation have recently converged in
Pike's artistic process, leading to working methods where he is endlessly surprised by the sounds he produces. The excitement is imbued throughout; it is written into the fabric of every sound.
Improvisation has always played a role throughout Pike's long and diverse career in music. Whether as part of PVT, Triosk or Szun Waves, or collaborating with Liars, legendary jazz pianist Mike Nock, DD Dumbo or the mighty Bill Callahan, he has long been a responsive musician for whom sensitive listening leads to spontaneous invention. Every motion, from the most minuscule flicker to a primal groove, is an expression of what's happening around him. Which is precisely how he, and the ensembles he's been part of, have been able to navigate so deftly between the poles of the familiar. Pike's work has always skirted around electronica, spiritual jazz, post-rock and many other recognisable sounds, without ever converging on one single style or resorting to obvious fusions.
Now, he is formalising his approach in new ways, making this continual act of creation in the moment as unconscious as possible. "The aim for my solo work," he says, "has been to use technology to expand the sonic potential of the drum kit, without ever limiting the capacity for human expression."
This was crystallised on Distant Early Warning, his 2018 solo album, for which tracks were recorded entirely live, with Pike playing both drums and sampler. This time around, confident in the success of what he calls a "conceptual experiment," he's concentrated that process further, developing and assembling samples ("pieces of a puzzle," as he puts it) in a single month and recording Holy Spring live in one day. Thematically inspired by the pagan fertility myths of Stravinsky's Rite Of Spring, Pike has established a rigorous compositional method that lays the groundwork for spontaneity: he arranges his puzzle pieces carefully, knowing that the music he wanted to hear would emerge, regardless of how they assembled themselves in the moment.
In this regard, Holy Spring is an "article of faith" for Pike. It expresses the sense that "The ritual of performance can transcend the confines of style, structure and concept to connect with something universal."
The name of the album is beautifully ambiguous, evoking a wellspring, but also rebirth. Pike's careful preparation allows him to make sounds as unexpected and exciting as something unearthed when the soil is cut. It sounds constantly, effervescently fresh, just as it should, considering that its creation was a series of surprises to its own creator. And that happens not just with one listen, but with many: each time you hear it, it's as if this music has been created anew. The listener, just like the musician, are privy to what Pike describes as "the music simply playing itself, achieving what I now understand to be, and can only describe as 'freedom'."
TRACKS
1. Mystic Circles
2. Daughter Of Mars
3. Dance Of The Earth
4. Transire
5. Drum Chant
6. Holy Spring
7. The Shock Of Hope
8. Taught By Spirits
9. Rites
OTHER
Bandcamp