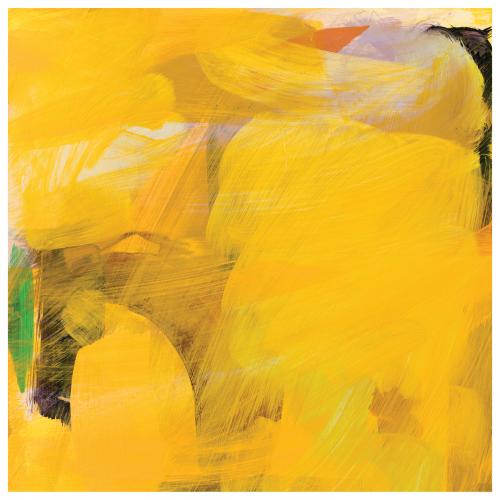 Prophecy
by
Laurence Pike
Formats:
Digital (BAY 123E) CD (BAY 123CD) Limited edition yellow vinyl LP + download (BAY 123VX)
Release Date:
24 July 2020
Laurence Pike continues in a rich creative vein with the release of Prophecy, his third solo album in as many years. Inspired to write and record in response to the devastating wild fires in his native Australia, the percussionist, composer and producer has created a work for our times. Adopting the working formula of 'one take' studio performances for drum kit and sampler; channelling the moment through Pike's singular, organic use of electronics, and intuitively constructed arrangements. There is an instinctive and emotional resonance here, driven by his reaction to the climate emergency.
Laurence Pike on Prophecy:
The music on Prophecy was made during an intense period of climate-related disasters in my home of Australia last summer that seemed to represent the beginning of a strange new way of existing on Earth.
The pieces were developed in the space of four weeks at my home, and then captured in a single day of studio performances. As a result, the music is as much an assemblage of moments from the days leading up to the recording (stepping into my garden to be greeted by a dark pink sun against a brown sky, and ash gently raining on me) as it is a reflection of how I felt in the moment playing them live in the studio.


In the short time since, we've gone from staying inside and wearing face masks because the city was completely surrounded by fire, and the air filled with acrid smoke, to staying indoors to stop the spread of a global pandemic.
Prophecies often foretell of the end of the world, and it wouldn't be unreasonable to say things have felt a little apocalyptic down here for the last several months. Yet, despite decades old studies predicting catastrophic bushfire seasons in Australia, we've been living in an era where science seems be have become an ideological choice for those elected to represent our best interests.
Put simply, I believe recent events are all part of the broader theme of sustainability. In the face of this, it's inevitable to question the very purpose of making music, and how it can contribute to the discourse at a time like this. I'm not a scientist, nor a policy maker. I don't even consider myself to be an activist. I'm a musician. Music has been the prism of my existence as long as I can remember, and I think at its heart music should be a form of storytelling.
It seems to me that humans are inherently dynamic in nature, and that our current culture in many ways has
stalled in its dynamism. We're searching for a narrative to direct us in the face of an uncertain future. For some this means retreating to the past, turning inward, and for others, it means looking forward, opening up. I've come to realise that the pursuit of performing solo over the last few years has been my unconscious response to the feeling of cultural stasis that's pervaded the world as a result.
I often think of something that the great saxophonist/composer Wayne Shorter said: "Play and write music the way you want the world to be". If nothing else, I'd like my music to present the possibility of a way a being; a space that is dynamic in its intent – drawing on the language of the past, yet responsive to the moment, interpreted with tools of the present, and open to the narrative of the future being one that has yet to be told.
Despite the seismic shifts that society is currently experiencing, I sense an exciting opportunity for progress rather than retreat, and as an artist, I can only contribute the best way I know how; to make music in the way I want the world to be.
Watch the video for first single, 'Nero' directed by Clemens Habicht below:
Album cover image 'Goldens' (2018, Acrylic on board) by Gemma Smith

Courtesy of the artist and Sarah Cottier Gallery, Sydney
TRACKS
1. Goldens
2. Death Of Science
3. Nero
4. Heart Of Sky
5. Ember
5. Prophecy
6. New Normal
7. Born Under Saturn
8. Rapture
9. Echoes Of Earth
OTHER
Buy album
Gemma Smith website