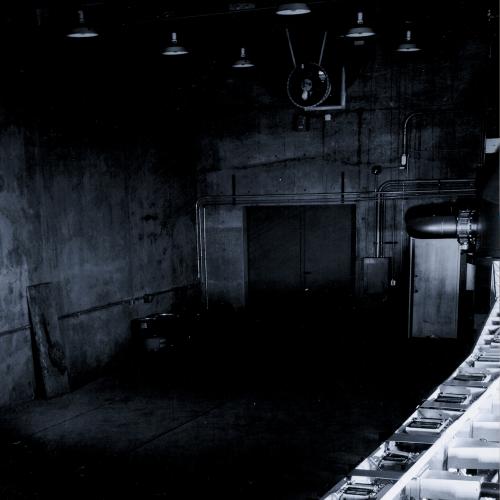 Cosmos (2022 Remaster)
by
Murcof
Formats:
Black vinyl 2LP + DL (BAY 59VRX) Limited edition Lunar Silver vinyl 2LP + DL (BAY 59VRXS) Limited edition Voyager Gold vinyl 2LP + DL (300 copies)
Release Date:
2 December 2022
Murcof's first three albums are to be reissued on vinyl to mark the 20th anniversary of the release of his seminal debut album, Martes. Out of print for many years, these albums have been hugely influential in the worlds of minimal and ambient electronic music in their use of modern classical instrumentation, and are significant landmarks in the history of The Leaf Label. Each of the reissues is presented in a new gatefold sleeve featuring updated artwork, with Remembranza and Cosmos featuring fully remastered audio, and Cosmos including a previously unreleased bonus track.
Third album Cosmos marked a departure in terms of the sheer scale of the music. Cosmos is composed almost entirely of recordings of classical instruments, a process which Corona described at the time as "expanding the possibilities of acoustic instruments through electronics." While the album recording sessions had started in Mexico, this epic ode to the celestial was completed on a basic home set-up.
"I started it in Tijuana and finished it in Barcelona, at our first little flat on the outskirts of the city, in Sant Boi," Corona remembers. "Up on the sixth floor I had an amazing view from my new, tiny, ultra-minimal studio."
The bonus track, 'Cuásar', comes from this period. "It comes from a series of sketches that I was working on right after the album was finished," Corona explains. "This track was the one that felt most complete and also the one closest to Cosmos in style - the album was still quite fresh in my head when I made it I guess."
Corona worked closely with Alex Gámez on the remasters for Remembranza and Cosmos, which were then cut by legendary mastering engineer Stefan Betke in Berlin. "These new masters focus on preserving the dynamics of the music instead of achieving a certain loudness to compete with the rest of the music that's out there," Corona observes. "It gives them a slightly darker tone, taking a bit of that harsh edge of the previous versions while maintaining clarity."
TRACKS
A1 Cuerpo Celeste
A2 Cielo
B1 Cosmos I
B2 Cometa
C1 Cosmos II
C2 Cuásar (previously unreleased)
D1 Oort
REVIEWS
Bandcamp