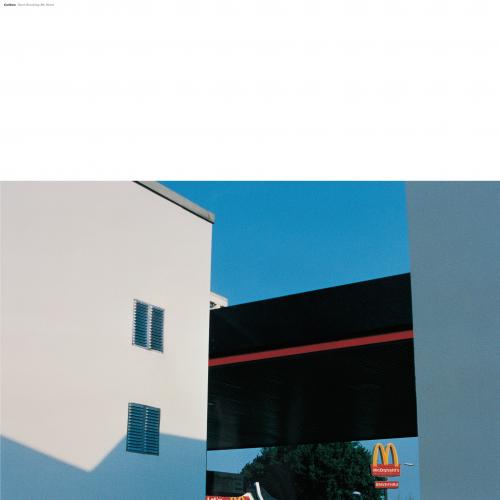 Start Breaking My Heart
by
Caribou
Formats:
CD (BAY 16CD) Limited Edition vinyl LP (2,400 copies) (BAY 16V) Limited Edition 2013 vinyl reissue LP (BAY 16VC) Limited Edition 2021 black vinyl repress (1,000 copies) (BAY 16VC) Digital (BAY 16E)
Release Date:
26 March 2001
PLEASE NOTE: this album was originally released under the name Manitoba, before Dan Snaith was obliged to change his artist name for legal reasons. The original LP and CD of the album were released as Manitoba. The 2013 vinyl reissue is released under the name Caribou. The special edition double CD Caribou edition can be found here and the 20th anniversary vinyl edition can be found here.
When Dan Snaith's debut EP was released in October 2000, no-one - least of all him - expected the overwhelming response the record received. The People Eating Fruit 12" was limited to a thousand copies which sold out almost immediately. An unprepossessing twenty-two year old Toronto resident with classical and jazz piano training, Dan happens to be a masters-qualified pure mathematician in the daylight hours. After dark, he's an electronic music producer. If this sounds terrifying, fear not. The only thing rigorously serious about Dan is his arch sense of humour that owes more to a helpless addiction to silly hip hop records than bamboozling all and sundry with abstract theorems. Although he can do that too, if you like.
His debut album, Start Breaking My Heart, is spliced with arcs of rainbow melody, hopscotch percussion patterns, and playground children laughing. Humanity and nature are strong threads through this album: beauty and mystery are revealed in the mundane and ordinary. It's kind of a distillation of those rare moments when you look around and feel a strange glow of contentment - some friends called over unexpectedly, your room is tidy for once and not strewn with leftover apple cores, banana skins and orange peel. And it was a nice day for record shopping. Things could be worse, but they're not. For that you are truly grateful.
Dan plays guitars and keyboards, preferring to record a melody straight up than sample someone else's, combining these basic elements with computer trickery. It gives the album an electronic/organic feel, warm but with a slightly uptight twitch, like you know he's going to produce some really banging dancefloor track one day. Not today, though.
While there's a lot going on - some extraordinary explosions of rapid fire laser beats, out of which fairy dust nursery rhymes come dancing, Start Breaking My Heart is so beautifully arranged - equal parts grace and dexterity - it manages to both stimulate and soothe at the same time.
Walking and chewing gum. Nifty, eh?
TRACKS
1. Dundas, Ontario
2. People Eating Fruit
3. Mammals vs Reptiles
4. Brandon
5. Children Play Well Together
6. Lemon Yoghourt
7. James' Second Haircut
8. Schedules and Fares
9. Paul's Birthday
10. Happy Ending
REVIEWS
Metacritic
All Music Guide