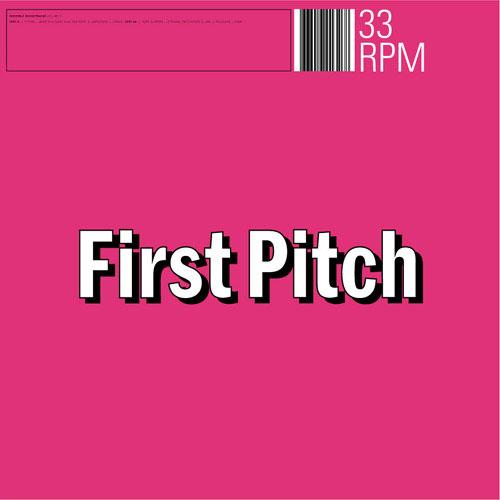 Invisible Soundtracks Volume V
by
Various Artists
Formats:
Limited Edition 12" EP (1500 copies) (REEL 5)
Release Date:
6 November 2000
Following hot on the heels of Invisible Soundtracks: Macro 3 CD comes this new EP (Volume V in the 12" series) containing four brand new tracks. This time out, Leaf have got some people you should really have heard of to contribute: Chris Brann (as P'Tang), Faultline, Sofa Surfers and relative newcomer Gorodisch.
Limited to just 1,500 copies, all tracks are exclusive and specially commissioned for the project: stimulating, evocative pieces across a variety of styles.
P'Tang, aka Chris Brann, aka Wamdue Project, aka P'Taah, has long been established as a master of deep house and techno. Then, out of the blue, Wamdue's King Of My Castle became one of the biggest selling singles of 1999. His album as P'Taah on Ubiquity is a brilliant fusion of jazz, house and electronica. Here he moves further into graceful Latin territory with the wonderfully titled 'Mars Is A Giant Flat For Rent'.
Stephen Cracknell has been steeped in music all his life, and has been a record dealer, run a record label and been a musician (working alongside the enigmatic Grantby). No stranger to soundtracks, he was involved in getting the legendary Wicker Man soundtrack released. This year he bagged a slot as Badly Drawn Boy's bass player and has spent most of the summer touring the world. His only other release as Gorodisch to date was on Leaf's Osmosis compilation, though there are plans for an EP next year. 'Cariad' is an updated version of classic English folk, weaving hurdy gurdy, cello and harp through the indolent beats.
'Home' is Faultline's first release since the massively acclaimed Closer Colder album (September 1999), which has gone on to be Leaf's biggest seller. David Kosten has since signed to Blanco y Negro, and will release his second album in the new year. His music has been used to soundtrack TV ads, notably a Sony TV ad used across Europe this year.
Sofa Surfers' most recent album, Cargo, was a stunning evocation of urban paranoia utilising their unique hard-edged dub style. "Talking about movies for us is another instrument for a better communication within a music production," says the Surfers' Wolfgang Schlögl. "Terms like 'the cruising in Bad Lieutenant' describe a certain sound and atmosphere. Everybody knows what is meant."
TRACKS
A1. P'Tang - Mars Is A Giant Flat For Rent
A2. Cariad - Gorodisch
B1. Sofa Surfers - Strange Encounters I - III
B2. Faultline - Home