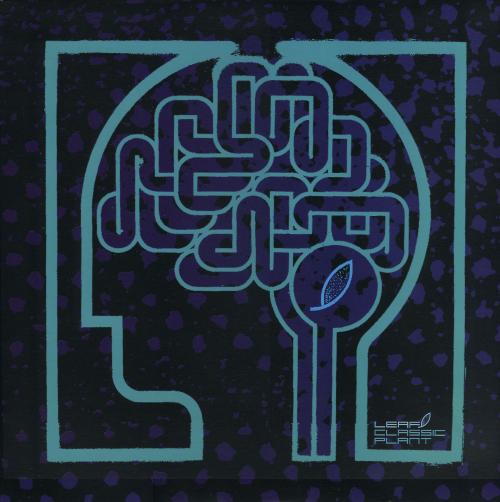 Classic Plant
by
Various Artists
Formats:
CD (BAY 3CD) Limited Edition Double Vinyl LP (1,000 copies) (BAY 3V) Digital (BAY 3E)
Release Date:
8 June 1998
Classic Plant compiles tracks from The Leaf Label's first three years of EP releases (1995-1998), many of which have long since been deleted; most have never been available on CD.
The label has released distinctive, high quality music in distinctive, high quality packaging - Leaf has always prided itself that the records look as good as they sound. The diverse range of artists to date have included The Sons Of Silence, Witchman, and A Small Good Thing, as well as the critically acclaimed Invisible Soundtracks series (the Four Tet and Ronnie & Clyde tracks are taken from IS 12" releases).
This compilation is also being released in North America, under license to Derailed, a first for Leaf. The US compilation, entitled Fallout, has four tracks not included on the UK version.
ARTIST BIOGRAPHIES
BOYMERANG
Graham Sutton should need no introduction as Boymerang now, but Leaf was the first label to commit his then new material to vinyl. At the end of 1994, Sutton had recently parted company with both his band (Bark Psychosis) and his label (Virgin), and his interest in drum & bass was blossoming. Leaf released his first two Boymerang EPs in 1995: 'The Don' is taken from the first EP (DOCK 1) and was the main reason Leaf came into being in the first place; the lush 'Autumnal' which opens the album was released on the Pro-Activ EP (DOCK 2). Neither of these tracks have been available on CD previously.
THE SONS OF SILENCE
Probably Leaf's most successful act to date, the mysterious group of musicians known as The Sons Of Silence have released three EPs and an album on the label to date, as well as the legendary Golden Age Of Men's Music promo, and released a soundclash EP with Ronnie & Clyde in April 1998. Their single, Bobby Dazzler, is used in the soundtrack to the forthcoming film of Irvine Welsh's 'The Acid House'. 'Silence Go Boom!', which was subsequently included on Jon Carter's 'Essential Mix' CD and a Damon Hill video documentary (!), is taken from their debut Suited & Booted EP (DOCK 6, 1996). 'A Grain Of Sand' (possibly their most popular track ever, was originally released as part of the Spring Forward: Fall Back EP (DOCK 7, 1997).
FOUR TET
Four Tet is the sample-based project by Kieran Hebden of Fridge. 'Field' is taken from Invisible Soundtracks Volume III (REEL 3, 1998), and has not been available on CD before.
LUGER
Luger is one Joe Gray, who has released several 12"s on various underground drum&bass labels under assorted nom de plumes (as well as producing some UK hiphop recordings) since the release of the Luger EP on Leaf in 1995 (DOCK 3). It's difficult to believe that this track was recorded so long ago, as it still retains a freshness that much contemporary drum&bass lacks. Previously unavailable on CD.
RICHARD THOMAS
Thomas' debut releases as part of Leaf's 'Invisible Soundtracks' series caused a bit of a stir from the off, and he has gone on to record albums for Jon Tye's Lo Recordings. 'Manicougan 5' is the lead track on the 7" only 8-track EP What My Ears Can See (DOCK 14). Previously unavailable on CD.
WITCHMAN
Since the release of his second EP on Leaf in 1996, Jon Roome has built quite a reputation for himself with his releases on Deviant. The Shape Of Rage EP (DOCK 4), from which '4AM On Point' is taken, has never been available on CD.
A SMALL GOOD THING
Tom Fazzini, Andrew Hulme and Mark Sedgewick work in mysterious ways - the sleeve notes to last year's overlooked masterpiece Block (BAY 2CD) state that it was "recorded in Hull, mixed in London, fucked-up in Glasgow". The three members are located around the UK, and essentially collaborate by post. The group have previously released three albums on cult US label Soleilmoon, this was their first UK release. This version of 'The Horn' is taken from the promo only Cooling System 12" (ASGT 1), and differs slightly from the album version.
TWISTED SCIENCE
The monstrous Freedom Of Noise doublepack (DOCK 5, 1996) launched this particular project by Jon Tye of MLO and Lo Recordings infamy, taking in dub, 200bpm hardcore, breakbeats and fractured ambience. The subsequent album Blown was released by Leaf in conjunction with Lo. This track is taken from the second EP, Cold Fusion, and has not been available on CD before.
RONNIE & CLYDE
John Ross and Rob Fitzpatrick's album for Swim~, In Glorious Black And Blue, brought them the acclaim they have always deserved, they've gone from strength to strength with The Sons Of Silence v Ronnie & Clyde soundclash EP on Leaf. 'Chicken Dinner' is taken from the Invisible Soundtracks Volume II EP (REEL 2), which was released in July 1996 and is previously unavailable on CD.
TRACKS
1. Boymerang - Autumnal
2. The Sons Of Silence - Silence Go Boom!
3. Four Tet - Field
4. Luger - Pass Agent
5. Richard Thomas - Manicougan 5
6. Witchman - 4am On Point
7. A Small Good Thing - The Horn
8. Twisted Science - Cold Fusion
9. Ronnie & Clyde - Chicken Dinner
10. The Sons Of Silence - A Grain Of Sand
11. Boymerang - The Don