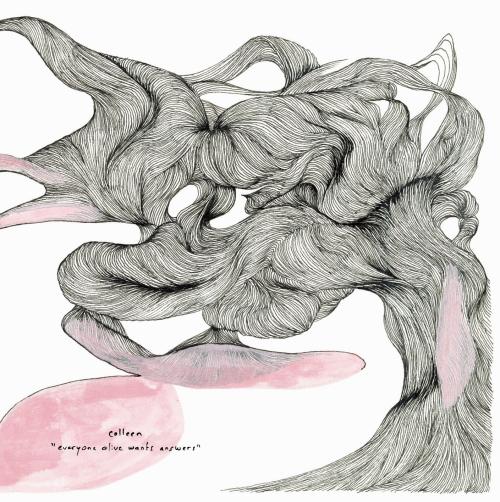 Everyone Alive Wants Answers
by
Colleen
Formats:
CD (BAY 31CD) 2015 Leaf 20 Edition White Vinyl (BAY 31V) 2015 Leaf 20 Edition Black Vinyl (BAY 31V) First Edition Vinyl LP (1,500 copies) (deleted) (BAY 31V) Digital (BAY 31E)
Release Date:
30 June 2003
It seems a shame to tarnish the delicate perfection of Colleen's music with words - this is music that needs to be listened to late at night, free of everyday distractions. You'll find yourself entranced by these 13 mesmerising spider's webs of sound that sound like they've been beamed in from another place, another time.
Colleen's simple but effortlessly charming music is one of magical details - naïve instrumentals filled with warmth, melody and soul, played on a broken music box, a glockenspiel or a guitar, phasing in and out, on the verge of collapse. Above all, this is wonderfully human...
Everyone Alive Wants Answers is the haunting work of 26-year-old Parisienne Cecile Schott. Her debut album release, she has previously released a gem of a 7" single (Babies) on the up-and-coming Active Suspension label, which brought her to the attention of The Leaf Label. This release follows naturally in the footsteps of the label's work with Susumu Yokota.
Cecile's live performance is a ramshackle experience, utilising any number of unexpected found instruments, playful and melancholic in equal measure.
Another girl, another planet.
This album was reissued on limited edition black and white vinyl as part of Leaf 20.
TRACKS
1. Everyone Alive Wants Answers
2. Ritournelle
3. Carry-Cot
4. Your Heart On Your Sleeve
5. Goodbye Sunshine
6. One Night And It's Gone
7. Long Live Mice In The Metro
8. I Was Deep In A Dream And I Didn't Know It
9. Babies
10. Sometimes On A Happy Cloud
11. A Swimming Pool Down The Railway Track
12. In The Train With No Lights
13. Nice And Simple
REVIEWS
All Music Guide
Pitchfork