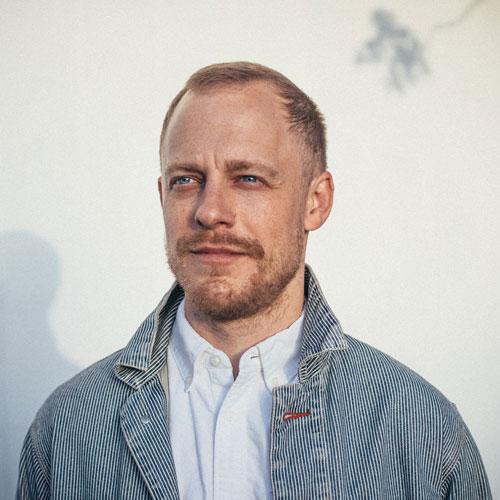 BIOGRAPHY
Luke Wyland is an American interdisciplinary artist, composer, performer and arts organiser who achieved international success as the multi-instrumentalist, singer and founder of the art-pop band AU. He has toured extensively throughout North America and Europe and has released records on Aagoo, Hometapes, The Leaf Label, Crammed Discs, Inpartmaint, and Pop Frenzy, amongst others. His most recent commission was composing for and performing with the 155 singers of the Camas High School Choir program for a run of shows throughout the northwest US, including at PICA's Time Based Arts Festival.
He has also been composing music for modern dance for the past 15 years, most notably with choreographer Tahni Holt (Duet Love and Sensation/Disorientation - which is being restaged for Spotlight: USA - A Platform of American Dance in Bulgaria). Luke owns and operates a studio where he has brought his unique voice as a composer to works for film and television.
Luke has a new album of improvisations to be released in 2018 under his LWW moniker (The Leaf Label), as well as an album with acclaimed drummer/composer John Niekrasz.
ALBUMS


OFFICIAL SITE
http://www.lukewyland.com/
NEWS
POSTS
LIVE ARCHIVE
View previous performances