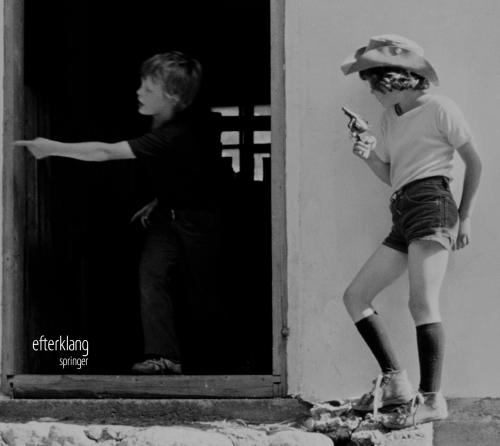 Springer
by
Efterklang
Formats:
CD (DOCK 44CD) Limited Edition 12" vinyl EP (DOCK 44) Digital (DOCK 44E)
Release Date:
11 April 2005
Before Tripper, their acclaimed debut album released at the end of 2004, Danish eight-piece Efterklang released the Springer EP in 2003 on their own tiny Rumraket label in an edition of just 500 copies (packaged in white fake fur!). Those who were enchanted by the beauty of the album will find Springer no less an astounding display of maximal impact from minimal input.
The six core band members created the EP using computer equipment recording live instruments, yet it sounds as if a full-bodied orchestra has approached the microphones. Following a tradition that extends from The Kronos Quartet to Múm, and Sigur Rós, Efterklang draw on their classical leanings for gripping drama, composing songs with emotional glissandos and pocket symphonics fueled by powerful dual male and female vocals.
Tripper is the fastest selling debut album in The Leaf Label's ten year history. Efterklang have already begun work on the follow-up (due in 2006), but for now, Leaf makes Springer available outside of Denmark for the first time, on CD and now vinyl.
"Perhaps it's a credit to the sheer number of cooks in the kitchen, but even with this music's grand scale each song is allowed enough space to be able to breathe on its own. And with their vibrant, continually evolving arrangements, Efterklang here ensures that, as their name implies, this music should continue to reverberate in your memory for a long time to come" Pitchfork
"The vocal subtlety is one of the many things that makes Tripper an album to savour over time rather than one that delivers an immediate hit. This is the album to spend your tokens on. Five stars" John L Walters, The Guardian
TRACKS
1. Kloy Gyn
2. Antitech
3. Redrop
4. Bright
5. Filmosonic XL
OTHER
Bandcamp