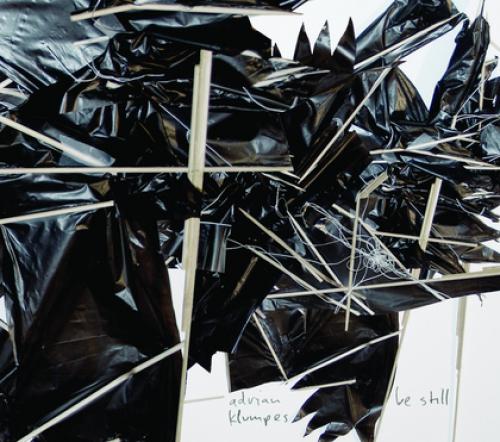 Be Still
by
Adrian Klumpes
Formats:
CD (BAY 56CD) Digital (BAY 56E)
Release Date:
23 October 2006
Like a long exhalation of breath, Adrian Klumpes' debut solo album arrives with an intuitive sense of calm. But this is no chill out music; Be Still reflects a search for peace in a fractured world. Like a Rothko canvas, Be Still is minimal and introspective, yet rich and intense; a rush of colour from a deliberately limited palette. As Klumpes explains: "Minimalism assumes much more involved actions before and after the event". As a result, the album is vested with a range of emotion: feelings of violence, relief, loneliness, pain and finality are integral to the recordings.
Recorded in a single five-hour session in Klumpes' hometown of Sydney, all the sounds were captured in the same room, with the same mics, using the same piano. Simultaneously premeditated and spontaneous, the recordings strive for an edgy tranquility.
"I wanted to capture three moments," Klumpes says, "Creation, performance and process. And each of these with a certain stillness." However far from the original performances the subsequent processing diverged, this continuity and focus gives the album a coherence and integrity that belies the subtle manipulation. "It's about honesty; concentrated awareness," says Klumpes, "a commitment to follow the ideas through without hesitation or pretence."
As the track titles suggest, a sense of unease pervades the album, drawing the listener in and highlighting a narrative rare in instrumental music, as Klumpes seeks to exorcise the ghosts in the piano. The centerpiece of Be Still is undoubtedly the 10-minute 'Unrest', a masterpiece of dissonance and harmony that ebbs and flows like the sensation of breathing.
This continual shifting and searching is typical of Klumpes' work. He has released two albums as pianist/keyboard player in Triosk (Moment Returns and, this summer, The Headlight Serenade), as well as a collaboration with Jan Jelinek, 1+3+1.
The album features stunning artwork by Clemens Habicht (who also created the artwork for Triosk's The Headlight Serenade). Like the album itself, the artwork is the result of a process: Habicht built the bird-kites and photographed the results in one session, later chopping and treating the images to produce the final design.
Klumpes' first solo release, Be Still is an endlessly fascinating glimpse of the vision and attention to detail of this extremely talented individual.