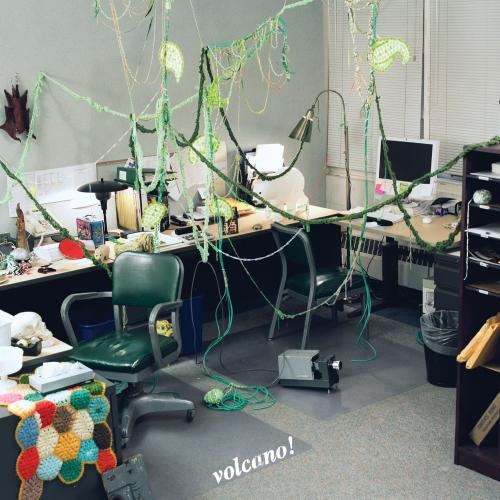 Africa Just Wants To Have Fun
by
volcano!
Formats:
Limited Edition 7" Vinyl (DOCK 52) Digital (DOCK 52E)
Release Date:
4 August 2008
''Africa Just Wants To Have Fun'' announces the return of Chicago trio volcano! following a two-year hiatus. The lead single is taken from the band's second album, Paperwork, set for release on September 1 (Sep 16 in USA). Debut album Beautiful Seizure was an underground hit in 2006, with Drowned in Sound readers voting it #2 Album Of The Year.
''Africa Just Wants To Have Fun'', like much of the new material, demonstrates a more playful, immediate side to the band, while clinging to the unpredictability and originality that defines their sound. The song is a razor-sharp satire of certain rock stars who purport to save the world with dubious, self-serving rhetoric. Backed by Mark Cartwright (bass, electronics) and Sam Scranton (percussion), vocalist Aaron With's lyric is a searing indictment of the misguided philanthropic attitude of participants in everything from Band Aid to the [Red] campaign, ending with the candid admission "I don't know what to do / But I know what not to do".
On the flip is 'Performance Evaluation Shuffle (Slow Version)', a re-recording of the opening track on Paperwork. This downbeat quasi-croon reflects a theme of disillusionment in the workplace that runs throughout the album.
The 7" will be strictly limited to just 500 hand-numbered copies for the world.